Did you know that on average, there are over 12 billion web searches in the US alone?
Staggering numbers!
Who doesn't want their websites to get noticed by Google?
Leveraging this opportunity by getting your websites on the first page of Google is literally a gold mine for you because you will get endless amount of people clicking on your site to check it out!
To achieve this, there is a particular (and legendary) method called SEO which every website owner should know of.
So What Is This SEO About?
I'm glad you asked!
SEO stands for Search Engine Optimization which is a series of practices that anyone can do to get your website up on the first page of Google.
There are over 600 million websites to date so you can see just how tight the competition is on the World Wide Web.
Having to apply SEO is an essential element that will help you understand the mechanics of ranking better to get you the edge you need to surpass your annoying competitors.
Why Do You Need To Know SEO?
It's because you want your website to get ranked high in Google of course!
But really, there are loads more benefits that you need to know of which will further help you understand the potential of knowing SEO…
Security – Protect your website from looking spammy or being spammed
Prevent yourself from being tricked – A lot of SEO firms do not tell you much about SEO because that way, they can charge you MORE for petty things by manipulating you into thinking that it's hard.
Avoiding trickery – A lot of people like to go for Black hat methods like link-building which is risky because it is something that Google despise so having knowledge about SEO helps you to watch out better for these things.
Save time – Really, SEO can take a LOT of time if you don't know what you're doing. I spent 5 hours a day doing tweaking which I learned afterwards is totally unnecessary.
The world revolves around SEO – Anything you do online requires SEO knowledge be it creating a marketing campaign or a website for corporate clients.
How To Do SEO Yourself?
The steps for SEO are simple but that doesn't mean it's easy.
Without further ado, let's hop on straight to the crucial 3 steps…
Step 1 – Think of keywords to use
Simply put, keywords are highly-searched terms or words people type in the Google search bar (Click here to read more on keywords).
So you can know now that by learning keywords, you are learning about what it is that people are typing.
If your website is about healthy lifestyle, you find keywords such as "how to lose 3kg by breathing air properly" or if your site is about dating, you can maybe use something like "How to get a girl to kiss you randomly".
Anything you do, bear in mind that your keyword is around a problem people are looking for so don't forget to include your winning solution for that!
You can use keywords in many ways like marketing campaigns or project research but the most beneficial way to get your website ranked is for you to find a keyword to think of and write content about it because when people come across your website blog post, they will appreciate that and bookmark your page for later use.
Step 2 – Research about the keyword's strength
Now that you have a keyword in mind, we are going to need to check for the strength and potential of that keyword and to do that, we'll need to use something called…a keyword planner!
There are various keyword tools out there such as Google keyword planner (Highly inaccurate!) but the one I would highly recommend you to use is Jaaxy.
Throughout my experiences with keyword tools, Jaaxy is so far the best in terms of accuracy, organization and performance which is crucial for a successful website.
The reason why we need to research the strength of a keyword is because you may never know if your keyword have got a very high competition or whether or not anyone is actually searching for it, wouldn't you agree?
Since my website is about Internet Marketing, I'm going to go with "Does Anyone Use Google plus" so here goes nothing…
Sacré bleu! That's actually a great keyword!
As you can see, there are about 96 searches and 25 competitors (QSR) which is certainly a low-hanging fruit!
Based on my experiences, if a keyword has less than 300 competitors, that is a good keyword and highly rank-able within Google.
But if you score less than 100 competitors, that is something I would like to call a "Low-hanging fruit" so judging from the results, I was lucky to score only 25 competitors which highly increases my chances of getting top ranked page in Google.
Better yet, Jaaxy actually found "does ANYBODY use Google plus" choice of keyword which is even better as there is lower competition of only 14!!
Do you see how a simple word twist of "Anyone" to "Anybody" managed to reduce my competitors by 11 (25-14)?
Have a go at keyword you have in mind here…
Step 3 – Write a compelling content around it!
Don't you just hate it when you search for something online but the moment you find the link, you click on it and it leads you to a useless website?
That is exactly why you need to make sure your article is awesome and full of rich content.
Although the topic may look simple, just keep writing because Google loves that!
The more you write, the more your website can go up in ranks and the more people can find you hence the more traffic which can eventually lead to MORE conversions!
Here's how I wrote my content around that particular keyword we looked through earlier…
It doesn't have to be long and complicated though, just write your article in a more personal way so don't worry about formats or anything.
Make sure your article is above 500 words and finish it off with a captivating title.
Dominate Google! – Learn to Adjust Your Website to Face Search Engines Better!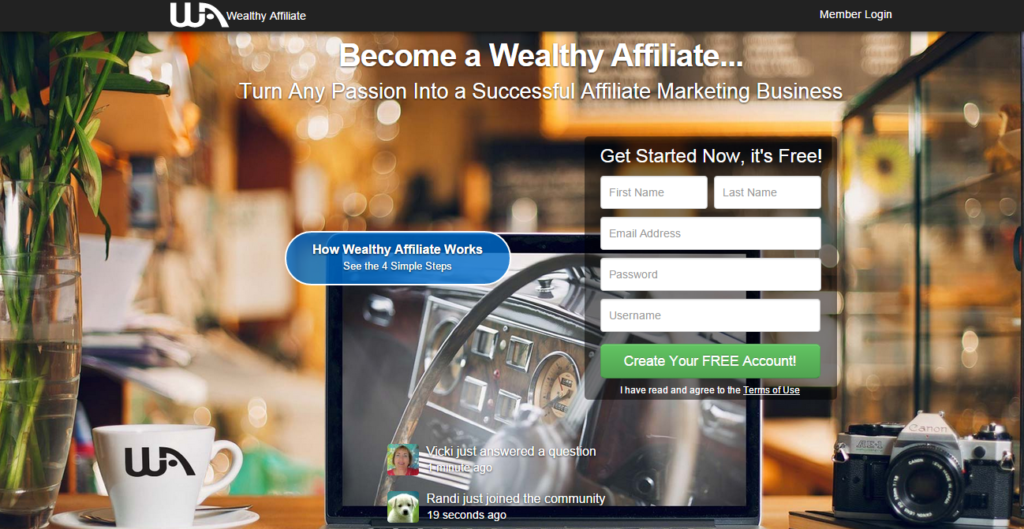 1 year ago, I did not know that Google changes its systems regularly so after they applied the updates, a LOT of websites went down.
Because of that, the way rankings work were altered so your website stopped ranking properly which is a pain.
As I was searching for answers, I came across Wealthy Affiliate which is an online business classroom with an excellent community of like-minded individuals.
They helped me get back up and also taught me some cool tricks on how to boost my website's SEO tremendously to get high rankings and maintain there when every other websites changes positions whenever Google acts.
Take a look at my "Does anyone use Google plus" post that we went through earlier…
As you can see it is on the first page of Google and it had remained there for many months which is pretty cool and I wouldn't have achieved that if it weren't for the lessons I learned in Wealthy Affiliate's online classroom.
So if you value your website's ranking dominance in Google, I would highly urge you to check out Wealthy Affiliate.
Conclusion
---
SEO may be simple but it can be tiring and boring after some time.
As long as you stick to a supportive community which can regain your motivation, do your keywords research well and write compelling contents that kills, you'd be surprised as to how fast your website will rank on Google!
If you're interested in learning more about how to get your website ranked in Google, check out my #1 recommended program here.
Do share your thoughts and opinions as I'll be more than happy to reply 🙂 .