Interested in earning money online? I'm here to help.
If you do not believe that becoming a millionaire can be done overnight, then this opportunity is definitely for you as there is no shortcut to building an Online Business, just like any other business out there.
I am here to show you that if you are willing to dedicate yourself to consistent work, you will get the proper results equivalent to your efforts that you deserve.
Let Me Show You the Correct Path to Get Started Online.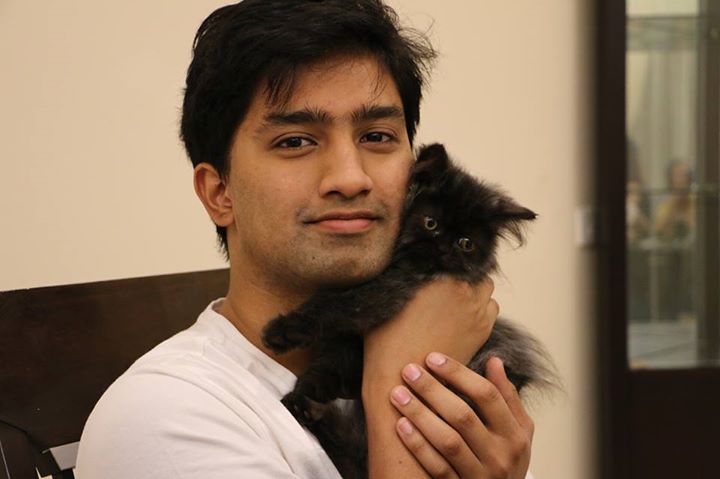 Are you tired of getting scammed by those Make Money Online gurus?
I too have been wandering over the internet and wasted my money over countless scams, some familiar names include Google Sniper, Dot Com Secrets, CB Passive Income, and many more.
In fact, I made a whole list of them on my reviews here but after finding the proper way to start making money online, I began creating reviews of those scams to help get people out of the similar mess and those dreadful pitfalls that I've been through.
Maybe it's a normal thing for some people to think of scams as a small matter as part of growth and journey to success but believe me, it is something we need to be wary of because unless you've been scammed of your money, hopes, and expectations yourself, you won't know the devastation it causes to most people.
That is why I decided to help people avoid these pitfalls in my own way out by reviewing more of it and at the same time, give out some helpful tips and making income online.
How to Detect a Scam?
There are countless scams over the internet today and to my experience, the number of scams is almost 50 times more than the amount of legit home business products.
After trying out many scams, I noticed that they all share some similar things which are:
Sign #1 – Unrealistic Earning Expectations.
This applies mostly to Work From Home programs.
We know how saturated the internet is trust can be a fragile thing but I'm definitely sure that I'm not the only one who have my dreams broken and cash burned by scams who do not deliver what they promised.
After covering countless Work From Home Programs, there's a pattern I noticed that many scam gurus would try to cheat you and that is by offering unrealistic earning potential like a hundred thousand within 2 days or a million in a week.
Not to destroy your dream or anything but I do several businesses of my own and it took me several months just to get my first $1,000 and a few years to scale that up tenfold.
The reality is that there are no shortcuts to success and whatever business that you're in, it just doesn't work that way because there is a growth process that we need to follow.
You know, the more effort you put into your business, the more it grows and the more you earn.
Earning a million overnight is definitely not possible unless you're a forex tycoon and even for that, you'd need to have years of experience to understand the market flow.
Sign #2 – They Don't Give Free Trials.
It's not wrong to not give trials but when it's a Make Money Online program, everything is wrong when they don't.
There are thousands of scams running around on the internet and having reviewed many of them, it is a trend for them to not give trials as they know their products won't work and that people would most likely leave after finding out that those programs are scams.
If those products really do help us make money, they should be more than happy to let us have a tryout.
Sign #3 – Dreadful Hidden Upsells.
Upsells are normal but hidden upsells, are definitely not.
In fact, even for brick and mortar businesses, you can get sued if you display a certain price just to clickbait people into coming and surprise them with higher things that they needed to buy before continuing.
Sadly, there are countless Work From Home Programs that do this just to lure you and squeeze more money out of you.
What is the Most Crucial Thing That is Stopping You from Online Success?
Is it the fear of getting scammed? Or the fear of trying something new? Maybe it's simply the disbelief that anyone can make money online.
Regardless, everyone must have fear in something so do let me know below (the comment box), I would love to hear them out and help you overcome those obstacles!
A few years ago, I did not believe that anyone could make money online because coming from a non-IT background, SEO is definitely not my forte, and understanding how a website can make money is a huge mystery that I could not grasp.
But after learning from my mentor that there is actually a blueprint to earning, I began to understand how the money flows online which helped me overcome my hesitations.
In fact, almost all of my colleagues said the same thing when I asked them what determined their success online…
3 Essential Things that Determines Your Business Success Online.
I have been within the online business world for a few years now and I couldn't have done it alone, at least not for someone who isn't tech-savvy like me.
I met many bloggers, internet entrepreneurs, and content creators who shared the same interest as me so when I asked them what made them succeed online, they shared similar things…
Key #1 – They had Help.
Sometimes it's hard to admit that you need help but the cold hard truth is that you do need assistance from time to time.
Even if you have a degree in computer technology, that won't be enough to help you make money online without the knowledge of Online Business.
My main point is that on our journey online, we will face times when we are just simply stuck in a phase, and to get that needed direction, we will need someone who can help us out because nobody can succeed alone especially in unfamiliar territory.
Key #2 – They Have Their Own Website.
Websites are the core of Online Businesses.
While I was trying out those scam home products, those online gurus all told me the same thing – to find someone with a website and let me put some ads to help get me income.
Did it work? Yes, but my income potential wasn't big because I had to share it out with the website owner.
And worse, finding websites that are willing to accept me was extremely difficult because they did not want to risk tainting their image.
That is why websites are very important.
Why go through all the trouble when you can just build your own website and create your own legacy?
It is actually even easier today as literally anyone could create a site within a few minutes and believe me, I had to learn coding back in my days just to have a website running.
Key #3 – They Never Stop Learning.
The internet is constantly evolving.
Due to a lot of scams running about, search engines like Google and Bing regularly release updates that are meant to wipe out scams or those who are finding ways to shortcut their way to success which is why keeping tabs and having a community is crucial for success.
And it's true because similarly in just about any other business in this world, every successful people starts from somewhere and they achieve their success by keeping consistent on their learning curve.
Take Mariah Carey for example, do you think she became a well-known singer overnight?
No, she practices a lot with her family, at church, practically everywhere she goes she tries to find an opportunity to excel. Only after she reached a certain level of achievement can she relax and just wait for people to come to her with million-dollar events.
And even now, she has managers and coaches to keep her at the top of her game.
The same goes for Online Businesses too because only after working tirelessly will our business grow and people start to notice our potential but in order to avoid pitfalls and minimize cost, having to educate yourself or find a community of like-minded individual is crucial for you to stay afloat in the ocean of competition.
Your Opportunity to Start Your Own Online Empire.
As I've stated earlier, I will only recommend quality products that are free to try to your liking so here's how to sign up.
These are what you will get by joining my course:
1)  Personal help by real people
I will keep in touch and guide you personally. If you do decide to join, my username there is "Riaz".
Opportunity to meet over 200,000 users if you want to make new friends or look for inspiration.
Live Chat support
Ongoing topical discussions
2)  2 Free Websites
Fully functional WordPress Sites that you can start at no cost.
3) Ongoing education
Live video classes every week
Tutorials
Courses
Entire Classrooms
It sounds crazy that you will be getting all of these for free because it is and that is how I got attracted to Wealthy Affiliate in the first place.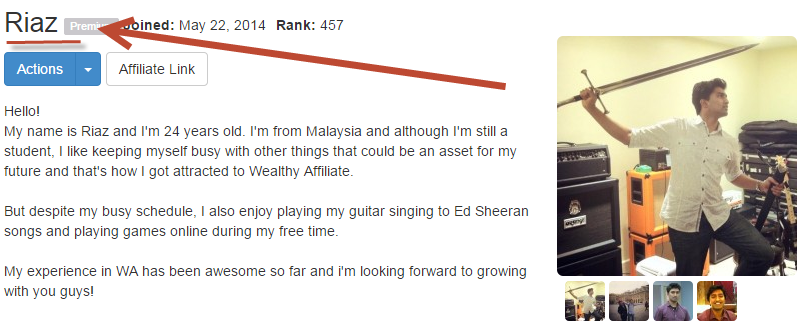 I've been a member of Wealthy Affiliate for quite some time now so if you're heading there as well, do say hi to me!
My username is exactly the same – Riaz.
As far as I know, the community and continuous education are the two most important parts that will lead you to a successful online business.
I strongly recommend this because so far, there has not been any other internet marketing products that can match up to Wealthy Affiliate (Go ahead, check out my reviews and see for yourself).
For a more detailed explanation of Wealthy Affiliate, check out my full review here.
Feel free to drop your comments below if you have questions on how to get started online. I'll be more than happy to hear and reply 🙂