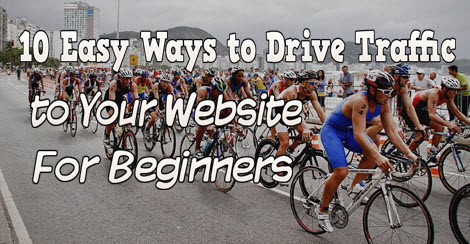 Having a website is cool and all but everyone will eventually reach a point in life where you'll be asking to yourself, "Why is nobody coming to my site?"
Don't worry, it's a problem every website owner face and we constantly find solutions today to add to our arsenal of knowledge because no traffic = no business.
When I first built my website, I had less than 20 visitors a day but all those changed after I learned to implement these 10 easy ways to drive traffic to your website…
Method #1 – Work on Your Headlines with Keywords Research
I know headlines are important and if you look at other blogs on how to get website traffic, most of them will probably say the same thing "Make your headlines unique".
Titles are important, sure, and the catchier it sounds, the better it is for your site, right?
Definitely.
But how confident are you that people are going to find your title when there are hundreds of thousands of search results on Google in the first place?
The answer to that is simple, by leveraging keywords.
Keyword research is BIG and if you look for it online, almost all other websites will tell you the same…
The reason being is that by doing a proper keywords research, you will be able to determine how many competitors you will be facing for a particular keyword, and just how much traffic you will be getting on average.
For example, let's say you want to create an awesome catchphrase on "affiliate marketing niches" but before you can start thinking of what awesome words to add in, you first need to do some research on how viable that particular keyword is.
So how do find keywords in the first place?
By using a keyword research tool of course! And the best one to date, is Jaaxy.
With an average of 80 traffic and 189 competitors (Known as Quoted Search results or QSR), I'd say that this is not a bad keyword to target because a rule of thumb to always bear in mind when trying to find a particular keyword is to not have over 300 competitors around because that means you'll have a much harder time to rank.
In fact, we also found out that if we add in the word "Ideas" at the end of the sentence, we can literally reduce the competitors to only 116 websites which is pretty cool.
It's amazing knowing that we can eliminate 73 competitors just by adding one word to the sentence, and this is exactly why doing a proper keyword research is very important.
However I'm not going to add in that extra one word just because I wanted to show you how powerful a keyword research tool really is so I'm going to go ahead and choose the keyword "Affiliate Marketing niches" that we came up with initially.
After finding your keyword, now is the time where you can create your awesome title around it.
Whether it's before the keyword or after, it doesn't matter unless you keep the keyword that you researched intact because that's just how it works.
We can create a headline like "Awesome affiliate marketing niches you should totally take advantage of"
Or even "affiliate marketing niches that blow your mind off"
How about "Ways to propel any businesses with these affiliate marketing niches"
All of those examples are great and usable because we did not break the keyword, but guess which one I end up choosing?
Top 10 Affiliate Marketing Niches for 2015!
So you see, creating headlines that sell coupled with proper keyword research is a deadly combination that you should totally concentrate on if you ever want your titles to be found easily without hassle.
Have a keyword in mind? Have a go at it here…
Method #2 – Getting Smart with Content Creation
Writing content is really important for a website because the only reason as to why people look for anything on the internet, is because they want solutions.
In fact, blogs have a much better tendency to monetize than boring old corporate sites because they tend to dominate search engines with their posts which are jam-packed with words that people love to read.
However writing a full word-only article is not enough as people are more prone to visuals as that can help keep them focused so writing a good content length with some images every now and then is a good tactic to bear in mind.
Speaking of which, have you ever wondered as to how many words should a blog post have in order to optimize it's potential?
According to research, blog posts which are ranked number one all share one thing in common – They all have at least 2,000 words.
This shows that the ideal blog post length you need to write is around 2,000 so the more is definitely the better as Google will then start to detect your content as a valuable asset so it is important for you to spend that much time writing that many words.
In fact, this very blog post that you're reading is around 3,000 words!
And actually, there is also another reason I wish to share which shows that you really need to write lengthy contents from time to time. Have a look at this…

Remember the keyword research that we did before when we settled on the Top 10 Affiliate Marketing Niches for 2015?
Well it turned out that not only did I rank on the first page for both the title and the keyword, I also actually get small chunks of clicks from everywhere else which were in my content!
Things like "Most profitable niches 2015" and "Popular Niches 2015" were not even in my title but yet I managed to get some niche amount of extra clicks just like that and where are they coming from?
From my content of course!
After Google's update, they are able to detect your content even when people aren't looking for your title because it feels like your content matches what those people are looking for at that day and time.
Mind-boggling isn't it? This is the very reason as to why content is very important at driving traffic to your website and why you need to have a go at it from time to time.
Methods #3 – Getting Involved With Social Media
If I had a dime for every time I see a website writing about getting involved social media, I'd be a rich man.
Almost all websites talk about this and they have a point too because it really works and when done right, you can get loads of traffic to your website faster than writing an article!
This is because social media is basically a way to drive traffic by promoting your content.
I'm not very good a social media because I am not as social as many people are which is why I don't really get involved with it. However last month, I decided to give it a try and this is what I got…
I know that looks like a pretty sad amount but for a person who isn't very social, it actually surprised me knowing that I have that many people coming to my website!
I'm not very good at Facebook promotion yet but I have a pretty good idea on how to leverage Twitter and Linked in.
I'm still learning to get a hold of Linked In and just by sharing one post, I am able to get 18 clicks and 3 likes.
I only shared my post on one group in Linked In for just one post, imagine how many clicks I'd get if I were to share that in 10 groups?
I'd get hundreds of free clicks just by sharing that to a community and this is exactly why getting involved with social media can drive you loads of free traffic to your website almost immediately.
Method #4 -Start Guest Blogging Early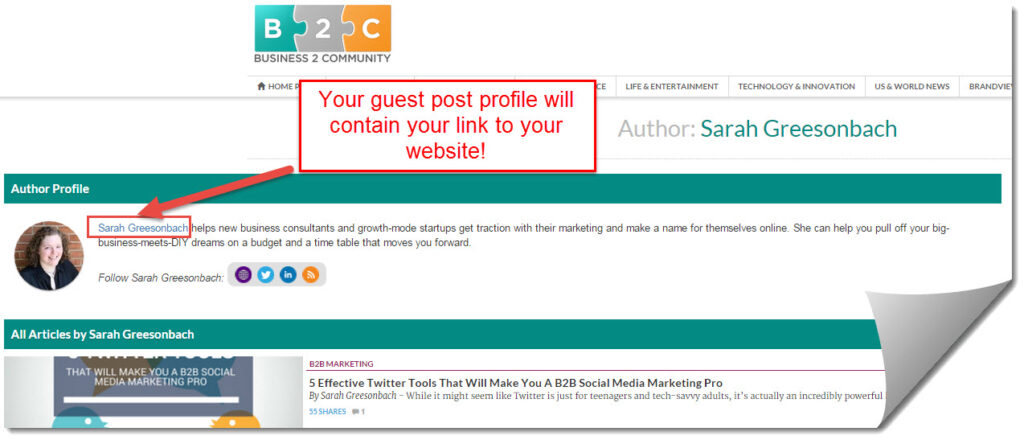 Have you noticed as to why some websites have many authors?
Well those, are guest authors!
Guest Blogging is a very powerful tool for any blog (Even the already established ones) to get major traffic and recognition because when you write for huge blogs who have millions more viewers than yours, you can get a chunk of that audience whenever you write.
In fact, even established bloggers such as Neil Patel from Quicksprout and Brian Dean from Backlinko still do guest posts even though their blogs have millions of views already and the reason being is simple – every time you write, you can introduce new people to your brand and make some sales, all that… for free!
There are many huge blogs you can target to such as Forbes, Entrepreneur, or even PC Mag depending on your blog niche.
Most of the blogs are those that you personally go to yourself so you'll have a pretty good idea on which ones to target first but in case you don't, here are some search terms you can have a go at searching…
There are many blogs looking for writers such as yourself and this is a great opportunity for you to not only get better brand visibility, but also to make a name for yourself.
However not all blogs will accept you with open arms because most of them will be too busy to notice you unless your name is well-known which is why you need to keep applying to as many as you can at once.
For starters, applying for about 10 blogs at once is a good number because from there, you will be able to track your rejection rate easier. I made a table which I used to keep track here…
Applying for several blogs at once is a good strategy if you are just starting out because after writing to more and more blogs, you'll get more experience on how to craft it better and understand what they expect of you.
Guest posting is a time-consuming process because many blogs will only reply you after one or two weeks so it's best not to put in all your eggs in one basket and continue working on what you do because eventually, you will wake up one day with an email reply saying "Your guest post is accepted".
Method #5 – Reduce the plugins
Have you ever visited a website where you had to wait so long for it to load that you got so upset and just left?
Believe it or not, website speed plays a very important role in driving traffic because according to research, a one second delay in page load can reduce conversions by 7%.
Imagine if your page loads 5 seconds, how much percentage of people will you be losing by then?
I actually experienced this the hard way because a few months back, my website load speed took me 8 seconds so I had to do some major tweaking and transfer my website to another webhost.
But you don't necessarily have to do that, because a quick and easy way to detect how your website is doing is by going to Google PageSpeed.
It's Google's free service for website owners to help scan their website and find things to improve on in order to increase user experience and speed.
Method #6 – Tell Google of Your New Content
Before your newly-published post exist within Google search, it needs to go through the indexing process.
Basically, it is a way for Google to notice your content by coming to your website. However it is not done by Google itself. Instead, Google sends its 'spiders' to crawl all over your site to help cover more ground as there are millions of websites all over the web.
Usually for a new website, your page will only get indexed once a week or in some cases, once in 2 weeks because your website is still not known by Google.
That's a pretty long process but you can actually hasten that up by 'telling' Google every time you have some new pages up through Google Webmasters (Now known as Search Console).
If you haven't attached your website to Google Search Console yet, here's a quick video on how…
Google Webmaster (I prefer saying this than Google Search Console) is a free website analytical tool made by Google for website owners to study statistics on their website which in time can be your best friend.
Once inside, you want to look on your left-hand side for "Crawl" which once clicked, will open up a variety of choices and you will need to click on "Fetch as Google"
Key-in your newly-published content URL inside on that huge black box, click on "Fetch" and you're done!
It is a very easy process that you should be doing for each and every one of your new content because this will hasten up your indexing speed and without you knowing, you won't even need to go there anymore as Google would have recognized your website enough to come and index it automatically in just a day or two.
Method #7 – Tell Bing of Your New Content
Many of the new generation don't use Bing anymore but there are still many Bing lovers out there which can explain why it holds 9.86% of the total search engine market shares in the world.
When it comes to business, capturing a majority audience in a less competitive environment is key to success and many people tend to forget that because many of us sometimes get too blinded by huge numbers.
Although Bing has a lower market share than Google, it is also less competitive and is basically a gold mine for startups because you can rank really easy for a market that many people overlook.
And plus, Bing is not as complicated as Google because you don't even need to create your own 'Bing webmaster account' to index.
Instead, you just need to head over to Bing.com/toolbox/submit-site-url.
The process is the same as the previous step that we did in Google Fetch – You just need to index your site in Bing, just that it's way easier.
Bing indexes websites much slower than Google so by submitting your newly-published posts within Bing Submit, you can rank much faster hence getting more traffic to your website easily whenever you finished posting new content.
Method #8 – Leveraging Images Indirectly
I'm a lazy person and whenever I upload images, I never bother to write anything in the Alt Text section… until I realized how powerful it can be.
We all know how content helps in ranking but have you ever wondered as to why celebrity gossip websites like Perez Hilton can rank on first page when the content is less than 200 words?
This annoys bloggers like me which write good content but can never rank well until we found out their secret for extreme traffic boost and that I through the use of the Alt Text!
When you upload images, have you noticed that there is a section for you to fill in the Title and Alt Text at the bottom?
The proper way to do this is by filling in your title as normal, but filling in keywords for Alt Text! Simple as that!
This way, you can get hundreds of visitors just by leveraging pictures alone and that is why I sometimes get weird people coming to my blog when I post celebrity pictures like Ed Sheeran and Zayn Malik.
Take a look at this…
It doesn't have to apply for famous people in order for you to get rankings and extra traffic, all you need to do is fill in related keywords on your alt text and your image is set to get the most out of Google.
Method #9 – Blog Networks for Comments
Comments are very important because that shows that other people trust you and unless you already have a name for yourself, it is going to be very hard for anyone to get even one comment to begin with.
But once you have a few people commenting, others will slowly trickle down and your website is going to gain a lot of trust and clicks. But the question is, how are you going to get your first 10 comments in the first place?
By joining a blog community of course!
One of the best blogging platforms alive is Wealthy Affiliate and it has a fantastic platform for bloggers to get quality comments from each other.
In order to get people to comment on your site, you need to comment on theirs first and it is something like a "Give and Take" kind of thing which is why it is so effective as people there naturally want to help each other.
Just by the comment system alone, you'll get plenty of other comments back because some people want to see if there's a conversation going on first before they delve in.
Kristi Hines wrote great list of blogger outreach on Search Engine Journal here.
Method #10 – Get Traffic from Your Own website!
Adding links to your page is important but did you know that internal links are more powerful than external links?
Just so you know, internal links are links that you add to your site which directs readers to other pages within your own site whereas external links on the other hand, direct those people to other websites instead.
Internal links are so powerful in fact, that it is the second biggest traffic your website can get after organic traffic which is from Google and this is the very reason why blogs that do reviews can earn money because instead of adding links to another website, review blogs write their own review page and linking their offer to that specific page which is a lot safer as Google wouldn't see that as spam.
In fact, Google loves internal linking because that shows that you are providing quality value from your own blog and you are not afraid to show it which is why Wikipedia is so effective.
So if you have been linking to other blogs all these while instead for information your site doesn't have, why give your traffic away when you can create your own info and keep your people within your own site?
Want to Become an Online Entrepreneur? –Time to Learn from the Best.
Building an Online Business sounds easy and often times, it is.
But everyone who's been in the industry for some time will all tend to face the same problem sooner or later – Building and maintaining traffic.
They can build fast websites which loads in a blink of an eye, they have beautiful graphics, and whenever they write great content, their traffic rises just for a moment only to fall down the next day.
Not only that, you have to keep doing the same thing the next day just to make sure your website survives.
Sounds familiar? Then I guess it's high time you check this out…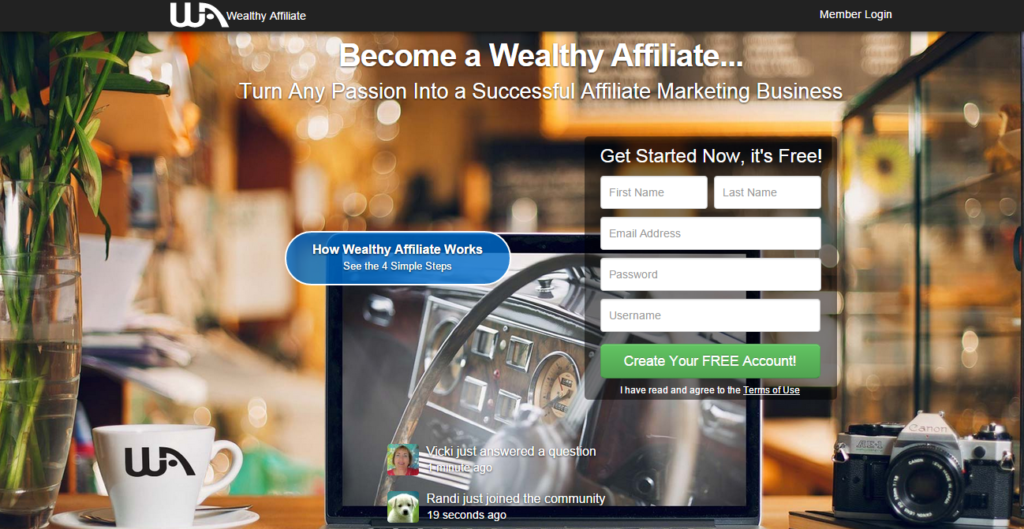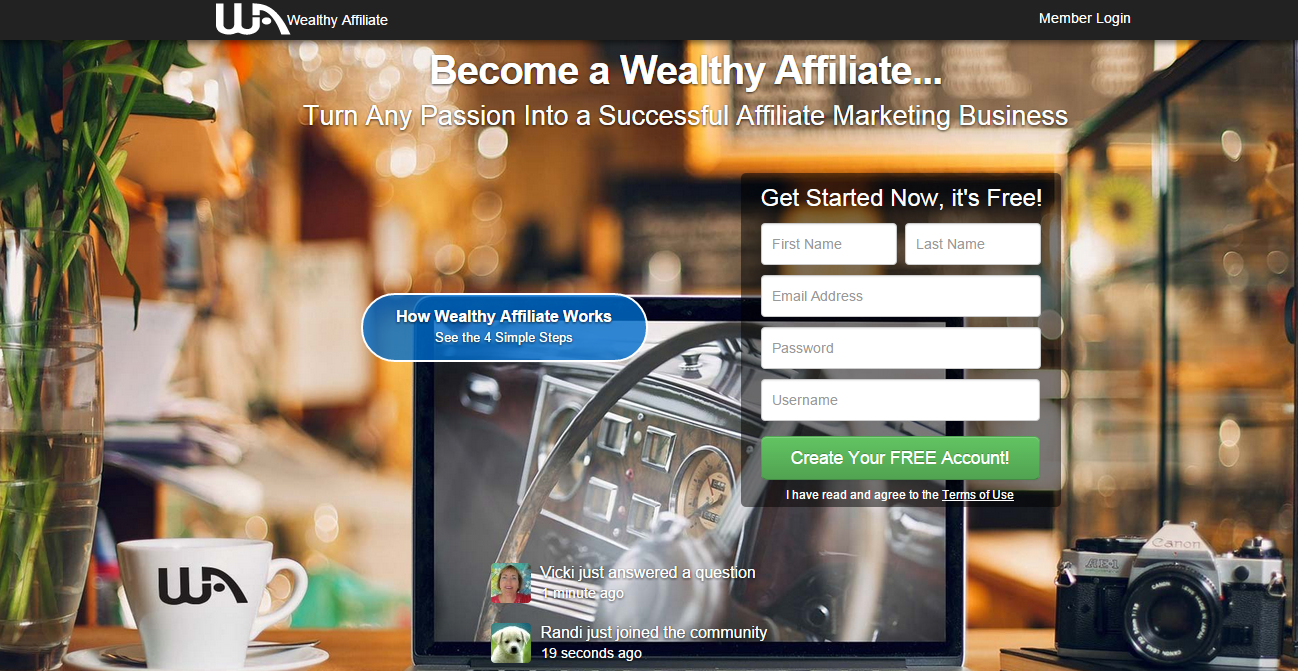 Wealthy Affiliate is an Online Business course which teaches everything you need to know about building your website and monetizing it by mastering traffic generation.
No matter how good your website is, the real deal that determines how successful it is however, is the amount of people visiting.
Even a brick and mortar shop down by the street won't get far if it doesn't have enough customers to break-even, let alone give profit.
That's just the way business works and at Wealthy Affiliate, you'll learn various ways on how to boost traffic to your website and how to 'lock' all those traffic through SEO.
The reason why I didn't add SEO as one of my top 10 methods above is because the truth is, it's not as easy and there are a lot to know of in order to successfully pull it off but what better way to master that than to learn it from the very source of it?
At Wealthy Affiliate, you'll have all the tools you need to make each and every one of your posts at the top of their game by ranking it on the first page of Google.
It sounds like a tough feat but it's very doable when you have all the tools to leverage and a huge community to back you up and support you.
Not all of my posts are on the first page of Google yet but I managed to bring many of them up and as my website grows in authority, I'm seeing my new posts get traffic easier than before while my old posts are also gaining up ranks indirectly.
I have been a member there for over a year now and I couldn't have made it through if it weren't for the owners Kyle and Carson in helping me grow, and especially the helpful friends and mentors I met within the community so if you decide to give Wealthy Affiliate a try, I'll definitely help hack your growth too!
Conclusion
---
Building traffic may sound like a lot of work, but it is completely doable.
Content will be your most valuable asset you'll have online so as long as you always bear in mind to always optimize your content, conduct some proper keywords research and learn to get involved with social media, traffic is going to flood your website faster than you would have even thought possible!
If you're interested in learning more on generating traffic for your website, check out my #1recommended program here.
Thanks for reading, do drop any thoughts you may have down below as I'll be more than happy to reply!