Affiliate Marketing has grown wider over the years as it is one of the best and simplest ways to earn money online.
However in order to start doing Affiliate Marketing, you need to determine niche suitable for you first because without that, you will have nothing to target and you'll probably target just about anyone.
But before we get to the top 10 niches, let's take a look at…
What is a Niche and What Does it Have to do With Affiliate Marketing?
A niche is simply a field of interest which is small yet still have demand to fuel your business.
For example, dating is a niche and with a niche, you have a specific field you can optimize your business to.
Okay, I'm not sure if you're following me on this but here's a quick video to tell you why a niche is important…
Having a niche is important for Affiliate Marketing because you can't just simply do your campaigns without being specific at something.
If you're not specific, you would end up promoting any nice things that you see on the web no matter what the niche is.
For example, the product that your promoting is a diet plan ebook but suddenly, a new business course got released and so without a niche to hold on to, you would blatantly promote that as well which is completely unrelated to your diet plan promo.
Now that you have a grasp of what the whole Niche and Affiliate Marketing thing, let's have a look at…
The Top 10 Affiliate Marketing Niches for 2015.
Niche #1 – Make money online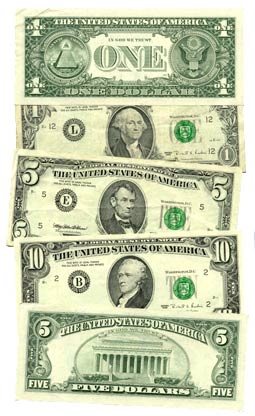 This niche is the biggest niche on the web since 2010 because who doesn't want to make money?
Times have hit us hard and everyone needs a second stream of income.
However, it is also the most competitive niche and hard to make money from as there are millions of scams out there that rip people off. (Just look at my list of scam reviews here!)
Before I make a single cent online, I was scammed a lot of times which almost changed my perception of ever making money online.
But after I finally succeeded, I created this website and I'm giving back to the community by helping people grow their online business and avoid pitfalls as how I did.
I make regular reviews every week and throughout my reviews, only 1 out of 10 programs online is legit! (Here's a list of my legitimate programs I've reviewed instead).
It is still possible to break through the huge barrier of this niche though, and here's how…
DON'T be straightforward with the "Let's make money online" hype – People are skeptical at making money online as there are many scams out there so if they see another program saying "let's make millions overnight" or "You are never going to go anywhere if you don't register now", they will quickly brand you as a scammer.
DON'T tell them to spend money in order to make money – In reality, sure we need to spend in order to make money because that's how business works. But you can't tell them that straight in their faces because you will risk making yourself look like a scam.
Be specific! –This is perhaps the most important way anyone could succeed in the make money niche. I see a lot of people promoting blatantly with something like "Learn how to make money online today" or "Buy this to start making money and change your life". This is not broad enough. You NEED to tell your method of making money so that customer's won't get pissed off. Instead of simply saying "learn how to make money", be a bit more specific by giving more clue like "Learn how to make money online by blogging" or even by Affiliate marketing.
If you're wondering as to how to pull off Affiliate Marketing with the make money online niche, here are some successful sites I know of…
Niche #2 – Weight Loss
Weight loss is the second most profitable niche to go to for Affiliate Marketing because people take weights seriously.
Even if you have a small tummy or gained 10kg, it is enough to cause some stress to certain amounts of people, particularly women, or those in the acting or modelling line as they want to maintain their body size for their career.
Of course, there are other reasons as well such as obesity which furthers shows how powerful of a niche losing weight is.
In fact, did you know that Weight Watchers became viral fast through their website?
There are tons of resources for lose weight affiliate programs out there, even at Amazon.
Niche #3 – Dating

Dating is of the best platforms for Affiliate Marketers because people are having trouble trying to get a date anywhere.
Pick up artists revel in this area and there are just so many things to talk about.
I have a website for dating called Relationshipable.com(Catchy name) and I was amazed at the amount of traffic I'm getting!
I have left Relationshipable.com for a year because I am actually trying to get statistics for my next blog post but surprisingly, I am getting constant visitors on my website even though I haven't touched it for so long!
Here are some of the things you could talk about for the dating niche…
How to get a girlfriend
How to get a boyfriend
How to get back your cheating wife
How to mend a broken heart
How to pick up girls at the park
How to pick up girls at colleges
And much more!
Niche #4 – Gaming
Gaming is one of the BIGGEST affiliate marketing platforms in the world.
Have you heard of Angry Joe?
Or GameSpot?
How about IGN?
In fact, STEAM is also making money through Affiliate Marketing!
Unlike other niches where you can create your own eBook or membership to sell, games are something you cannot create simply.
Why?
Just look at Final Fantasy, or Dragon Age Inquisition or even Witcher, do you think you can create a game to fight that?
Not unless you're a video game developer, and that would take at least a year to finish one game!
People make loads of money selling games by doing reviews which gamers buy through those links without knowing that it is an affiliate link which is why it is such a big platform for Affiliate Marketing.
Niche #5 – Self Development
Self-development is big because people need a way to improve themselves further as the society today is full of pressure.
The market is huge, and so are the resources for what you can talk about.
However this only works well in developed countries because people are more aware of this there.
While I was in London, I was taking the tube (the London underground) everyday so I met many people from various races, even from different countries.
I talked to many of them and all of them responded well about motivation and self-development.
However when I got back to Malaysia, I realized that many Asians do not respond well to self-development because for them, it is in their culture already.
Malaysia is a melting pot of different cultures in Asia as the majority of the races are Indians, Chinese and Malays so we have a part of Asia in one place which is a good opportunity to do some research.
I found out that the people living in the capital cities responded well to self-development as they are insecure about themselves and they cannot submit to that as they want to grow further whereas people living outside of the capital cities do not have much to worry about and are not as interested in money as us city folks (City dwellers are more materialistic).
The self-development niche is also very big as you can talk about spiritual meditation, boosting self-confidence, and even empowering mindset for entrepreneurs which is one of the hottest topics on the web as you could even do a talk about this.
Niche #6 – Information Technology (IT)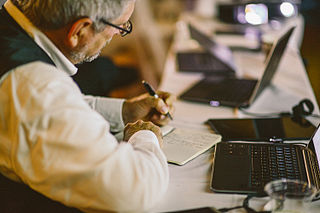 Information technology is another big thing on the web which is a huge market and can be further broken down into smaller, more specific niches.
You could talk about…
Technology for laptops
How to set up a high performing PC on a budget
iPhone tips
Gaming gears and peripherals
And many more!
The world of technology is so huge that you need to choose more specific niches else you'll be mad having too many things to think about.
Ever heard of TechCrunch? How about PC Gamer?
If you're a person who likes tech-related stuff, then you should definitely go for this niche!
Niche #7 – Cooking and recipes
I guess I should stop saying that this niche is huge because you get the idea.
There's Chinese cooking, Malaysian dishes, Indian, British, even French recipes and people Google this every day to cook for their loved ones or simply as a hobby.
Everyone can relate to food no matter what the culture and what is even easier is that you don't have to cook and send it to them like restaurants do!
There are also various cooking channels on youtube which is a great source of traffic.
If you're not much of a tech person and you love food, cooking would definitely be a great niche for you!
Niche #8 – Entrepreneurship
Ever heard of websites like Forbes or Business Insider?
Business is a great niche to go to if you're a business-minded person but bear in mind that it is a rather bland topic so your market would only be restricted to entrepreneurs or those who are planning to delve into the small business market as not everyone likes business.
Make no mistake, this is a great niche to go to and although the market is lesser, entrepreneurs are strong-willed people who will not give up until they reach their goals and this also means that they will most like buy your products if they think that it can be of help to them.
If you're a beginner, I wouldn't advise you to make this niche your first choice because your market will have high expectations on the way you write your content, as well as how you promote your products.
However if you've had at least one blog which you have successfully attracted readers from, that experience would help you understand and plan your entrepreneurship ideas better.
Niche #9 – Online shopping
Online Shopping is a bit troublesome market to go to unless you can set up an ecommerce site.
Just look at Amazon, eBay and Zalora, they make loads of money selling other people's products and they even have an affiliate program for you to promote them!
Talk about crazy, eh?
That just shows how widely used Affiliate Marketing is as when you're successful enough, you can make affiliate programs from your own affiliate marketing efforts.
Setting up an eCommerce site of your own is not enough to drive traffic if you don't add a blog section so do keep in mind if you're ever interested in going big.
Niche #10 – Language learning tips
Language is one of the easiest niches to take advantage of, but one of the most difficult to maintain as well.
Have you ever wanted to learn French to impress a girl?
Or sexy Russian to attract guys?
Regardless, people struggle to learn different languages every day and they would not mind spending on courses if it helps them master that language.
My friend left About.com to open up her own blog called Lawless French and within a week, she was already seeing more traffic than she would have imagined!
Of course she might have the benefit of recognition from her previous workplace, but the people who followed her, also recommended her blog to their friends because it is hard to find language courses which are up-to-date and approachable.
Barrier for entry?
Is that you need to be bilingual or trilingual which is why not many blogs are out there focus on Languages which is a great opportunity for you as well.
Become a Pro Affiliate Marketer! –Generate Traffic Through Blogs.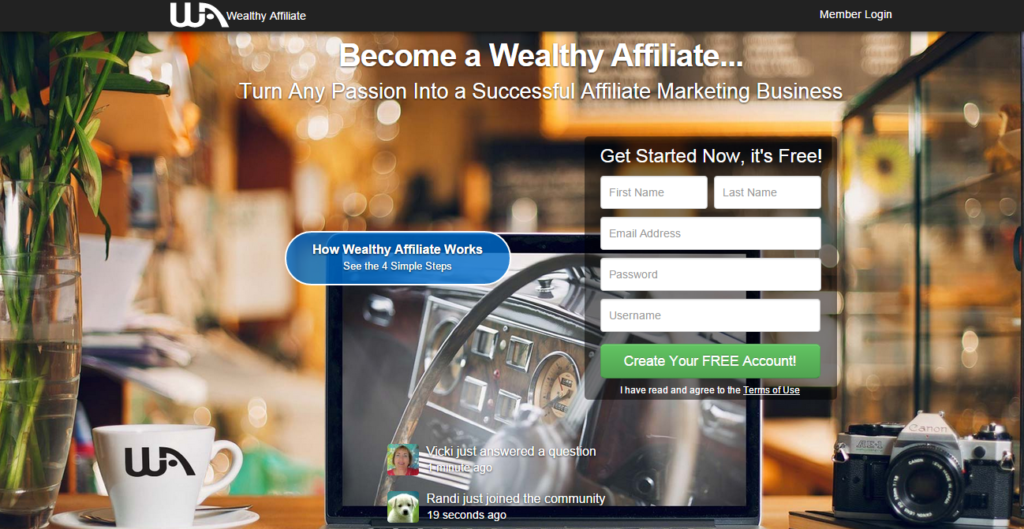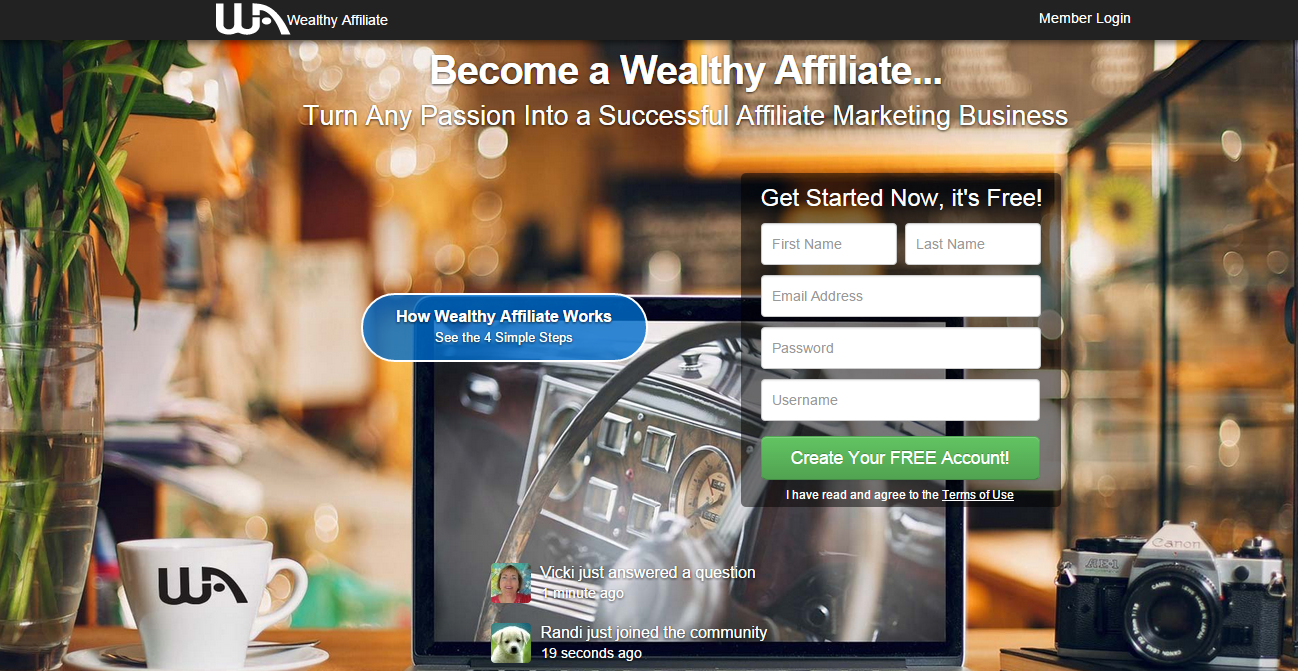 Did you know that content marketing generates 3 times as many leads as traditional outbound marketing but costs 62% lesser?
Every Affiliate Marketer knows that having a blog helps boost your efforts by generating organic traffic and increasing conversions.
You can try out any blogging platforms but the best place to learn about affiliate marketing, is at Wealthy Affiliate.
Not only is it free to join, you will also get all the tools you need to build a professional blog that Google loves and when Google loves your blog, this is what happens…
You will get your website on the first page of Google!
When your blog is up there, your Affiliate Marketing efforts will boost even more not only because of the traffic you will be getting, but because people can know that you have proof that you're established and not just a random seller which will really help build trust with your audience.
Conclusion
---
Niches are big and yes, some have more demand than others but not all of that traffic will go to you because at the end of the day, it is your efforts which will determine your success.
Not matter what niche you choose, they are all just as profitable as long as you establish yourself through a blog and before you know it, all your Affiliate Marketing efforts will make you a ton of money already!
If you're interested in learning more about Affiliate Marketing techniques, check out my #1 recommended program here.
Thanks for reading, do share your thoughts and opinion below as I'll be more than happy to reply.