If you've heard of keywords and what it can do for a website, then you're probably here because you want to know what it does or more importantly, how to search for keywords and use them to your advantage.
Well you're in luck because keyword research is one of my favourite past times and once you've seen how fun it can be looking for ways to laser target your website for better results, you'll have hard time trying to get yourself away from the computer screen.
But before we get to the main keyword research tutorial, you might want to ask yourself…
Why Search For Keywords?
The art of keywords research is a powerful technique that many bloggers, website owners and online entrepreneurs try to master because if you can get a hold of keywords, you're well on your way to ranking any website on the first page of Google.
Here are some reasons as to why every website owner especially the new ones, need to know about keyword research…
You can bypass established competitors – Something that I absolutely love, ever Wondered how you can rank when there are many established websites around a particular keyword? Easy, learn how to leverage keywords to find those with less competitors and you'll have no problem ranking on top!
You can determine keywords that actually have traffic – Sometimes when you publish content on your website, you'll notice that you don't have as many clicks even when you're already ranked on top. This is because you haven't optimized your keyword combination which can lead to loads of unlocked traffic.
Increase conversions – Since you can laser target your audience to those who really want your information, you'll have a much better rate of conversion as the people you attract are those that really want you.
What You Need to Know When Looking For Keywords?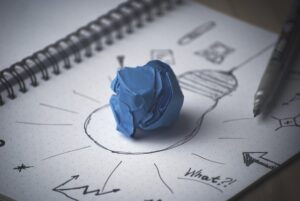 I'm pretty sure you're hyped to start searching but before we get to that part, we first need to learn some common terms which are important when it comes to keyword research and those are…
QSR – Quoted Search Results is a term to let you know how many websites will you be facing for a particular keyword. This is important because even though you've found a keyword with high traffic, it means nothing if the water is teeming with crocodiles. Imagine opening up a shoe store in a hot area where all the big brands like Jimmy Choo are competing, how confident are you that your website will on top of the food chain? In the website world, one advice I can give you to rank well is to target keywords which have less than 300 competitors because that way, you'll have a much better chance of success.
Average Traffic – This is pretty straightforward, the average traffic of a particular keyword. Having great traffic is good but you still need to see if the traffic goes well with the QSR or not. If the traffic is 500 but QSR is 500 as well, there is a high chance you won't be ranking well but if the QSR is below 300, you will a good chance at dominating for that particular keyword.
KQI – The Key Quality Index is a cool feature that not every keyword research tool has but it can get really handy because what it does is that the keyword planner itself tells you if that particular keyword you're looking at is viable or not. Pretty cool, eh? Basically it's more or less like a traffic light whereby red means that they keyword is too competitive, orange is if it's in the middle and green means that there's low QSR but high traffic which is a good balance. Ultimately, you want to go for green but this feature is optional as you don't really need it, we use it when we're lazy to compare ourselves.
How to Search For Keywords? -3 Easy Steps That Can Give You Endless Results.
Keyword research is easy, all you need to do is… research and get the results, right?
Yes, but you also need to learn how to segregate the results because the keywords everyone uses are mostly very wide which is very competitive.
When learning how to pick good keywords for SEO, there are a few steps to bear in mind to help make the process easier…
Step #1 – Brainstorming Ideas
Before we start doing keyword research, you need to know what to research on in the first place.
This depends on your niche and at this state, you have the freedom to think of anything at all and find inspiration from anything you can think of – Whether it's from other blogs, from newspaper, from the television… Anything.
I love this part the most because you're not restricted with the words to use but after a while, it can get a little boring so don't spend too much time on it.
To get a clear idea on what you might want to write on, here are some tips to help you think of ideas easier…
Surprising facts
Benefits
Reviews
Tips and tricks
Top 10
How-to…
Strategies to…
Steps to…
Easy ways to…
…And definitions (People always look for this)
An example would be "10 easy ways to rock a prom night" or "Surprising strategies that can help you win a Counter Strike Tournament"
Just jot down some points you have as well as ideas because now we are going to…
Step #2 – Determine the Viability With Jaaxy!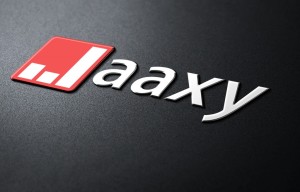 Now that we have an idea on what to look for, the next step is to find keywords to match those ideas to see if they are viable or not – meaning how much traffic you can get, and how competitive it is.
When it comes to finding keywords, you will always want to have a keyword research tool and the best one to date, is Jaaxy!
I've been using Jaaxy for over a year now and with it, I have ranked many of my pages on the first page of Google and saved myself hours of scouring the internet for keywords.
It is much more accurate than Google Keyword Planner because instead of showing rough guesses of "high" traffic or "medium", Jaaxy lets you know the exact number to help you decide better.
So let's get to the task at hand – how to find the viability of a keyword. Just for the sake of this tutorial, let's use a random keyword "How to play games like a man"…
As you can see from the various numbers, the keyword is alive and people are searching for it as we speak.
The reason I say this is because believe it or not, although there are billions of people using the internet daily, not all keywords have good amount of searches especially new words or terms which is why even if you rank on the first page of Google, your average traffic is usually very low.
So going back to the keyword results, "how to play games like a man" has 32 average searches with ONLY 2 competitors! Will you look at that!
And if I change that to "how to play games for money", I can get 890 searches with only 14 competitors! That's basically a gold mine right there! This is how powerful keywords can be as you can eliminate competitors just by changing a word or two.
Not only that, I also managed to find loads of other related keywords that I could use another time like dating games, mind games, or even x-men games.
Had fun yet? Okay let's have a go with another random keyword research and this one related to the blogging niche which is "Affiliate marketing niches"…
From the search results, we know that it a good and rankable keyword to use because although there are only 80 searches a month, there are about 189 websites to compete with which I would say is still doable since it is below the 300 competitors mark.
Better yet, Jaaxy also found me an alternative keyword to use which is "Affiliate marketing niches ideas" and it is much better in terms of competition because there are only 116 websites around.
It's pretty amazing knowing that just by adding one word, we can eliminate 73 competitors and this is exactly why keyword research is extremely powerful.
Have a good keyword in mind that you've been dying to check out? Type it in here…
Step #3 – Finding Related Keywords With Google Instant
When you first opened Google, have you ever thought of what that little box where you type in anything is called? That my friend, is Google Instant! (Or Google Suggest as some might call it).
Basically with a Keyword Research tool such as Jaaxy, it is already enough to get you high quality keywords for your website but it doesn't hurt to find out what other people are thinking of too because this helps give you more ideas on what to target later on.
Although you won't get a detailed information on the number of competitors you'll be facing as well as the amount of traffic it contains, Google Instant gives you keywords that people are looking for at that time of the day.
How it works is that whenever you type in anything on that Google search box, you'll get suggestions on what other related things you might want to search for suggested by Google.
Those 'related things' are actually hot keywords that other people are also looking for too so do you see as to why it is so powerful? You can leverage those keywords, put them on a keyword research tool and see how many people are looking for it and before you know it, you'll have a good list of keywords more than you can ever have the time to use!
How to Use Keywords For SEO?
You already know how powerful keywords are for your blog or website, and you also know now that it is possible to get high quality keywords for your website to rank on. But have you ever thought of how do you use them in the first place?
The best way to utilize keywords is through your website content and that is something we call content optimization.
No matter how beautiful your website is or how fast it loads, you have to remember that to Google, your website is just a combination of codes so by publishing contents, you gain Google's favour to rank easier on search engines.
I actually wrote a post on how to SEO your content here but in an overview, here are some ways for you to utilize your new-found keywords…
Masking it in your title.
Adding it within the first 100 words of your content.
Buying a domain which contains keywords.
Adding your keywords as the 'alt text' for your uploaded images.
Connecting your blog with other blogs based on specific keyword.
Content Optimization is one of the most important things you need to learn when it comes to getting your website ranked as it greatly influences the SEO but it is a vast topic which you will need all the help you can get and for that, I recommend checking out Wealthy Affiliate.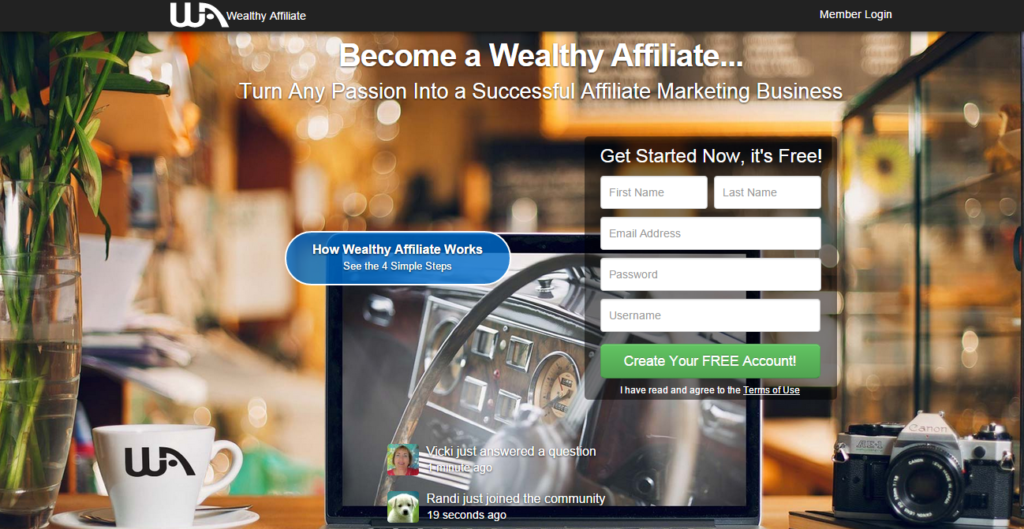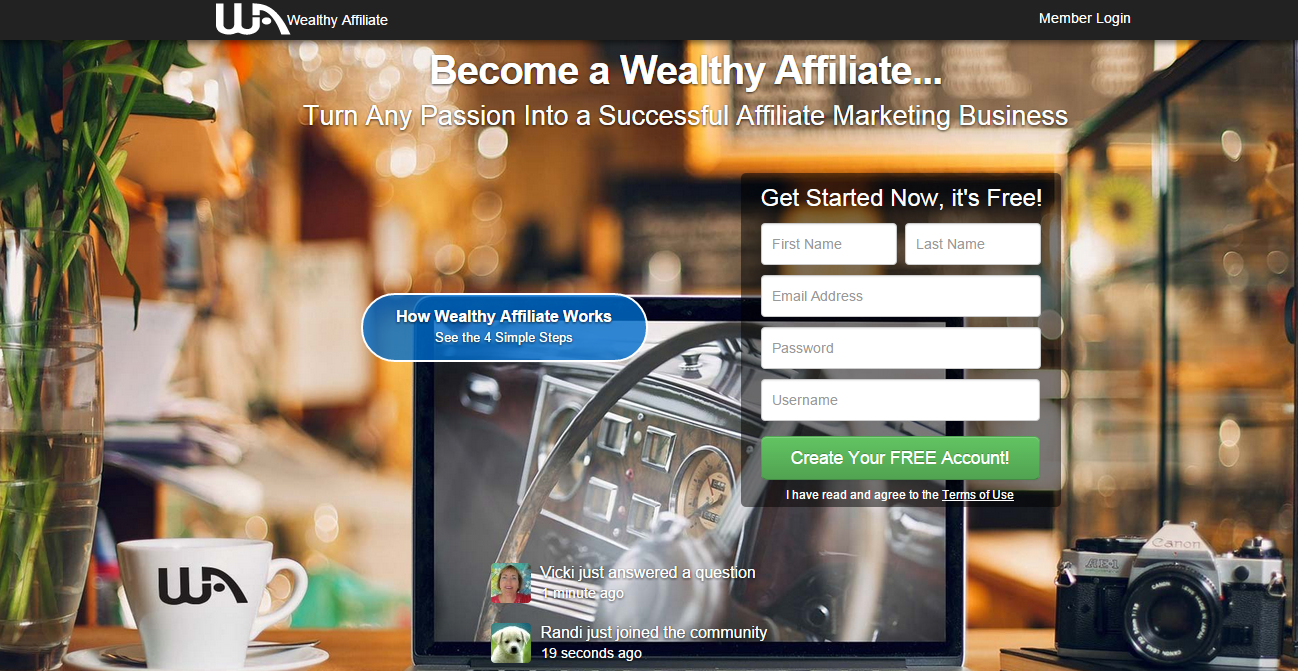 Wealthy Affiliate is an Online Business course which teaches you how to build winning websites and monetize them by driving traffic through SEO.
It is by far the best course on the web as you'll get more features here than anywhere else – The updated lessons, the free website builder, the keyword tool, site health analysis, dedicated webhosting and the awesome community are well worth the investment.
It is also kind of fun knowing that the ability to rank any content on the first page of Google, is right down at your fingertips…
It all depends on your effort because a website is also a business and the more effort you put in, the faster your growth.
I have been a member for just over a year and although not all my pages are on the first page of Google yet, many of them are and the rest are rising so I'm learning from my mistakes to bring my site forward so if you're looking for a way on how to propel your online business, I can personally guide you there.
Conclusion
---
Keywords are essential to your success online because if you understand how to use them, you can almost literally know what people are thinking of online.
But don't worry, there will never be a shortage of keywords so as long as you do proper keyword research and find the best ones with the least amount of competition, you will have a high chance of leveraging that to your website success.
If you're interested in learning more on how to leverage keywords for your blog, check out my #1 recommended program here.
Thanks for reading, do drop your questions down below as I'll be more than happy to reply.