Are you feeling stressed from the lack of visits your website is getting from the internet?
Sometimes no matter how hard we try to get our website to succeed, we just can't seem to get people to come to our site and often times, it is very depressing to know.
When I was building my website, I almost cried of disappointment (Can't believe I just wrote that) after writing content for 3 months as I realized that my traffic isn't going up at all.
If you're searching for a way to bring more traffic to your website, then do continue reading as I share with you some crucial elements on traffic generation.
But first, I'm sure you're deeply wondering on…
What is Website Traffic generation?
In Internet marketing terms, traffic is just a fancy way of saying website visitors.
Adding everything together, website traffic generation is a practice of driving website visitors to your website and by the sound of it, you can know already how important this is for any online business.
Think of traffic like customers in a physical shop – If you don't have traffic, you don't have visitors coming to your shop, hence no business.
Although having a website can reap promising rewards, it means nothing if nobody visits it no matter how awesome and beautiful your website is.
Why is it Important to Drive Traffic to Your Website?
By now, you should have gotten the idea that traffic means a lot to a website and are probably psyched too on how to get started.
But before that, let me share with you more awesome reasons as to why traffic generation can benefit you big time…
Make your site livelier – You don't want your website to remain barren do you?
SEO – Helps your website rank faster on Google and steal your competitor's traffic.
Boost conversions – The more traffic your website gets, the higher the percentage of conversions you'll be getting!
Grow your business – Having a smooth traffic flow to your site will grow your online business at a steady yet fast rate.
Passive income! – When traffic is coming over your site regularly, you won't have to do much marketing anymore as your business can grow even while you're sleeping!
What is the Best Way to Generate Never-Ending Traffic?
Since you will be regularly updating your website, the best way for you to get huge traffic is by doing SEO.
SEO stands for Search Engine Optimization which is simply the practice of tweaking and modifying your website contents in order to get it to rank on the first page of Google.
If you're wondering as to why SEO is a great medium for traffic generation, here are some points for you to ponder on…
It's newbie-friendly – That means ANYONE can do it so you don't have to pay anyone for that. Speaking of payments…
It's free! – Since you can do it yourself, you do not have to pay other people to do it for you which means that it is very affordable in every way.
Long-term investment – The end result of proper SEO is that your website will end up on the first page of Google. When that happens, you will reap the majority of internet users who sees your website there hence passive traffic.
Get a glimpse of how beneficial SEO can be for your website already?
Well then, let's move on to the next step which is…
How to do SEO Yourself? –3 Simple Steps to Success.
If you don't know it yet, this is a great way to get traffic because 60% of all organic clicks goes to the first 3 sites that appear on Google search and that is what we will be learning today.
To measure whether your SEO is successful or not is easy! –Just look and see if your site is on the first page or not!
Here's 3 simple steps on how to do your own SEO…
1) Choose a keyword to write about
If you don't know what a keyword is, it is a highly searched term people look for on that search bar.
For example, judging from the Google Instant results above, "Does anyone use Google Plus" seems like a decent topic to write about so I'll pick that one for the purpose of this study.
You can also do a more extensive research to find which keywords are more competitive and which ones have a higher monthly search by using a keyword planner.
 2) Write awesome content on that keyword.
Now that you have a topic, write your content around it!
However, there is also a trick to writing proper contents that you should know of as this has never been more important since the Google's recent update and those are…
Length of content – Write AT LEAST 500 words! And of course the more, the better.
Solve a problem – The reason people type-in those keywords in the first place is because they are looking for a solution. Solve their problem in your article and you can be sure that you have their attention.
Write regularly! – You need to write every week to give Google the signal that your website is active because if you don't update, you will go down in ranking.
3) Finish it up with an awesome title!
Titles are the first line of attraction that you have to impress someone (Or a first impression if you might call it).
The internet is loaded with millions of websites and to get that edge and make your link highly clickable rather than your competitors' ones, write your title with intent.
For example, don't just say "How to cook noodle".
Instead, say something like "How to cook noodle – 3 awesome ways you can use to impress any Asian parents"
Admit it, the second one sounds a lot nicer so much so that you want to Google it up right?
That my friend, is why titles are important!
And don't forget, the longer the title, the better!
Master the Art of Traffic Generation! –Join an Online Classroom.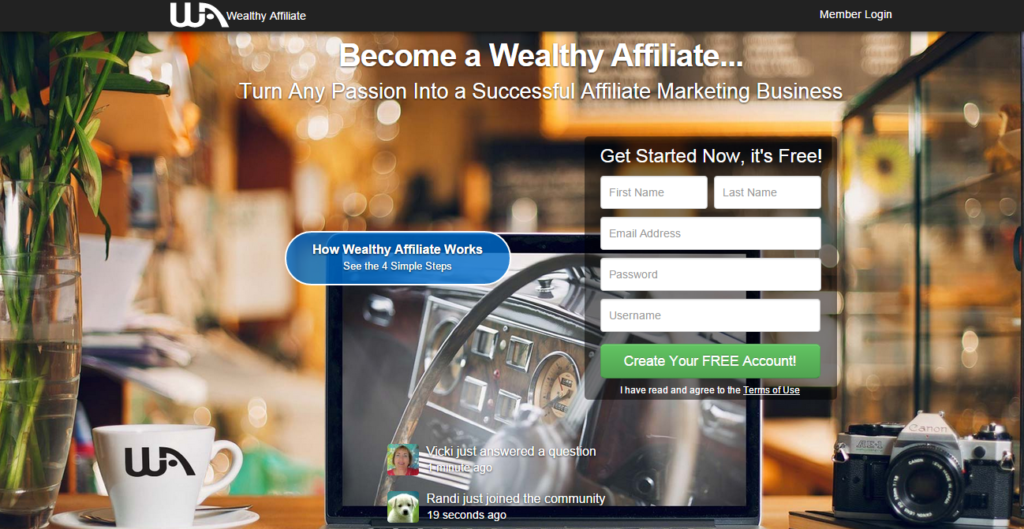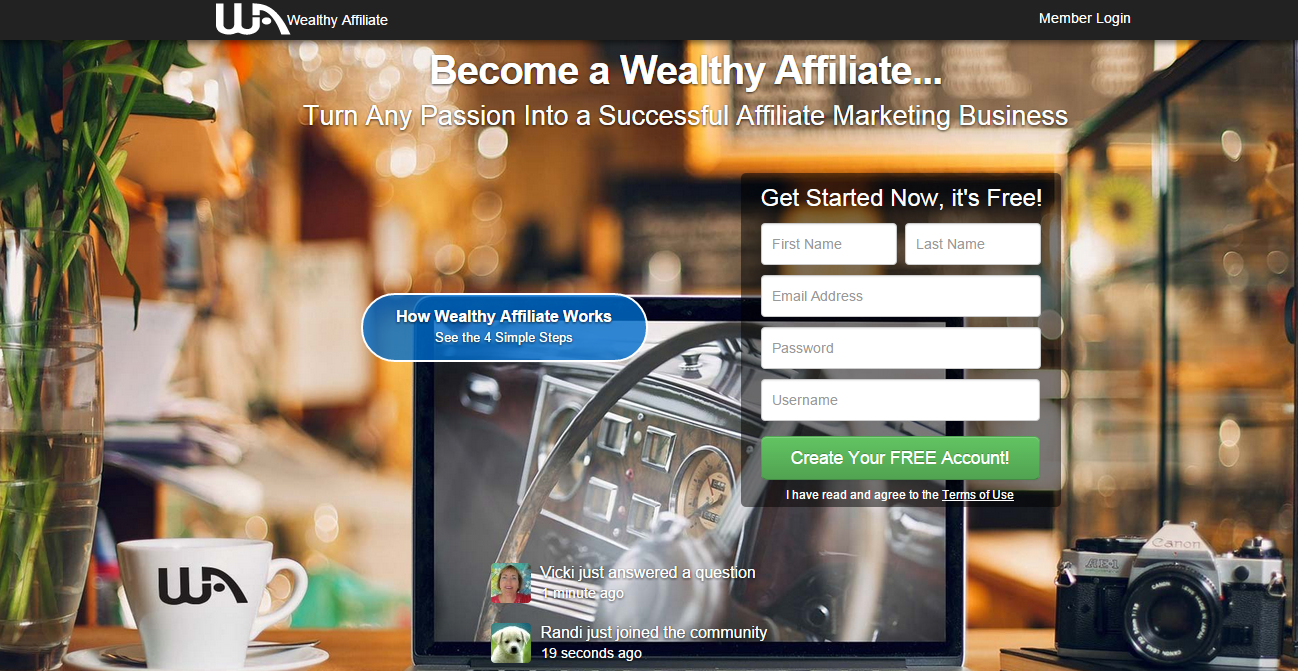 Sure doing SEO is enough to get you great amounts of traffic, but what if you want to scale your business even further?
Wealthy Affiliate is an Online Business classroom which has great lessons on how to build and further boost your website which I highly recommend you to check out.
Since it's an online classroom, you can bet that the community there is just as enthusiastic as you!
Take a look at my blog post on that keyword that we discussed earlier…
As you can see, I managed to get my website on the first page of Google thus stealing the majority of the traffic of people who are looking for that keyword!
And I wouldn't have known the tricks and tips to achieve that if I didn't have a place to learn it from in the first place.
So if you're looking for opportunities to better hone your skills, get up-to-date news on Google's changes and get awesome help from an online business community, Wealthy Affiliate is definitely the program for you.
Conclusion
---
SEO is a great method to generate traffic.
As long as you research the proper keywords, write awesome content around it and finish it off with a captivating headline for every content you make, waves of traffic will come knocking at your doorstep without you even wanting them to!
For more ways on driving traffic to your website, check out my #1 recommended program here.
Thanks for reading, do share your thoughts below as I'll be more than happy to reply 🙂