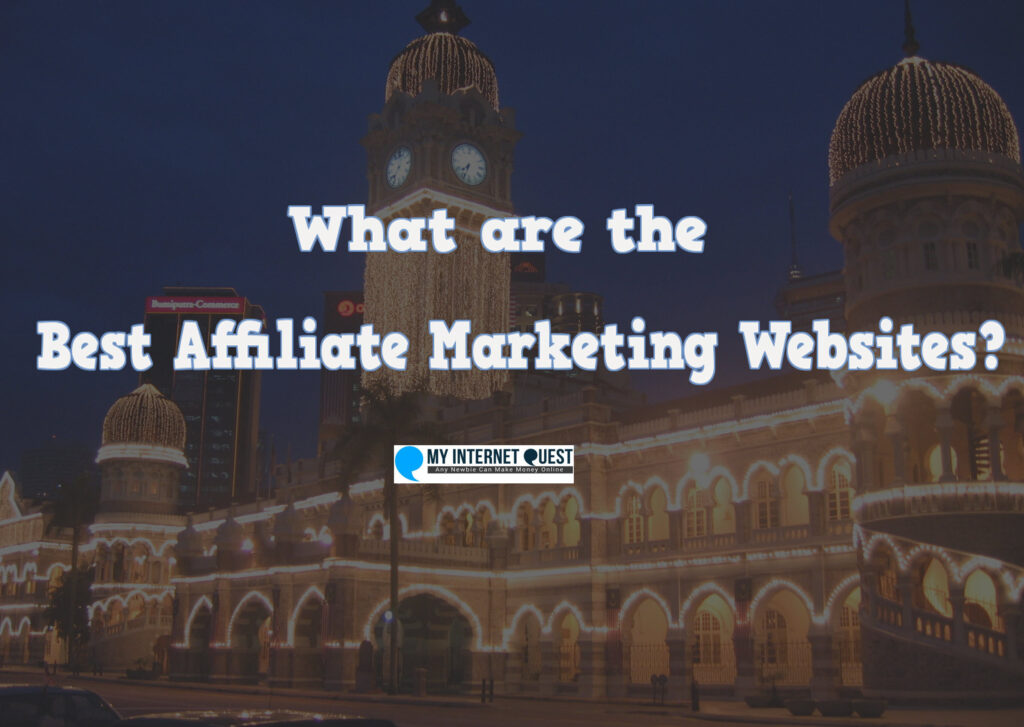 Did you know that 79% of marketing leads NEVER convert into sales?
Learning about how to do Affiliate Marketing correctly is crucial because no matter how good you are with driving traffic, converting them into sales is a whole different matter.
Learning how to do Affiliate Marketing is actually very simple, but most people ignore this part because of their greedy nature of wanting to make money fast.
So if you're here to learn of programs that can help you boost your Affiliate Marketing prowess, then you're at the right place.
What is Affiliate Marketing?
Before we get to the programs, let me quickly brief you on what Affiliate Marketing really is to make sure we're on the same page.
There are a lot of references and terms that explains this but in an overview, Affiliate Marketing is just an act of selling other people's products in exchange for commission.
Think of it as being a salesman offline which you'll get commissions on each sale you make – only that the commissions for Affiliate Marketing is much higher as they are usually around 50-70%!
Affiliate Marketing is a profession and because it is practically the art of selling, you need to do it right instead of stuffing your link everywhere and promoting inappropriately like "Buy this product now to get free watermelons sent to your house!" or even "Click on this link to make $100 instantly!" which I'm sure you are well aware of.
Because of that, it is important to learn why we need to do it right.
Benefits of Affiliate Marketing
You might think of it as a boring and unrewarding job but actually, Affiliate Marketing is one of the best forms of making money on the internet.
A lot of websites or blogs actually make money solely from Affiliate Marketing because there are just so many benefits that you can get which are sometimes better than creating your own product…
Leveraging someone else's hard work – Creating a product is very time-consuming and would take several months, sometimes a year because you need to do market research AND create a name for yourself. But when doing Affiliate Marketing, you can save all those time by leveraging someone else's hard work and fame to make money just like that!
Commissions are high – Since you're leveraging someone else's hard work, of course you won't get all the credit, because a part of the commissions will go to the product owner but don't worry as your commissions are usually around 50-70%!
Huge scaling opportunities – Compared to being a salesman offline which your customers are locally, Affiliate Marketing is online which means that your market can come from all over the globe!
Save more money! – You'll be doing everything from the comforts of your own home so you WON'T have to go out and spend more on things like formal clothes (You can literally work naked at home if you want to), car fuel, or food as you can do everything at home.
More time with family – there are many Affiliate Marketers who make enough money online that they are able to quit their jobs and spend more time at home with their loved ones.
Top 5 Best Affiliate Marketing Websites That Provides Education
Do you wanna be the Affiliate marketer who blatantly promote your link everywhere and risk yourself look like a spammer, or do you want to be the type of Affiliate Marketer who does things professionally that people would be glad to buy your product?
When doing Affiliate Marketing, it's important to learn how to do it right and these are my top recommendations for Affiliate Marketing courses to choose from…
Recommendation #1 – Wealthy Affiliate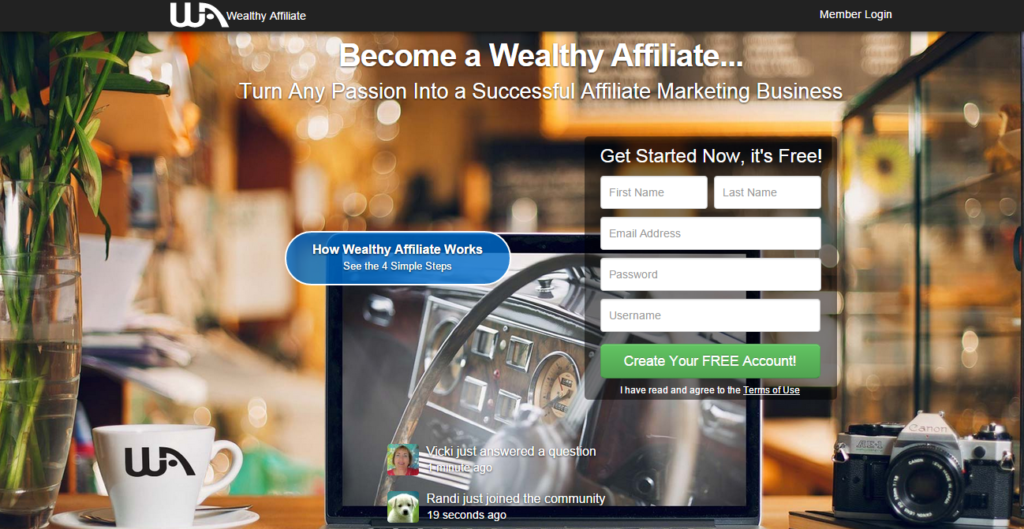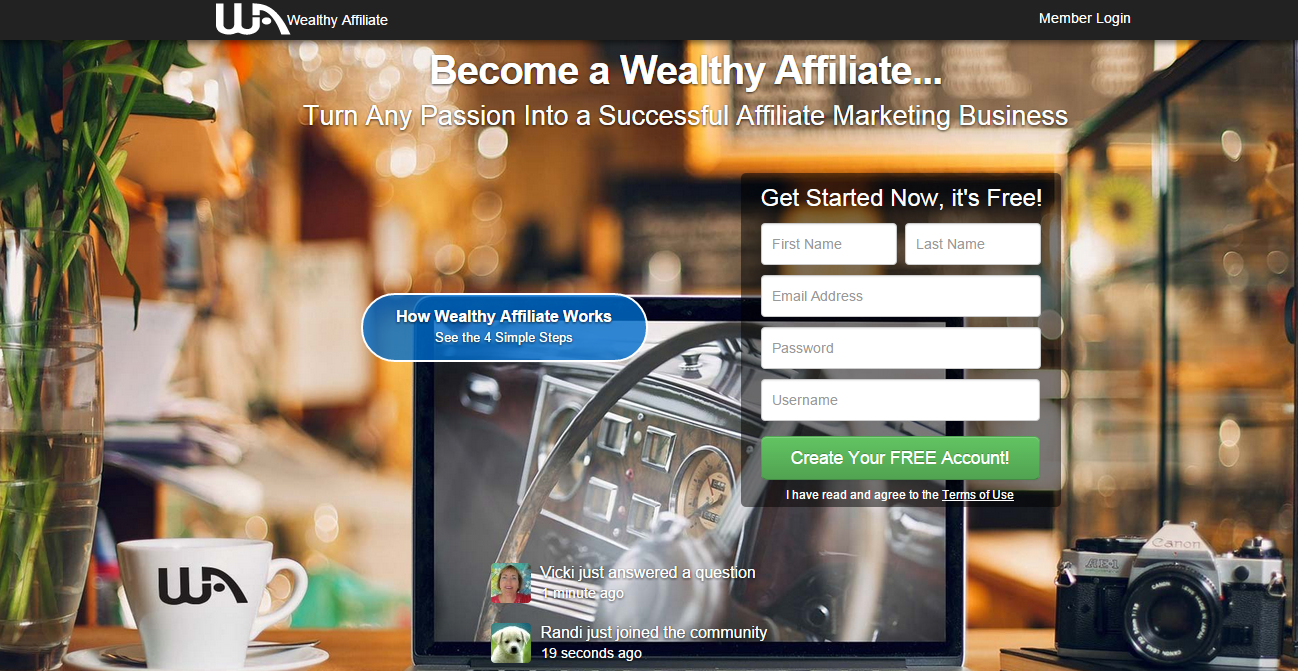 Price: $0 (Starter account), $47/ month (premium) or $359 annually.
I'm biased because I learned to do this very website you're looking at (My Internet Quest) from Wealthy Affiliate.
But who wouldn't be if that program has an unlimited trial account which you can try with no pressure, ever-updated lessons, and a community of people just as enthusiastic as you?
Wealthy Affiliate is the best affiliate marketing training course out there and has a very high retention rate as most of the people who join, would never choose anything else.
I have seen many people from 2008 and are still active there!
The fact that it has been around for many years also shows how established this course but in my opinion, the community there is probably the best feature there as you can simply ask anyone if you ever need help or get stuck.
I have been around for close to a year and I have never even submit a support ticket!
If you're looking for affiliate marketing examples, there are many members inside who have made established websites such as WaystoAvoidScamsOnline.com and NoMoreBSReviews.com.
The owners Kyle and Carson are also interacting with you even though they don't have to which further shows how powerful this program is because you don't really get to meet founders and this can really give you a huge morale boost, especially to beginners because we are still fresh and do not have any information on how Affiliate Marketing works.
Wealthy Affiliate teaches you how to make money from Affiliate marketing by creating an authority blog which Google loves in order to get it ranked hence the money and endless traffic.
Recommendation #2 – Affilorama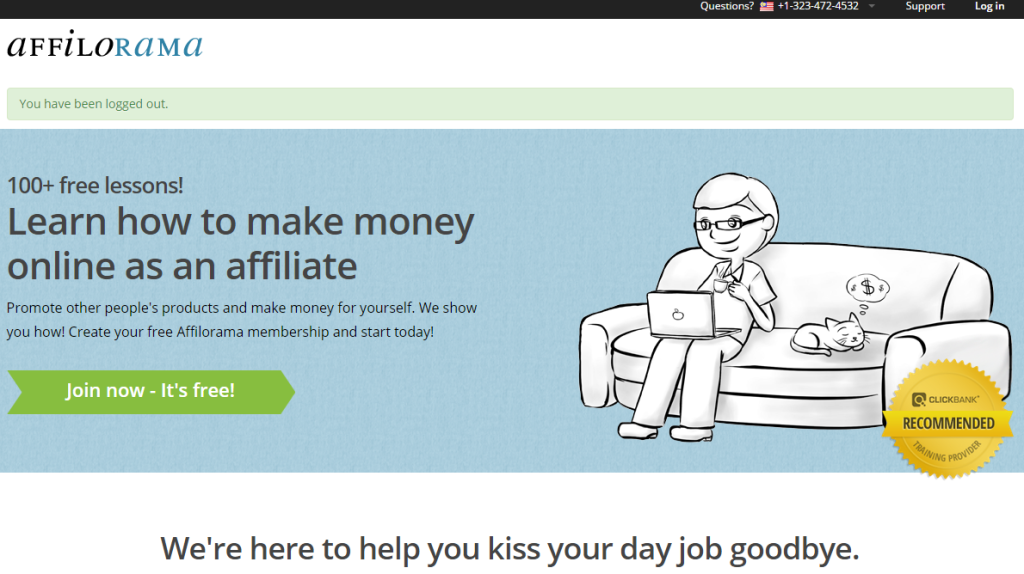 Price: $1 thirty day trial, $67 monthly, $497 for three years.
Similar to Wealthy Affiliate, Affilorama provides Affiliate Marketing course by building a blog and learning how to monetize it.
However, Affilorama lost to Wealthy Affiliate due to its expensive monthly fee (Which costs $20 more), limited trial period and of course, the fact that owner Mark Ling never seems to come down and mingle with the community.
The upsells are also a big No-no because the reason we do Affiliate Marketing is to earn money, NOT spend more but apparently, Affilorama has many upsells which can go up as high as $997.
In terms of lessons, I would give it a thumbs up because I really find it helpful.
Recommendation #3 – eConsultancy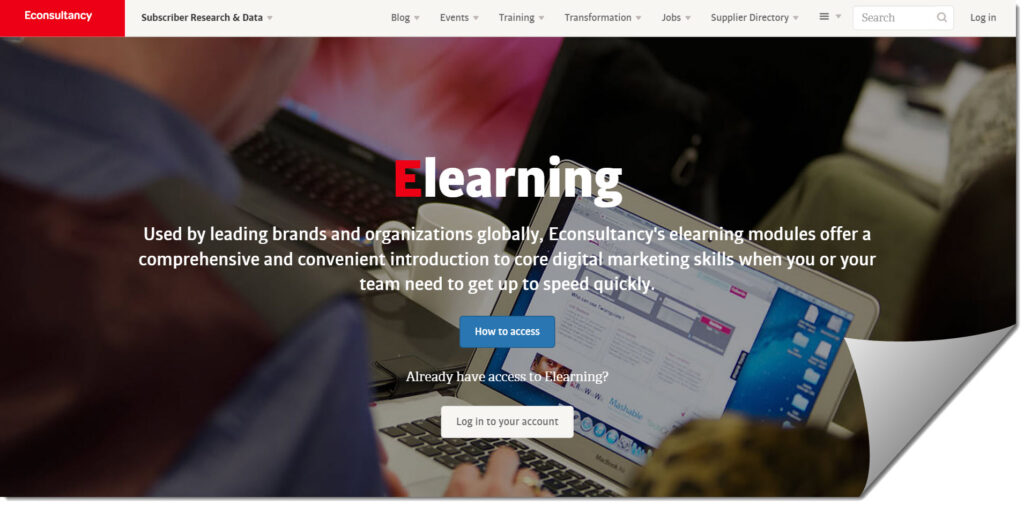 Price: free 7-day trial membership, £295/ year (Silver membership), £495/ year (Gold membership), £2975/ yearly (Platinum membership)
eConsultancy is an all-rounder training course for anything digital, but instead of focusing on websites and blogs, this program focuses on various things which can get very overwhelming, especially for those who doesn't have ANY experience on Internet Marketing.
This program will also provide valuable Affiliate Marketing tips which involves corporate campaigns, how to do info graphs, split testing, marketing campaigns and ecommerce which is definitely not for beginners.
eConsultancy is more to professionals which is why the price is as such but regardless, the tools and training will really help you out in going big.
Recommendation #4 – Chris Farrell Membership
Price: $1 first week, $37 per month afterwards, $997 Mentor Me
Chris Farrell Membership is another program that teaches you how to do Affiliate Marketing through means of a website.
It is one of those few programs that I find legitimate plus I always have a liking for programs that the CEOs themselves get involved in.
The price is affordable, the lessons are regularly updated which is great but this program is meant only for beginners because I find those lessons too basic.
The $997 Mentor Me upsell is also one of the flaws of this program because in Wealthy Affiliate, you can simply drop the founders Kyle and Carson a private message and they will surely reply you for free.
Recommendation #5 – Work From No Home

Price: $37
Created by Peng Joon, Work From No Home is a classic product which teaches you Affiliate Marketing lessons through a 30-day action plan.
Doesn't this bring you back into the past?
Work From No Home teaches you about Affiliate Marketing by making a WordPress blog and the flaw? – You need to wait for your CD modules to arrive.
This program should be outdated by now but if you visit WorkFromNoHome.com, you will be able to send in your email for Peng Joon's updated version of this product.
Conclusion
---
There you go, my top 5 Affiliate Marketing courses.
Sure you can choose join as many courses as you want but as long as you bear in mind the price, benefits, as well as the community, you'll surely make the right choice out of any programs you're looking for.
If you're interested in learning more on Affiliate Marketing, check out my #1 recommended program here.
Don't be afraid to drop any questions you might have below as I'll be more than happy to reply.