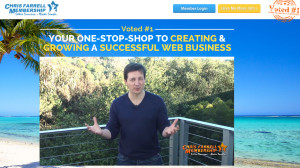 Name: Chris Farrell Membership
Website: www.ChrisFarrellMembership.com
Type of business: Website building
Price: $1 first week, $37 per month afterwards, $997 Mentor Me
Owner: Chris Farrell
My rating: 80 out of 100 (Green Light)
Overview
Despite the sales video (a norm for every scam product), Chris Farrel membership is actually one of the few legitimate home business programs that can actually help you make money online.
He has a decent video presentation and the man himself looks nice without over exaggerating the sales pitch.
The membership consists of a 21 day lesson plan which is further broken down into basic elements that you need to know in order to start making money at home successfully.
The program is constantly updated to suit today's competition but the most important part of all I would say, is the part where Chris personally guides you throughout the program.
As good as Chris Farrel Membership may be, a legitimate home business product shouldn't have any upsells nor any sales page which intends to make you pay more than you need to.
Because of that, it doesn't quite stack up to my #1 recommendation but have no fear because Chris Farrel's product still helps you out in a way.
Let's look at what the program has to offer…
What Chris Farrel Membership Consists Of
The lessons are spread out on a 21-day basis which consists of videos and manuals for you to learn at your own pace. Some of the areas that you will be covering are:
Creating your own eBook
WordPress Wealth
Monetize Mondays
Creating your own products
Killer Copywriting
Personally, they are not that much and you can actually cover few lessons per day.
I finished the course in a week but of course, you can finish them faster if you are really dedicated.
What are the Advantages of the Program?
1)   Lessons taught by owner
Perhaps the best part of this program is that Chris himself will teach you the lessons within his videos.
I say this because most scam products would only show the owner's face a few times on the first few lessons and afterwards…nothing.
The owner stops appearing and the lesson is continued by some random person which we didn't pay to listen to which in other words – a ripoff.
A good example of a scam product who does this is Dot Com Secrets X which I would urge you to stay away from should you ever come across it.
2)   Ready-made templates
If there's one similarity in hate that we all share, it is by taking too much time doing something unnecessary.
Chris's product helps you out a bit by giving a wide array of ready-made templates which you can choose from to save time.
3)   Newbie-friendly
Chris Farrel's program is great if you are new to the internet marketing world and fresh without any prior knowledge.
The lessons are simply and easy to understand which is aimed at helping you pick up all those data fast.
What are the Disadvantages of Chris Farrel Membership?
1)   Lessons too basic
It is newbie-friendly, yes, but not veteran-friendly.
When taking any courses that requires us to progress and progress, it is human nature to most of us to learn more of what the course has to offer, ESPECIALLY regarding money.
If you're in the making-money course, surely you'd want to know how to earn more wouldn't you?
Unfortunately, Chris Farrel Membership's lessons aren't too in-depth for you to start scaling your earning potential.
2)   Trial is limited and not free
All true online product ESPECIALLY courses should allow trials.
In the World we live today, scams are more rampant than ever so having the choice to try before having to pay huge amounts regularly instills confidence in the eyes of customers.
This is also one of the main reasons as to why Chris Farrel Membership ranks behind my #1 ranked product.
3)   Dead community
Unlike Wealthy Affiliate's community which is lively and welcoming with people sharing all sorts of thing every day, Chris Farrel Membership's community is boring and dead with no new conversations.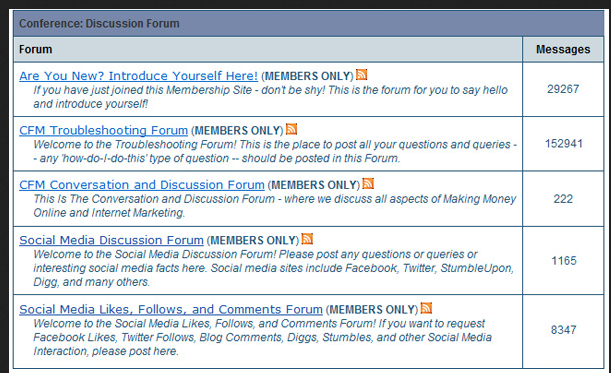 The forum itself looks boring and unattractive which one glance will make you sigh is depression.
It feels like a stand still whereby there's not much activity going on in the forum.
There is, but not much.
But hey, at least the info is there and people can learn from it! 😀
The Pricing Strategy
1)   The 7 day, $1 trial
The program start with a $1 trial free which lasts for 7 days (I hate feeling pressured by day limitations).
2)   The monthly $37
Afterwards, you will be billed $37 per month for as long as you remain a member of the program.
What Chris didn't tell you beforehand is that you will need to pay for other costs when setting up your website such as you domain name (about $10 to $12), and web hosting (around $4 to $15).
3)   $997 Mentor Me
One of the small but typical moves that scam gurus make is by adding a hidden payment scheme after joining the program.
Similarly, Chris takes advantage of your innocence and desperation for knowledge by charging a crazy amount of money just for his attention.
He could have given it for free like how Kyle (owner of Wealthy Affiliate) does by occasionally appearing and mingling with the community to see how we are doing.
Comparison between Wealthy Affiliate and Chris Farrell Membership
Similarly to Chris Farrell Membership, there is another online business course available which I have reviewed called Wealthy Affiliate.
Wealthy Affiliate has exactly the same goal which is to guide people and help them make money online by building their very own fully-functioning WordPress website and monetizing it.
But I find it way better than that of Chris Farrell's because WA has a VERY lively community, lessons updated every now and then, a free account and of course, the owners themselves being available for you to chat with.
Here's an overview of the two compared:
My Final Take
---
Chris Farrell Membership is a great program for newbies but not so for those who already has basic or veteran experience in the world of internet marketing.
The program is easy to learn but education is limited to the basic level which means that if you want to grow your business potential, you will need to find another home business program which has more advanced lessons.
Worry not because although it does contain some hidden guru techniques, Chris Farrell Membership is NOT a scam and that it can totally make you some money online which prompts me to give it an 80 out 100 rating.
It still falls short though, compared to Wealthy Affiliate which remained my #1 recommendation as the perks are more and lesson are more in-depth.
So if you're looking a product which you can constantly learn from, a platform with interactive community, and a program which the owners themselves would want to talk to you (for free), then I would definitely recommend you to check out my review of Wealthy Affiliate here.
Do you have your own personal experience with Chris Farrell Membership that you would like to add up?
Feel free to share below and I'll be more than happy to reply.
Riaz Shah,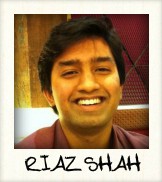 Founder
www.MyInternetQuest.com