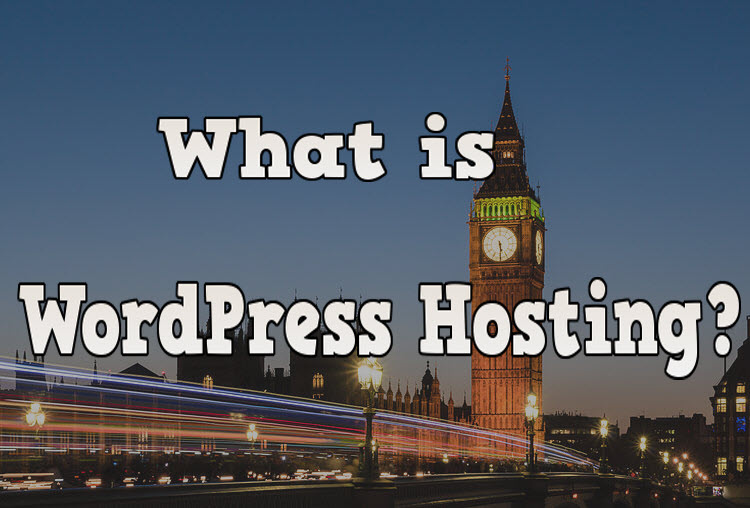 Like any other websites on the internet, WordPress sites require hosting.
However not many know what this 'hosting' really is, what it does, or why do we need it.
One thing for sure, hosting is indeed important and can mean the success or failure of a website so without further ado, let's jump straight to…
What is a webhost?
Here's the best video I found that helps you understand better on what a webhost really is…
Website hosting or more commonly known as webhost, is basically the storage of your website.
See, a website comprises of 3 things – A domain, a webhost and a Content Management System (Complicated, no?)
A domain is just simply a URL of your website.
Think of it as just the name and the reason it is separate is because you need to buy and attach it to your webhost.
Now a webhost on the other hand, is your website's storage where you can save your images and files which is important as every website have this.
If not, how else are you going to save your files? –Even one page of a website needs to be saved in order to appear and that is why you need a webhost.
A Content Management System (CMS) on the other hand, is simply an organizer for your website to simplify things that even a newbie can use to make a website like a pro.
Think of it as wizard using a staff or a wand to focus all that raw energy into magic.
Similarly, you can't control a website unless you know coding which computer science geeks revel at but with a CMS, anyone can make awesome websites without ever learning about coding.
Should I Use WordPress?
WordPress is not the only CMS on the internet as there are of course many other choices such as Joomla and Drupal.
But before you get attracted to other shiny things out there, here are some cool facts about WordPress you should know of…
WordPress is the most popular CMS on the web – That's right, not Joomla, not Drupal, not even DotNetNuke.
Lots of tutorials everywhere – Since it's that popular, you can find tutorials anywhere on the web with ease. Think of it like Mac and Windows big.
WordPress is used by many big names – Have you heard of TED, TechCrunch, or even NBC sports? That's right, they all use WordPress!
Newbie-friendly – You don't need to know coding to build a website because with WordPress, everything can be handled from your dashboard.
Plugins made by the community – Need special features to put on your WordPress website like visitor number or even a cool countdown for your sales page? Simply install plugins which are can be downloaded for free!
Top 3 Recommended Webhosts
One thing about webhosting is that once you choose one, you can't just simply change to another just like that.
This is because your website's SEO will get disrupted, which means that your website's rank in Google will drop down really low since you will be transferring all your files to another webhost.
Sure, you can always build your site's SEO again but this also means that all your previous hard work in trying to get your website ranked is all for naught.
Here are my 3 best recommendations of webhosts suited to WordPress.
Recommendation #1 – Bluehost
Price: $3.49/ month
There are plenty of cheap webhosts on the internet today but Bluehost is an exeption because not only is it cheap, it is also meant for WordPress.
Bluehost is also recommended by WordPress itself so you can rest assured that their speed is fast as well as it works very well.
Perhaps the killer deal that makes Bluehost so preferable is that with only $3.49 per month, you can get a free domain to help you get started which is hard to find anywhere else.
Recommendation #2 – Hostgator
Price: $4.95/ month (baby package) or $14.95/ month (Business package)
Hostgator is personally my favorite because the customer service is awesome (24/7) and it works well with just about any CMS or websites.
If you are just starting out with a blog or website, it is better if you go with Bluehost and keep your cost low but if you've been in the Internet Marketing industry for a while and have made some decent money online, you would definitely want to go for the business package because you can build just about any CMS you want from simple websites, to even an eCommerce site of your own like eBay and Amazon.
Apart from that, you'll get unlimited disc space and bandwidth as well as access to the cPanel which computer geeks will love.
Recommendation #3 – Wealthy Affiliate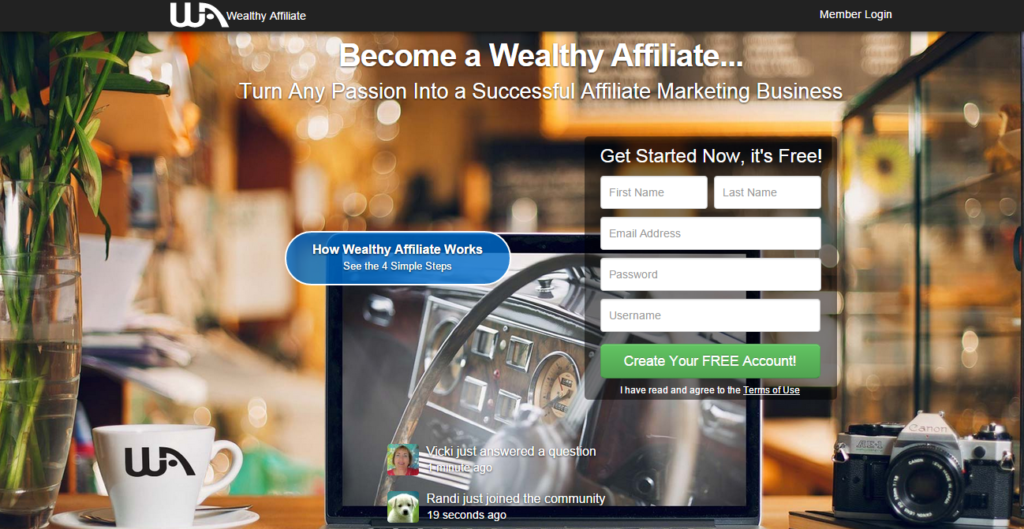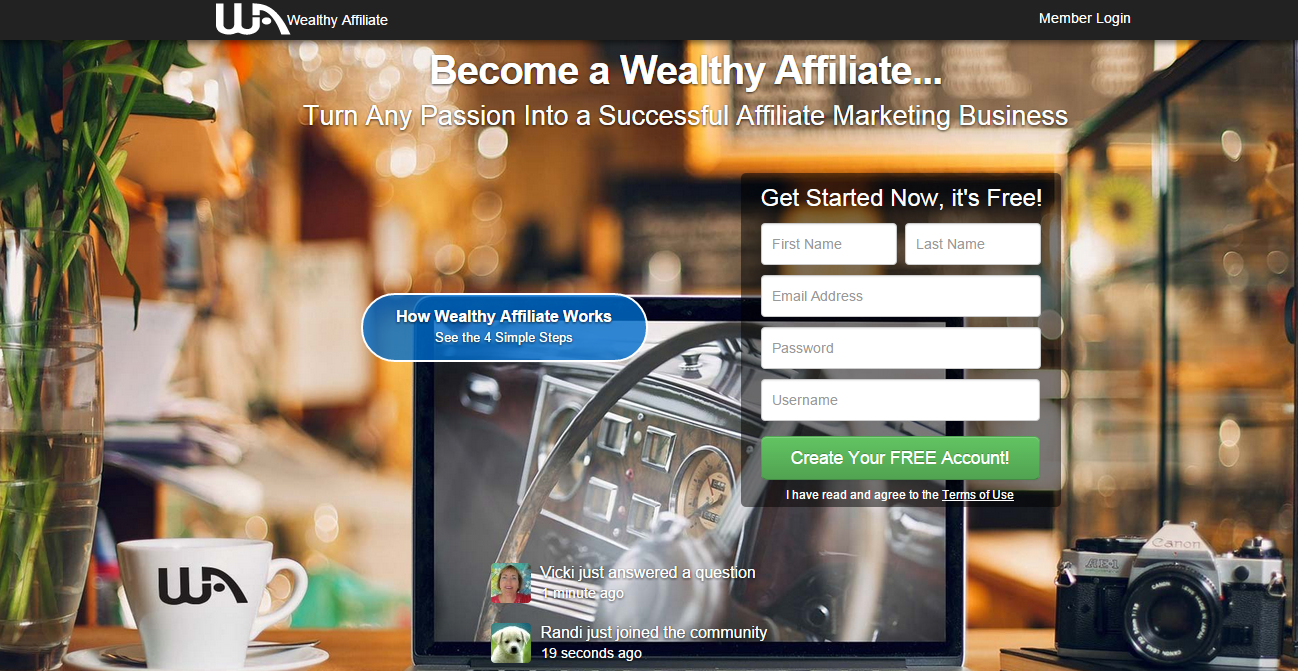 Price: $0 Starter account, $47/ month or $359/ year
Make no mistake, Wealthy Affiliate is certainly the best webhost out there for online businesses.
If you think the name is a bit weird, that's because Wealthy Affiliate is not actually a webhost – It's a webhost + online business course!
Have an idea on making a cooking blog of your own? How about a beer blog? Or a cloth shopping site?
With Wealthy Affiliate, you can not only create a free website that rocks, you also have a complimentary webhost for an unlimited amount of websites, regularly-updated lessons and a whole community of people to interact with!
It actually started with a simple online business classroom to teach beginners how to create a high quality blog and make money from it but over time, Wealthy Affiliate began to grow and provided more benefits such as free websites and even a $0 starter account for you to have a go with no time limitations! (Definitely get that pressure off your back).
In terms of WordPress, it is actually integrated within the Wealthy Affiliate account so if you become a member, everything is made ready for you with just a click of a button!
If you're interested in creating a WordPress site, Bluehost should be perfect for you.
But if you're interested in creating a WordPress site which you can monetize for a side income, then WordPress should be the excellent choice for you.
Conclusion
---
WordPress is an awesome CMS but like any other CMS, you need a webhost.
Bluehost, Hostgator and Wealthy Affiliate are all great choices but you can only stick to one webhost as changing would be bad for your site's performance but don't worry, simply choose any and your WordPress site will rock like a hurricane!
Thanks for reading, do share your thoughts below and I'll be more than happy to reply 😉 .