Did you know that there are over 3 billion websites on the web today?
Anyone can make a website, but not everyone can drive traffic to them as there are many established websites out there and the no-so-established ones on the other hand, are really flocking the web which is why you need something to help your site grow.
But before you get excited with driving traffic, there are…
Things You Need to Know About Driving Traffic
The reality is that no matter how hard your try, traffic won't come instantly as it will take time to grow.
Setting your expectations is important so that you won't get disappointed easily because you need to keep your momentum in order to get your website that traffic you dream of.
Here are some of the main reasons as to why your website needs time…
Google ranks according to consistency – A bummer, but this is also the number one reason bloggers work hard to produce fresh quality content every week.
Links are not built overnight – Sure you can get try and force yourself to get external links from forums or directories but after the recent Goggle update for 2015, link usage is not as effective anymore… unless other websites write articles about you (Quality matters).
Rome wasn't built in a day – Again, It's important to keep your expectations realistic and keep working on your website because if you give up halfway, you are no different than the millions of other websites who failed.
Traffic Hacks For Hodor
Before you say anything, I admit I guess I've been watching too much of Game of Thrones and Hodor is one of the names that will stick to your mind even though he's not the main character.
Still, there is something you can learn from that if a simple stable boy (Hodor) can be one of the biggest names in the Game of Thrones series, so can your website be one of the biggest names on your niche.
Here are some cool traffic hacks that I personally use and so should you…
Traffic Hack #1 – Long tail keyword titles still matter
This is the classic tip which works until today and I can't stress enough how much help being specific can do for your website.
There are billions of websites on the web and short titles doesn't work anymore unless your website is as established as CNN or LifeHack.
Instead of writing your title as "How to lose weight", be more specific and write something like "How to lose weight in 30 days while still eating like a behemoth" instead.
Instead of "How to cook noodle", you could write "How to cook noodle so awesome, you could impress MY Asian parents"
The idea is that the longer your title is, the better it sounds not to mention the less competitive it will be.
Being specific can benefit you a lot and help make your website standout better which will definitely attract more readers.
Traffic hack #2 – Submit your website to Alltrop, Technorati and Triberr
It is funny that not many bloggers will share this tactic on their blogs.
Alltop is a huge website which aggregate news items from their favorite website and blogs.
Think of Alltop as something like Google reader, but simpler and more organized.
Instead of making your readers subscribing to a source like old school news, Alltop does things differently by focusing on recent updates from blogs and websites which could really be beneficial for yours as well.
Technorati on the other hand, gets its name by mixing 'technology' and 'literati' which invokes technological intelligence or something like that.
But what it really is, is a massive search engine which helps you find blogs and websites and this means you should add yours there too.
Triberr is one that I particularly like most because it is actually a social network for bloggers.
In Triberr, the idea is to find bloggers who write about things similar to your niche and from there, create a group which we call a 'tribe'.
The tribe is something powerful for bloggers because whenever someone writes a post, your blogger buddies will read, comment and share it which can really boost up your post.
There are many top blogs such as MOZ who use Triberr which further makes the community more interesting.
Traffic hack #3 – Promote your old posts!
What many didn't know about Google's 2015 system is that updating your old and ancient posts will actually give you a great boost for SEO which could be really helpful for both your website and your old posts.
This is because your old posts have been around for a while which gives it additional value with SEO so promoting it by linking it with your new posts will send a signal to Google telling them that your website is still growing strong.
Besides linking with your newer posts, you could also update your old post by adding more content which can also help greatly in SEO as Google likes it when you make your blog posts more meaningful instead of being just another number.
Traffic Hack #4 – Touch a little on controversies.
Everyone knows that doing the same thing over and over again can be a tad boring so why not rouse up some emotions from time to time?
Touching on controversies is a great way to attract readers to come to your site because many of them can't resist defending their opinions.
For example, I'm a huge fan of Game of Thrones and if I find a website talking bad about my favourite characters maybe like "Robb Stark has no balls", I would get upset and try to defend my favourite character.
Similarly, you can do things like this for any website niche as well.
Take weight loss for example, Atkins diet plan is one of the successful diet plans around and has many supporters with testimonials from real people (Even my mum and sister uses Atkins).
However if someone were to write something like "Atkins Diet is Not Advisable, look at these Side Effects!" wouldn't you feel compelled to write a comment to defend Atkins?
I know I would.
Writing controversial posts are great and it helps encourage us to write out our thoughts more instead of keeping it all inside so do have a go at it, you'd be surprised at the results!
Traffic Hack #5 – Join an online business community!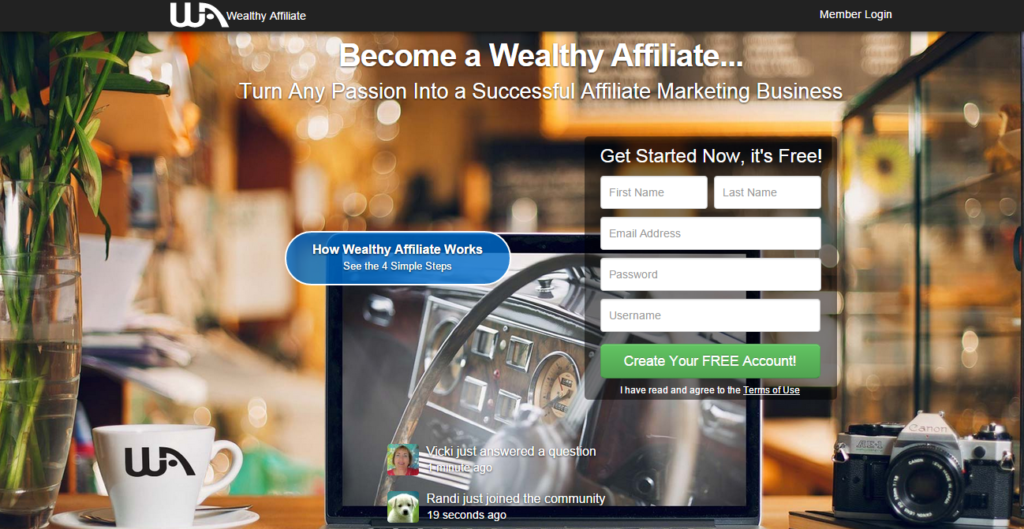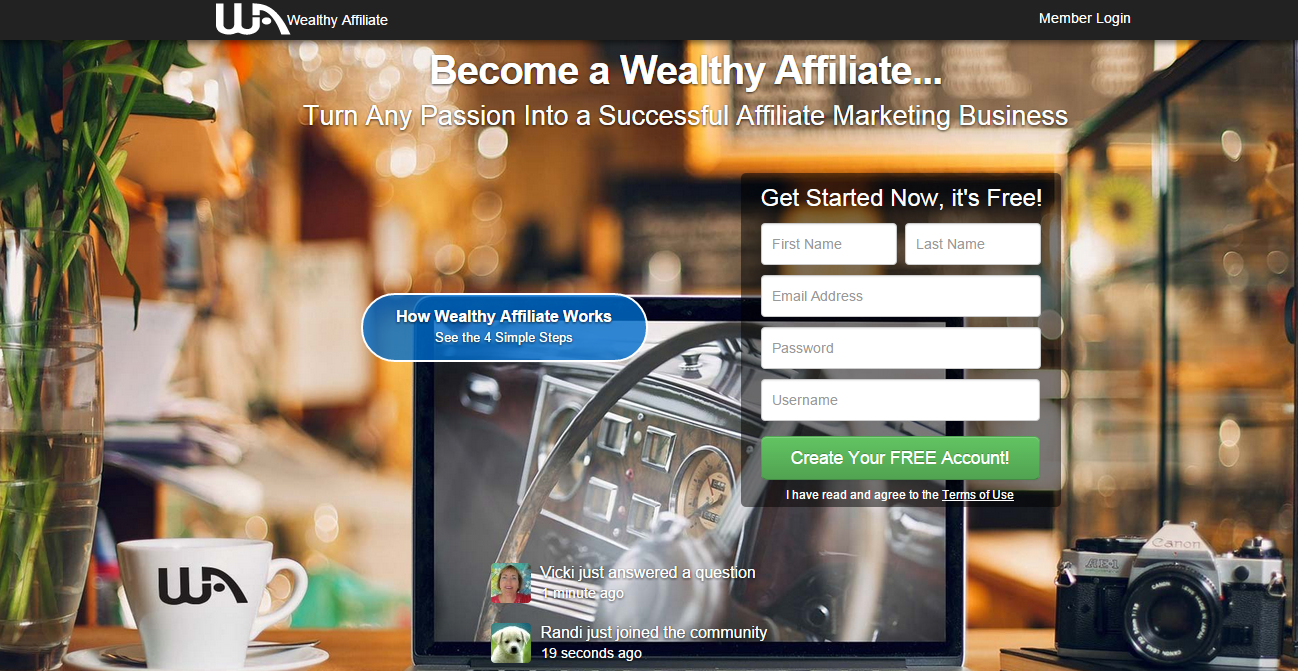 That's an online business community mind you, not just any simple internet marketing group like the ones that you see on Facebook which are full of spam.
Wealthy Affiliate is the best online business classroom to date which I would recommend anyone to join because not only does it provide you with quality education, you will also have a keyword tool, a high-performance free website builder, and a great community of people just as enthusiastic as you!
As an online business course, Wealthy Affiliate teaches the members how to make money online through Affiliate Marketing which is the simplest way to monetize any blogs or websites.
So because of that, you will learn how to boost user experience (UX), how to write compelling articles, as well as driving traffic through your website by getting you site on the first page of Google.
Take a look at this…
Using the knowledge I learned at Wealthy Affiliate, I managed to get my blog posts on the first page of Google and actually this is the best way for your website to earn traffic because once it's up there, it will stay there for many months to come which means endless traffic.
Conclusion
---
Driving traffic to your website is fun as there are various ways on how to achieve that which is pretty fun.
Although the best way to get traffic is SEO, learning alternative methods for traffic generation like forum talks and guest commenting is still needed in order to multiply your overall website traffic.
If you're interested in learning more about generating traffic through SEO, check out my #1 recommended program here.
Thanks for reading, don't forget to drop your comments below as I'll be more than happy to reply.