Product name: iPAS 2
Website: www.ipasmillionaire.com
Type of business: Sales Funnel system/ MLM Affiliate Marketing
Price: $7 trial for 7 days, $47 One-time-offer and expensive membership upsells.
Owner: Chris Jones
Overall Rank: 21 out of 100 (Pyramid SCAM)
I came across iPAS 2 from an email I received a few days ago and I decided to try it out because it looks pretty decent.
After trying it out for 2 weeks (The training videos are ridiculously long!), I found out that this program has many signs of a scam such as the fact that all promotions lead to Empower Network.
To find out my story, here's my full review on what iPAS 2 is all about.
Pros and Cons
Pros
Easy to refund (There's even a picture guide on how to do that!)
Video lessons are great and helpful (Although they are extremely long!)
Coach mentors are friendly and approachable.
Newbie-friendly site navigation (I absolutely love the graphics!)
Cons
Typical sales video – There is no clear indication on what you will actually be doing inside the program.
iPAS 2 doesn't actually have a product at all!
Almost half of the sales video talks about testimonials instead of showing what it really looks like inside.
Doesn't have an internal online community within the member's area to help you interact better so you will end up getting LOADS of email spams which can get annoying.
Ridiculously long training videos – most of them are at least 40 minutes!
If you want to promote iPAS 2, you need to pay an affiliate fee! (Totally ridiculous because affiliate marketing should be free!)
Lack of check list and written forms of the guide which means that if you ever forget something, you will need to go back to previous videos which are about 40 minutes each JUST to re-check what you have forgotten!
Chris talks about getting unachievable amounts of money which is too big of a claim such as $70,000 a month or $100,000 a month in hopes of getting you to join.
Too many upsells that it will take you really long to get to the main page!
You have no freedom of choice to promote anything you want because iPAS 2 is 100% dependent on Empower Network.
You will be spending MORE money on advertisements which will costs you thousands of dollars!
Jeepers, that's a lot of cons! Better check out my #1 recommended program here instead!
What is iPAS 2?
iPAS 2 is a sales funnel internet marketing course which teaches you how to make money online by getting leads (Fancy name for subscribers) and trying to make them buy a product which gives high return.
Problem?
That particular product with high return is actually a well-known scam in the Internet Marketing industry called Empower Network which I have also reviewed here.
It is not wrong to promote any product and make money out of it but why I despise Empower Network is because it is an MLM pyramid scheme which only aims at draining more money out of you ESPECIALLY newbies who are easily tricked as they are still new to the industry.
Empower Network tricks you into spending more money through its many hidden upsells which is really unethical and I do not advise anyone to join that program as I have seen many of my friends being bullied and being sent threatening letters the moment they want to back out (Really what kind of mindset is that??)
There are many programs that you can promote which are legitimate and ethical instead of Empower Network which I believe should be covered in iPAS 2 instead. (Click here to check out a list of legitimate programs that I have reviewed).
All in all, iPAS 2 can be a great program if you are free to do your own choice of business but since it's only focusing on Empower Network, iPAS 2 is regarded as only but a mere extension tool for a greater evil.
What I don't Like about iPAS 2
Besides the cons that I've laid up, there are certain things implemented by Chris that just gets on my nerves and I thought it would be wise to share it with you guys:
1) iPAS 2 is made especially for Empower Network
Again, just to make it clear – iPAS 2 DOESN'T teach you how to create your own online business.
Instead, it teaches you how to make money online by selling Empower Network and not any other products or services that you desire.
To make matters worse, Empower Network is the HARDEST program to sell because it has been known worldwide as the number one scam so much so that even merchant cards such as AMEX doesn't want to be affiliated with Empower Network anymore.
That's why if you join Empower Network, you will have your own e-Wallet in order to receive your scam money WHICH you will also need to pay!
Imagine YOU needing to pay in order to receive your own money!
I'll let you do the deciding.
 2) Lying about the actual Price
1 thing I HATE when it comes to spending money is people lying about the claims they make.
Chris claimed that with $7, you can access everything inside iPAS 2 but once you get inside, you'll learn to realize that is not the case.
You will be bombarded with hidden offers and there are packages that cost over $4,000!
And don't even get me started on the thousands of dollars you will be spending on advertisement campaigns which is totally bullocks.
So how are you going to find the money to pay for all of that?
Well here's an advice by Chris – make a loan!
Really? Make a loan?
This actually made me stop believing that these people still have a conscience.
 3) Unethical use of your country of origin to lure you
Another sly tactic used by Chris is making you buy the program is the use of country of origin.
To do this, Chris basically used an IP address detection to find out where you are using your computer from and from there, is able to pinpoint not only the country that you live in but the city as well.
As seen from the picture, you can see how my city is placed on Google Maps.
If you're from developed countries like the US, the UK or Canada, it may not have much of an effect on you but if you're from less popular countries like Malaysia, Nigeria, Philippines or Vietnam this can look like a very promising opportunity.
We don't usually have huge online opportunities such as this so when we see that western companies are targeting our cities, we will feel like "Oh, this is an opportunity of a lifetime!"
If you do try and read other iPAS 2 reviews on the internet, you can see many different nationalities being hyped up and ask whether they should join or not.
Personally, it is very sad for me to see innocent people be given false hopes just to be crushed in the end which is why I will never promote iPAS 2 to anyone.
Pricing Strategy
Don't you just hate it when you get bombarded with hidden upsells after you JUST paid for a membership?
iPAS is one of those programs that doesn't come straight when it comes to telling you the actual price so that they can get more money out of you.
Here's a breakdown of how Chris plans his prices…
7-day trial – $7.
One Time Offer (OTO) on traffic generation – $47 (But will become $27 when you try to click away).
iPAS 2 Pro – $144.95
Silver membership – $644.95
Gold membership – $1,644.95
All In Black Package– $4014.95
Paid advertisement costs – at least $500 a month!
Chris mentioned that with $7 dollars, you will have everything you need.
Turns out he lied and the price costs more than 10 times that amount but what ticks me off is that he actually recommended you to take up a loan to pay for all of this.
A LOAN???????
Well that's something to think about.
Tools and Training
iPAS 2 is divided into various membership packages and here's a breakdown of what each of them contains:
1) Pro Package
iPAS2 Success System
Empower Network Viral Blogging System
Empower Network Inner Circle
Ability to Earn (minus merchant and processing fees) $100 + $25/month
iPAS2 Mastery Coaching Course – iPAS PRO level Training
2) Silver Package
Everything from Pro package
Ability to Earn (minus merchant and processing fees) $100 + $25/month AND $500 (one time)
iPAS Mastery Coaching Course – Silver level Training
Live Training Webinars
LIVE Phone Support & Online Chat Support
50% COMMISSIONS on iPAS2 trials, core offers, and upsells
3) Gold package
Everything from Silver and Pro packages
Ability to Earn (minus merchant and processing fees) $100 + $25/month, $500 (one time Costa Rica) AND $1,000 (one time 15K Formula)
iPAS Mastery Coaching Course – Gold level Training
50% COMMISSIONS on iPAS2 trials, core offers, and upsells
4) All in Black Package
Everything from all the other packages plus Empower Network Master's Course
Ability to Earn (minus merchant and processing fees) $100 + $25/month AND $500 (one time Costa Rica) AND $1,000 (one time 15K Formula) AND $3,000 (one time Master's Course)
iPAS Mastery Coaching Course – Black level Training
"Front of line" LIVE Phone Support & Online Chat Support
70% COMMISSIONS on iPAS2 trials, core offers, and upsells
…And here are the tools that you'll be getting within iPAS 2:
Campaign tracking system
Auto responder
Landing page builder
Sales funnel
Does it Have a Great Community?
Yes it does!
It is very rarely that I can agree on whether or not a community is good because I cannot stress enough the importance of having a proper community.
Here' how iPAS 2's Facebook community looks like…
Although there are only 2 posts for December which doesn't make sense since there are over 14,000 members there, I would still say that the community is a great one because they are very interactive and that they do support any members regardless the background.
You might wonder as to why a community is important when it comes to Internet Marketing so here are some points to help you understand better:
You need assurance that you're not alone in your quest to make money on the internet.
Having to know people who are in the same mission as you will motivate you even further.
Not everyone is IT savvy and believe me, you WILL need someone to go to when you're stuck.
You can't just rely on support tickets every time you need help because not only are they not honest, they take really long to reply you.
A community can give you excellent feedback on your new products or ideas.
The Power of an Online Community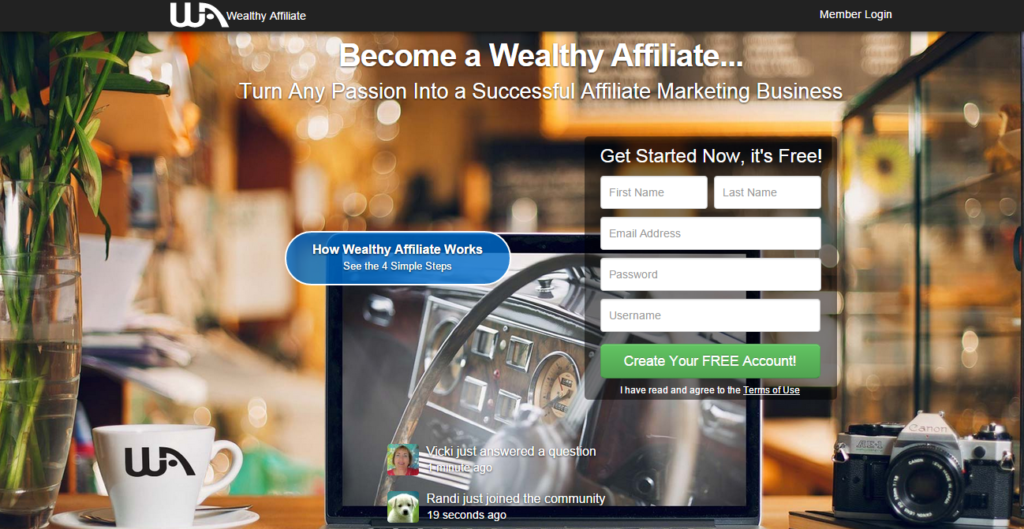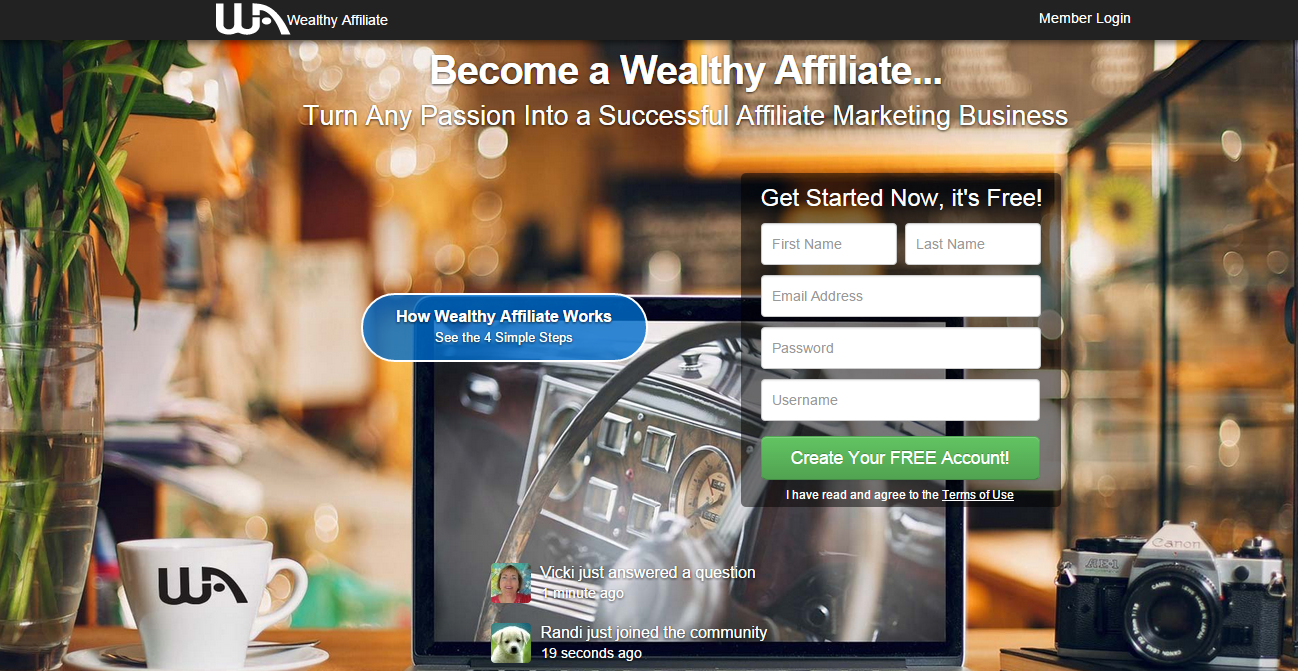 You can judge a program's credibility by the online community that it has.
If a program doesn't allow community interaction, then there is something fishy about it but if a program is based on an online community and has no problems with it, then that proves how powerful that program is.
When you see the amount of interaction within a program, that shows openness as well as the fact that the program has nothing to hide because think about it – how would you feel if the comment section as well as the live chat…isn't very lively?
If you're thinking of starting an online business, there is a program with a powerful community which I would highly recommend you joining and that is called Wealthy Affiliate.
Just like iPAS 2, Wealthy Affiliate is also a program which helps you make money online but instead, it is more focused on teaching you how to build your own website and monetizing it which is a more affordable and rewarding approach.
iPAS 2 has a good community, but only in Facebook because the interaction seems to be lacking in the member's area.
Here's what I mean…
As you can see, none of the members comment on those posts whereas in Facebook, there is plenty on interaction.
You might seem okay with that but why is there not at least 1 person commenting on the iPAS website when there are over 14,000 of its members on Facebook?
This is when a community differs professionally and casually because Facebook is always seen as the casual medium to relax and have casual talk with people, wouldn't you agree?
Especially the fact that once you log into Facebook, you will undoubtedly spend LOADS of your time there without even thinking of work!
However when people gather at the member's area community and communicate there, that means everyone is more focused on working, they focus more on…business.
Take a look at Wealthy Affiliate's online community at their own member's area…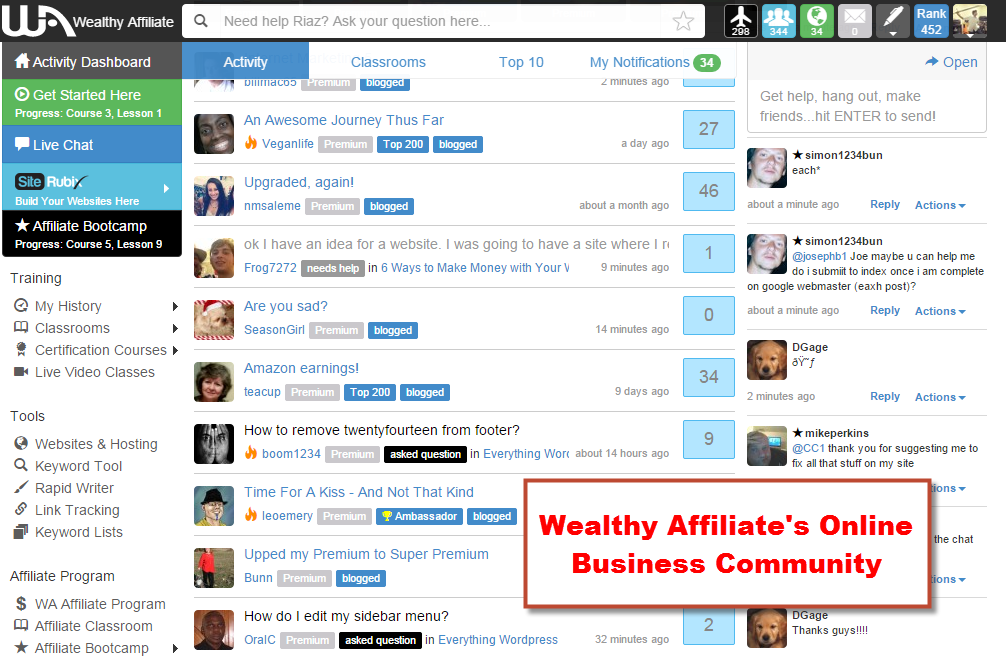 As you can see, everyone is communicating with each other, they comment on everyone else's questions and you can totally see that the questions are more based on work and not something like, "Hey guys, what are you up to today?"
See Wealthy Affiliate's community for yourself with your $0 starter account here.
What I like most about any action is results and based Wealthy Affiliate's lessons, I sometimes like to test out my abilities with a random member and here's one those examples…
As you can see, I managed to make use of what I learned and get my website on the first page of Google although I did lose to Jay (Also a member) who managed to get on first position.
But the main point I wanted to show you is that having a community can boost your potential and results which is essential to any business that you do.
Here's a quick comparison between these two programs to help you see better…
Conclusion
---
Although iPAS is only a tool that promotes Empower Network, I have to admit that you can in fact make money from it.
However because it only promotes Empower Network and not anything else, iPAS undoubtedly hinders it potential to go far which is why it is a SCAM and receives a rating of only 21 out of 100.
If you're interested in starting your own online business instead of promoting Empower Network, I would advise you to check out my #1 recommended program here instead.
Thanks for reading, do share your thought and experience as I'd be happy to hear them out 🙂 .
Sincerely,
Your friend Riaz.
www.MyInternetQuest.com