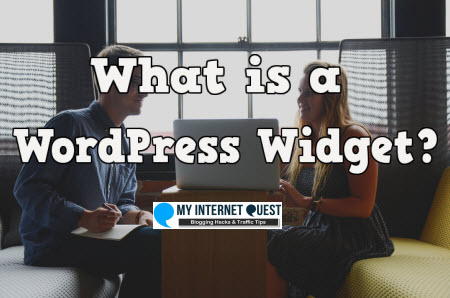 If you're new to WordPresss, widgets are one of the most important things you have to get used to as it is one of the most frequent features that you will using.
The use of widgets has changed over the years, and it's easier more effective to use now compared to a while back.
You can play around with different types of widgets to control how your sidebar looks like such as adding your blog archives there, you email optin form, or even an offer you have to promote in the form of banners.
To understand how widgets work, we first need to look at…
What is a Widget?
Widgets are those things you see on your WordPress sidebar.
Things like "Categories", Facebook boxes or even the "Recent Comments" section are all widgets that you can add to your sidebar.
The WordPress widget is one of the best features there because it allows non-technical users without prior knowledge (Like me and probably you) to fiddle around with your sidebar like a pro.
You don't need to know all those technical codings, PHP or HTML stuff because in WordPress, you only need to drag and drop widgets which is really cool.
Why I say "In WordPress" so many times is because there are a lot of usage of widgets in other programs too like MailChimp and Aweber.
Benefits of using WordPress Widgets
Some people try to delete the use of widgets altogether because they think that it is very complicated to learn and because widgets are those things that appear on your sidebars, you can bet your sweet bippy that their blogs are going to look really plain.
Here's some benefits your website will get if you add in some cool widgets…
– Your website will look chic – Really, having some cool stuff is better than none. Most websites add in those banners, pictures, categories section and that can really increase the time your visitors spend on your website much better than websites that doesn't. Speaking of which…
– You can increase the time visitors spend on your site – When your visitors stay longer on your site, that means that they like what you offer which also means that Google will like you too. When that happens, Google will increase your website's Google rankings as well which is a huge bonus to you because having good rankings in Google search determines how many more people are going to visit your site.
– Free marketing – Did you know that you can add in banner ads through widgets? Many people want to promote their stuff so for that, they collaborate with website owners to have the right of adding their banners on their sites. So why not put your own banners on your own site instead?
How to Manage Your WordPress Widgets?
Now to the main part, controlling your widgets.
It is actually very easy because all you need to do is to drag and drop, I actually made a video of it here…
So to access your widgets, simply heard over to your WordPress dashboard, click on "Appearance", and then "Widgets".
Now you're in the widgets section and everything should be piece of cake for you because all you need to do now, is drag and drop the boxes on your left, to the area on your right.
Once you've dragged, simple head back to your site and refresh to see your new widget and you're done!
If you're wondering as to why some websites have different widgets than the one you have in your own widget library, that's because some of those widgets are acquired elsewhere.
Widgets that come with every WordPress theme should be the ones like "Recent Comments", "Pages", or even "Custom Menu".
However if you want widgets like the "Facebook Like Box" or some cool banner to promote, you have to acquire that elsewhere.
I usually categorize widgets into three…
Ready-made widgets – The widgets that come with your WordPress theme.
Plugin widgets – These types of widgets require you to first install the plugin, such as the Social Media Widget.
Text widgets – These are widgets where you will need to find and add the code in order to get the visuals to appear in your sidebar.
Here's how a code would look like when you add it inside the Text widget…
Basically the Text widget is a medium for you to add in coding stuff so for that, you will first need to acquire that code from somewhere.
For example, if you want the Facebook like box, you will need to secure the code in Facebook first.
And that's all to it about widgets!
How to Remove Widgets on Some Pages?
I get this question a lot and there are not many trainings on this particular question too but after many hours of searching, I found out that the reason there are no training for this is because the solution is really simple!
You only need to head over to the page or blog post that you want the sidebar removed and from there, look at the right-hand side of the screen.
Under "Template", click on "Full-width, no sidebar"
Save that and you're done!
Here's how your page will look like without the sidebar…
As you can see, the content will be quite jumbled up and this is because the space that the sidebar initially took has now been replaced by your content so don't worry about it much because your website is still fine!
You need only to adjust that and you're good to go!
Although this might not be of use to most of us bloggers, some people would like to use this feature for their sales page or landing page so this will come in quite handy if you want to add that feature into your blog.
Become an Online Entrepreneur! –Learn How to Build Your Own Online Business Using WordPress.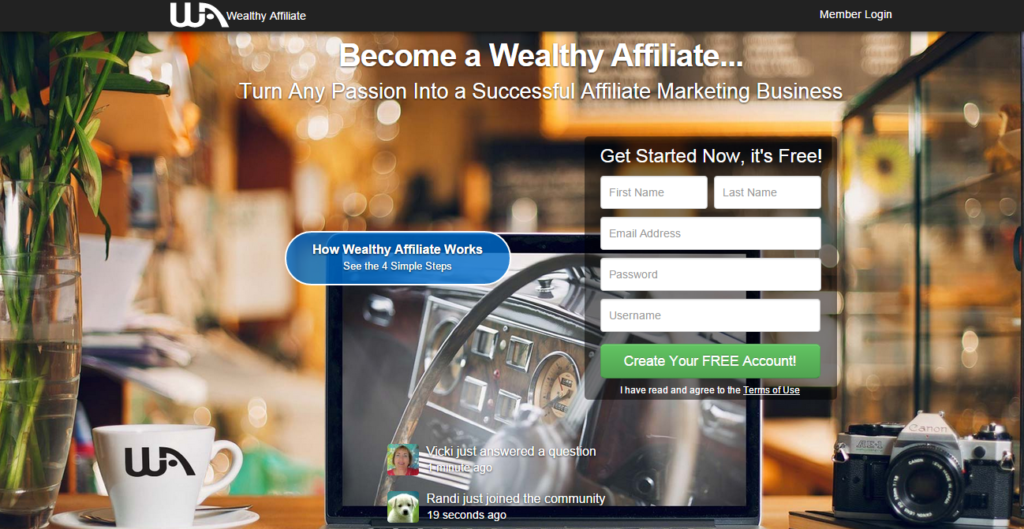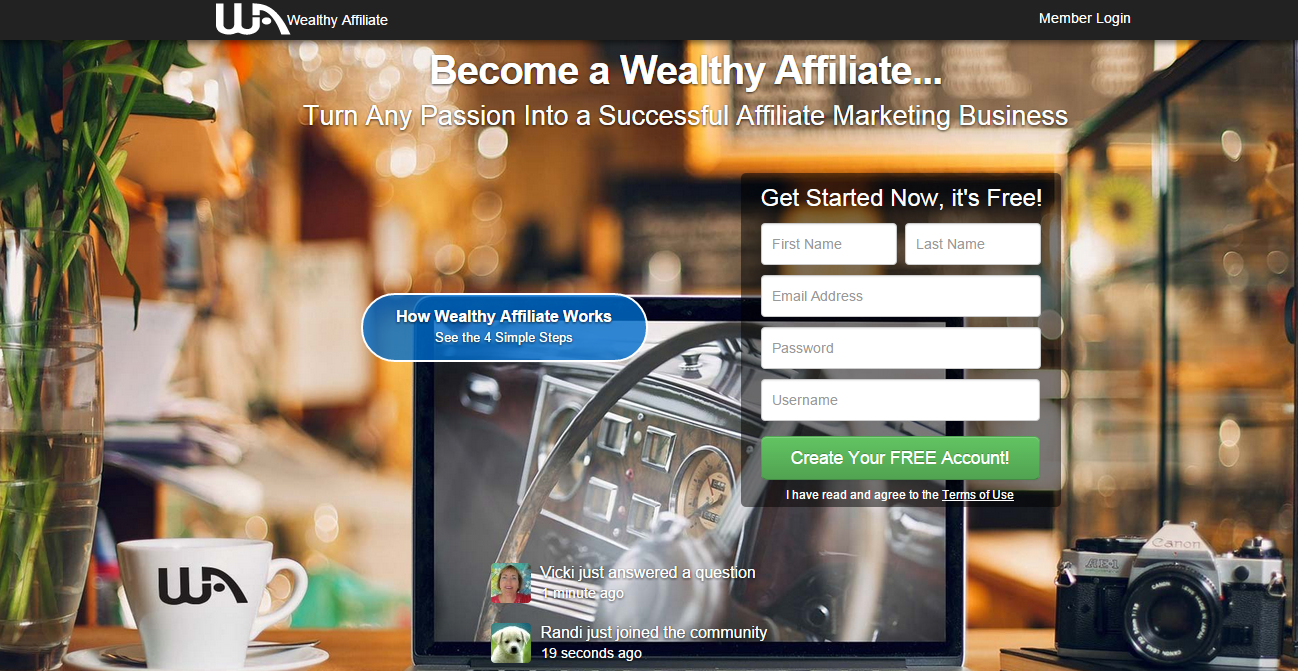 WordPress has changed the way websites are seen today as it is certainly more approachable for beginners than it was several years back.
However, there are still many valuable tricks hidden that not many people know of including the art of monetizing your WordPress website.
Learning widgets is a just one bubble in an ocean of knowledge because at Wealthy Affiliate, you will learn more tips on how to build your website to make it look like a pro, how to get your blog more readers, how to find offers which people can relate to can give you affiliate income in return.
Simply put, Wealthy Affiliate is an Online Business Program which teaches you how to make money out of your website and it is the best thing the internet has ever seen.
I learned how to build this very blog from the owners Kyle and Carson and using that knowledge, I managed to rank my blog on the first page of Google…
Although not all my blog posts are on the first page of Google yet, some of them are and I am slowly making my way to the top and now, I'm using my knowledge to help others build their websites and make money online as well.
It's a way for me to give back to the community and guide them as how I was guided.
Wealthy Affiliate specializes in WordPress, they even have their webhosting platform specializing in that which can save you a ton of money which so if you are already using WordPress, you're halfway there!
Give Wealthy Affiliate a try, it will change the way you look at websites.

Conclusion
---
Widgets are awesome, you can add almost anything you want on your WordPress sidebar with it.
However, they still can be a bit tricky to understand especially when it comes to connecting to social media like in the case of getting that "Facebook Like Box" but don't worry much about that because after some time of using, you will get used to it and know what to expect like you're destined to do so!
If you're interested in learning more about building a WordPress website for beginners, check out my #1 recommended program here.
Thanks for reading, don't be afraid to share your thoughts below as I'll be more than happy to reply 🙂