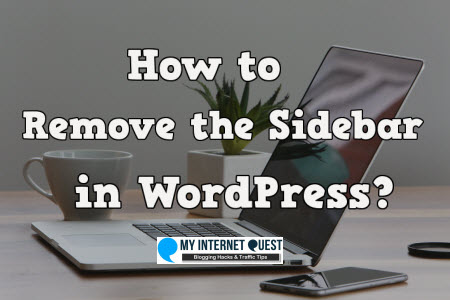 Sidebars are great at driving your readers to other parts of your blog or even externally, but what if you want to promote them to your offer?
An offer page or a sales page is the main thing that you are trying to lead your readers to so when they are there, you might want to switch off your sidebar to avoid distractions.
There are many conflicting ways on how to remove your sidebar but actually, it is very easy to do as you need only a single click on your editor and you're done!
So what is a Sidebar and What Does it Have to do With Widgets?
Some people ask me "How do I remove my sidebar" whereas some other ask "How do I remove my widgets" so to avoid confusion, I'm going to touch a little on that beforehand.
A sidebar is that thing you see on your right hand side or left hand side of your website.
Widgets on the other hand, are those little things that make up your sidebar.
If you look closely at your side, you may notice something like "Archives", "Categories", or even "Recent Comments" and these are all widgets which make up the whole sidebar, simple as that.
So now you know that when people want to remove their widgets, they basically refer to removing their sidebar or vice versa.
If you're new to WordPress, well widgets are a crucial feature in your blog so the next question which will come to mind would usually be…
Why Would Anyone Want to Remove Their Sidebars?
Almost every blog makes full use of their sidebar for purposes like free marketing or simply to make their blogs look more interesting.
Not many can imagine the reason as to why anyone would want to remove their sidebar because it is there for a reason.
However, if you look at it from a different point of view, there is actually a blessing in disguise for that which are…
Readers will focus more on what you are offering – Sometimes not having that sidebar around can be really handy in getting more focus from your readers. The reason why blog posts are successful with that widget sidebar is because those posts are not meant to promote offers as they are instead meant for driving traffic. Having readers to focus more on your content can go a long way when you're promoting a product. So what happens when readers focus more on your content? …
Google will love you – When your readers focus more on your website, Google will also tend to rank your website a bit higher because it will see that your site is providing something of value. This will greatly enhance your website's SEO and will really help in getting you better rankings within Google search.
Emphasize on an offer – Almost all blogs have a sidebar, no? This is all good in driving traffic and redirecting them to other parts of your blog but eventually, you will want redirect your readers to an offer you are trying to promote. That offer (Or review) will be the main thing you are wanting your readers to buy so for that, you will definitely want that page to be in full page, without the sidebars to distract them.
How to Remove the Sidebar in WordPress?
There are actually a few ways on how to remove that sidebar from your WordPress site.
Many people argue that their way is 'better' or 'easier' which can be a headache at times so instead, I'll show you how to hide your sidebar on one page so that you can always bring it back whenever you want to without installing any plugins whatsoever.
Some people do not want to completely remove their sidebar because you may never know when you might need to use it, right?
So for that, there is actually a way for you to hide your WordPress sidebar without removing it and you can do it for specific pages too – All with a click on a button without installing anything.
First, head over the WordPress visual editor for that specific page or post that you want the sidebar removed.
And one you're on the page, look on the right side where you will see the "Template" dropdown.
From there, click on "Full-width, no sidebar".
It is important to note that this depends on the WordPress theme that you are using because on your website, you might see something else such as "Sales Page" or "Squeeze page".
Once you clicked on that template, click on save and you're done!
Your content may be jumbled up a bit because since the sidebar is not there anymore, all those content need to take up that extra space but it's not much of a biggie as you can always adjust it whenever you want.
There you have it, sidebar removed!
This feature is great if you want to promote an offer that you are trying to promote on your blog as it separates your sales page with the other blog posts.
Since there will be no sidebar and widgets to distract your readers, they will be more likely to read through what you are trying to promote as that page is already different from the rest.
Where do I Learn More About WordPress?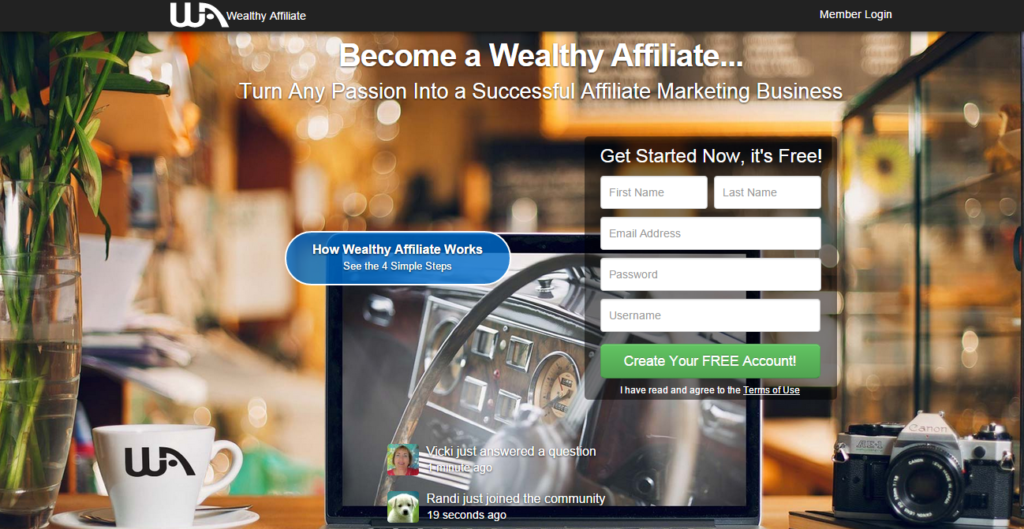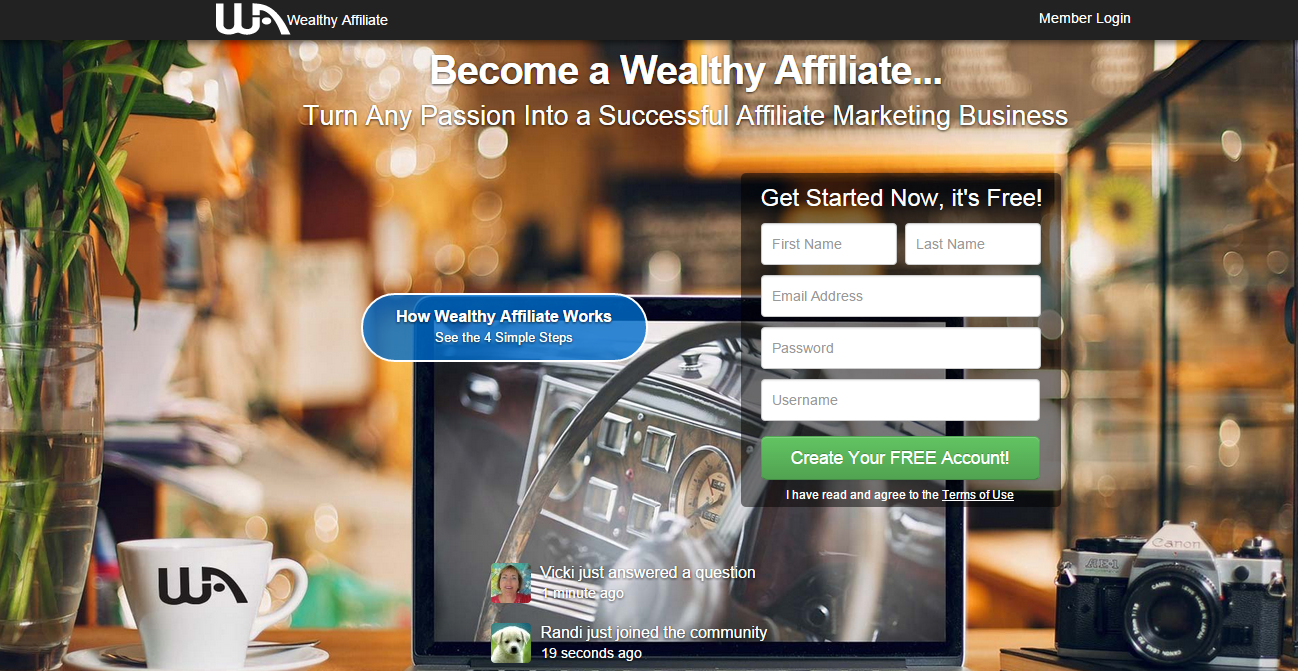 WordPress is actually usable by anyone without having to know any prior knowledge and through Wealthy Affiliate, you'll be guided on how to do that.
Wealthy Affiliate is an Online Business course which teaches anyone how to build a WordPress website out of any passion you may have and monetizing it.
Although it's an educational course, you'll get free access to its tools and the community itself is such a great boost because everyone shares great tips from time to time.
I'm a member there myself and I've created some training for the community there as well.
One of the biggest barriers to entry of making a website is the expensive marketing ads and long learning curve.
At Wealthy Affiliate, learning is a breeze as you won't have to learn coding to build your WordPress website because everything from webhosting to technicalities are handled by them.
In terms of marketing, we don't really use them because they are expensive and not everyone can afford them.
Instead, we do this…
Getting your website on the first page of Google! (That's mine by the way)
The art of getting your website on the first page is the main marketing thing that you'll learn there as well and it works even better than traditional ad campaigns because people trust websites on Google more, especially those that are on the first page.
You can judge a successful website if you can find it on the first page of Google because getting it up the on the first place is no small feat – You have to beat thousands of competitors!
Although not all my blog posts are on the first page of Google, I am slowly getting there and I just need to add in more effort.
I've written a full review on Wealthy Affiliate here.
Conclusion
---
The sidebar is great in directing your readers to other parts of your blog but they don't always work well on all occasions.
For your main offer, you want your readers to focus more so that they will be more attracted to purchase what you are offering so as long as you make your offer compelling enough, you are going to get more conversions than you initially had with that distracting sidebar around!
If you're interested in learning more about Building WordPress websites, check out my #1 recommended program here.
Thanks for reading, do share your thoughts below as I'll be more than happy to reply.