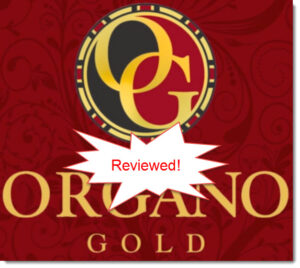 Business name: Organo Gold
Website: Organogold.com
Type of business: MLM
Price: $49.95 – $1245
Owner: Bernardo Chua (Founder) and Shane Morand (Co-founder)
My rating:  4 out of 100 (Pyramid SCAM)
I came across Organo Gold when my friend started to talk about it non-stop last year.
I knew at that moment that it's another typical MLM scam that he wanted to promote but I kept quiet and ignored him as I didn't want to bring him down.
After a while, more and more people started talking about Organo Gold and were trying to push me into buying their coffee which I didn't need as I already have a coffee machine at home and plus, I like to drink my coffee fresh from the beans after grinding… NOT those instant ones.
When a close friend of mine joined and started to get headaches and diarrhea from drinking the coffee, I took matters into my own hand and joined Organo Gold to find out their real story.
What I found was shocking and I wrote all of my findings within this review so do continue reading if you'd like to know my full Organo Gold review and what this program entails…
Pros and Cons
Pros
The coffee tasted okay, but definitely not as mind-blowing as they say.
Their products are visually appealing.
Cons
Their coffee contains Ganoderma Lucidem which can cause blood thinning.
Massive amounts of complaints everywhere.
Not BBB accredited.
You need to buy the coffee yourself for testers. You ARE the main customer.
Most of the sellers are very rude.
Contains a lot of controversies.
Yikes! Those are a lot of cons! Better check out my #1 recommended program here instead.
What is Organo Gold About?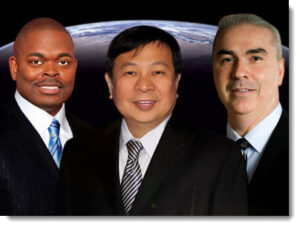 Organo Gold is a Multi-Level Marketing (MLM) company founded by Bernardo Chua and Shane Morand back with Holton Buggs as the Vice President of Sales back in 2008.
All MLM companies have a product as a medium to attract people into buying and as for Organo Gold, they sell coffee with network marketing intentions behind it.
To make their coffee unique, they use a mushroom called Ganoderma Lucidum which apparently also causes adverse effects to those with low immune system which I will explain further later on.
Their brand name is actually spelled as OrGano whereby "Or" means gold in French and "Gano" refers to the mushroom they use in their coffee called Ganoderma Lucidem.
What is the Compensation Plan Like?
MLM companies always have many levels of compensation plan Organo Gold included. There are 7 ways of earning money through this scheme and those are…
Method #1 – Retailing
Since coffee is their product, you can choose to sell it to others as retail and mark it up by at least 50%.
Method #2 – Fast Track Bonus
For this method, you earn money when your downline recruits someone. The amount you earn is a bit complicated though, as it depends on the package they chose…
Bronze Pack £125 Fast Start £12 (150 CV)
Silver Pack £320 Fast Start £55 (400 CV)
Gold Pack £1000 Fast Start £100 (875 CV)
Method #3 – Dual team Commissions (Also known as Binary commissions)
This method is the most profiting method of all as it lets you earn weekly.
Of course you would need your own referrals as they are your main source of income but how this works is by recruiting one distributor on your left team and one on your right.
Confused about what teams am I talking about? Here's something to help you get a clearer picture…
You see, naturally you are always at the top of your team but when you start hiring, your referrals will be places like in a pyramid scheme like in the picture above.
So every week, the system will check your organization and pay you according to how many down lines you have.
Method #4 – Unilevel commission
Once you have some downlines, you will start to get recurring commissions as they pay for their reorders and this is what this method is all about.
Method #5 – Matching Bonus
The matching bonus is still under the unilevel commission part, just that it's for members you've personally sponsored, and up to three generations deep on their down lines.
Method #6 – Generational Leadership Bonus
I hope you're not confused yet because this part is starting to get confusing for a lot of people.
There are a lot of levels in MLM and Organo Gold has 9 of them and they put in fancy jewelry names too to make it sound catchy…
Representative
Marketing Associate
Supervisor
Consultant
Sapphire consultant
Ruby consultant
Emerald consultant
Diamond consultant
Blue diamond consultant
Black diamond consultant
Crown consultant
Crown ambassador consultant
So when you first join Organo Gold, you will start off as a Marketing Associate which is like your first level.
Only as you recruit more people will your level increase and you get the rest of the catchy titles and the reason they did this organizational hierarchy is to motivate people into working harder.
So coming back to the Generational Leadership bonus, this sort of bonus will only start to kick-in once you reach the Sapphire Consultant level which is level 4.
It's automatic and you will get commissions if your down lines are of Sapphire levels as well.
Method #7 – Global Bonus Pool
This part is pretty interesting, you get money from Organo Gold's overall unilevel profits.
The Global Pool is split between membership ranks as follows…
Ruby – 32%
Emerald – 24%
Diamond – 15%
Blue Diamond – 10%
Black Diamond and above – 10%
The catch? It's calculated based on how much you contributed to the company's global unilevel sales so the more you sell, the more you get.
Organo Gold Membership Ladder
Every MLM company has levels – You start out as a beginner (Level 1) and as you make sales and generate more money for the company you're in, you'll bound to go up the ranks.
The names are always pretty catchy like "Diamond" or things like that and Organo Gold is no stranger to this as they have 12 levels altogether starting from…
Level 1 – Representative
This is practically you when you first join in Organo Gold as someone's down line.
Level 2 – Marketing Associate
To go up this rank, you need to either make 200 sales or alternatively, makes 50 sales while securing 2 down lines under one month.
Level 3 – Supervisor
For this, you need to make either 500 sales or alternatively, 50 sales with 3 new down lines under a month.
Level 4 – Consultant
You need to make either 1,000 sales (Damn, that's a lot) or alternatively, 100 sales while securing 5 new down lines AND make them get their own down lines each. All under a month of course. Think you can do it?
Level 5 – Sapphire Consultant
Starting from this level, it's going to be a tad complicated as you'll need to fulfill all the following criteria…
Make 100 sales a month
Generate team volume of 14,000 a month from their unilevel team (personally sponsored down line) with no more than 40% of this coming from any one lineage leg.
Get 4 down lines who have achieved Consultant status.
Level 6 – Ruby Consultant
That's a lot of pressure already just to get to one level, here's how you can get to the next one…
Make at least 200 sales a month.
Generate team volume of 40,000 a month from their unilevel team with no more than 40% of this coming from any one lineage leg.
Get 6 down lines who have achieved Consultant status.
Level 7 – Emerald Consultant
It's not over yet, to get to this level you need to up your game even more…
Make at least 200 sales a month.
Generate team volume of 80,000 a month from their unilevel team no more than 40% of this coming from any one lineage leg.
Get 8 down lines who have achieved Consultant status.
Level 8 – Diamond Consultant
Getting to this eight level will surely blow you away, you won't believe how ridiculous the sales conditions are…
Make at least 200 sales a month.
Generate team volume of 200,000 a month from their unilevel team with no more than 40% of this coming from any one lineage leg.
Get 10 down lines who have achieved Consultant status.
Level 9 – Blue Diamond Consultant
As if the 'Diamond' name isn't powerful enough, they decided to add the colour blue to show dominance, here are the critera for achieving this particular level…
Make at least 200 sales a month.
Generate team volume of 500,000 a month from their unilevel team with no more than 30% of this coming from any one lineage leg.
Get 10 down lines who have achieved Consultant status.
Make 100,000 group sales from your teams.
Level 10 – Black Diamond
I don't know if you still feel motivated at this point or scared but to qualify for this level, you need to…
Make at least 200 sales a month.
Generate team volume of 1,000,000 (Yes, that's one million!) a month from their unilevel team with no more than 30% of this coming from any one lineage leg.
Get 10 down lines who have achieved Consultant status.
Make 200,000 group sales from your teams.
Level 11 – Crown Diamond
This is only one more level after this one so please bear with me. As usual, the criteria for this particular level includes…
Make at least 200 sales a month.
Generate team volume of 2,000,000 a month from their unilevel team with no more than 30% of this coming from any one lineage leg.
Get 10 down lines who have achieved Consultant status.
Make 400,000 group sales from your teams.
Level 12 – Crown Ambassador
The top-most level you can ever achieve in this pyramid game looks pretty impossible to achieve though as the criteria includes…
Make at least 200 sales a month.
Generate team volume of 5,000,000 (Yes, that's five million you're making for Organo Gold!) a month from their unilevel team with no more than 30% of this coming from any one lineage leg.
Get 10 down lines who have achieved Consultant status.
Make 1,000,000 group sales from your teams.
Red Flags
Red Flag #1 – Massive complaints everywhere.
If you Google out Organo Gold articles anywhere, you will notice that there are plenty of bad remarks about this particular pyramid scheme everywhere… Even from the members themselves.
Here are some complaints I picked up from a few websites for you to ponder on…
MLM is not an easy thing to do and as you can see, many people are struggling to get by, even the members.
With Coffee being sold somewhere between $20 – $30 a box, it is definitely very hard to sell since you can get better coffee elsewhere for a cheaper price.
Some people find it hard to believe that Organo Gold is a scam but with that many complaints being made all over the web, wouldn't you feel otherwise?
Red Flag #2 – Not BBB accredited.
Doesn't it bother you that a company as established as Organo Gold isn't even listed in the Better Business Bureau (BBB)?
For those of you who don't know BBB, it's an organization that helps protect consumers by giving legitimacy rating to companies.
This means that how companies are rated depends on how consumers like them – If many people send complaints regarding that particular company, BBB will rate them bad and this will affect the image of that particular company.
According to research, about 79% of consumers say that they would likely contact BBB for a company's legitimacy – That's how much trust the people have in them.
Organo Gold initially had an A- rate when it first started back in 2008 but over the years as the company downgrades and complaints started pouring in, BBB took back that accreditation, leaving Organo Gold with bad mark.
According to CBS News, Organo Gold had over 55 complaints in early 2014 alone. Imagine how many complaints they have accumulated until today when it's almost 2016 already.
I've seen several companies rated F in BBB but Organo Gold didn't even pass F, that's how messed up they are.
Red Flag #3 – A lot of controversies and bad reviews
Besides the normal every day complaints, there are people who went to great lengths to expose this pyramid scheme by sending reviews on websites…
Ripoff Report is where consumers share their bad experiences with scams in hopes exposing them for good and warning others so that they might not fall in the same trap as they did.
Having Organo Gold in Ripoff Report is bad for their reputation and if you go to the website, you'd be surprised to check out how these MLM people tries to back their beloved company up by swearing and cursing.
CBS News is a news site so naturally when things come out in news, we just know that it's a HUGE matter that people nationwide if not globally would take notice of.
According to the news, Organo Gold wanted to join a Direct Selling Association (DSA) but was rejected as they have too many complaints especially on the fact that many of the distributors were told that they can earn unrealistic income potential before joining in.
The DSA is an independent association which regulates professional and established Multi-Level Marketing companies to make sure that they are doing it professionally and ethically to protect their interests.
Big Shots in the MLM world like Herbalife and Amway are all in DSA, so why isn't Organo Gold accepted? Go figure.
Guyana is a tropical country situated in South America and believe it or not, Organo Gold even managed to stir up trouble there!
In hopes of expanding their territories worldwide, Organo Gold is quickly reaching out to different countries and one of them is Guyana.
The Guyanese body did not approve Organo Gold to open up their operations within their country so long story short, here are some of the controversies that arose…
Organo Gold has been tricking the local Guyanese into joining their MLM as an "Investment opportunity" when they are clearly an MLM company.
They decided to go on and continue their operations even when they know that the government did not approve their business to be run within the country.
Since Organo Gold is not registered, they are also avoiding taxes as business are still operating.
A lawsuit was filed by a doctor to the founders of Organo Gold when he found out that the products did not contain the same ingredients as mentioned by the company.
Believe or not, Guyana isn't the only country which did not approve of Organo Gold – Jamaica and Trinidad also did not agree on registering the company.
Red Flag #4 – Their coffee has a high risk of being hazardous to health.
This is another huge topic that makes everyone really skeptical to even try that unique coffee of theirs – Is Organo Gold Healthy?
On the contrary.
The coffee used in Organo Gold contains a peculiar mushroom called the Ganoderma Lucidum which has dangerous blood-thinning properties.
It is also known as Reishi mushroom or Ling Zhi (Ganoderma is the scientific name) and some of the locals in China even call it mushroom of immortality (Have to admit, that's a pretty cool name) as it contains beta-glucans which are complex sugars that can help prevent the growth of cancer cells.
Organo Gold wanted to see this as a plus point to make their coffee the most unique in the world but they did not take into account the fact that the mushroom can also cause toxicity in some cells which in simpler words means that it's totally not safe to consume.
According to the Memorial Sloan Kettering Cancer Center, Ganoda Lucidum health concerns include…
Blood thinning properties which can increase the risk of bleeding, especially if you have low platelets.
Skin allergies due to the spores of the mushroom extract.
Lowering of blood pressure which may cause you dizziness and nausea.
Diarrhea, dryness of the mouth, throat and nose.
The use of this particular mushroom on the coffees of Organo Gold has sparked worldwide outrage, controversies and even a few lawsuits such as in the case of Marlin Johnson here.
In this case, Marlin was suing Organo Gold after he fell sick as he found out from his doctor that his hemoglobin dropped alarmingly low after the gastric bypass surgery that he underwent.
And Marlin wasn't the only one affected by this, there are many others having health problems too…
Bell's palsy is a condition where your nerve is impaired causing your face muscles to be paralyzed and this is pretty serious.
These complaints are only the tip of the iceberg, there are tons of people inflicted with various kinds of health dangers all over the internet, you need only to look… starting from Organo Gold.
Although the mushroom has some pretty good cancer prevention benefits, it comes with a lot of side effects and it is definitely something to think about in the long-run.
There are of course many people who are okay with drinking Ganoderma Lucidem-infused coffee but not everyone is born with strong immune system and with that many reports of people getting adverse effects when consuming the coffee, would you risk drinking it too?
Red Flag #5 – Members are Bullies
I've been in several MLM companies in Malaysia in my early days – Herbalife, Score A, Amway and One Community Worldwide to name a few and one thing these MLM companies all share in common is the bullying tactic being taught to the members.
MLM is a psychology game because since it involves direct selling, everyone is taught guerilla sales techniques which I absolutely despise – Never let a prospect walk away with peace, never let them say no, learn how to twist words, never let a prospect room to talk away his doubt.
I work in sales before and there is a fine line between ethical and unethical but in MLM, you are trained to sell to families which I absolutely disagree unless they offer first.
Want to know how Organo Gold members react when consumers are unhappy? Read away…
If you've been involved in the pyramid scheme before, you will know that there are plenty of people with corrupted mindset such as them.
Do I Recommend Organo Gold?
Absolutely not.
Organo Gold is just like any other MLM schemes, they use a pyramid system and have a catalyst to shield their MLM intentions and in this case, coffee.
Like any other pyramid schemes, the down line (You) is the one that will be losing money the most as you are basically their main customer because by joining, you are actually paying for those coffees yourself like or not.
The company doesn't even give you their products to give away as testers just like other typical MLM companies I've come across such as One Community Wordwide so you will need to buy from them yourself and every month you will need to do an auto-lock whereby you will always be spending more and more on coffee alone.
When you first joined the program, everyone will have their own websites to market their coffee online and these websites all look the same as the main Organo Gold website.
The only difference? Your name and link.
This is definitely not enough if you want to expand your business because in the end, you will have to go out and personally meet people instead because the website they gave you isn't going to market itself.
There are NO trainings on how to operate it, SEO is totally out since all the members have a duplicated website, and you wouldn't know how to create quality content yourself to make it unique unless you already have a basic knowledge of Online Marketing.
If you wouldn't want a business solely on meeting people alone, there is a program I can recommend you to check out called Wealthy Affiliate which can help expand your business even further.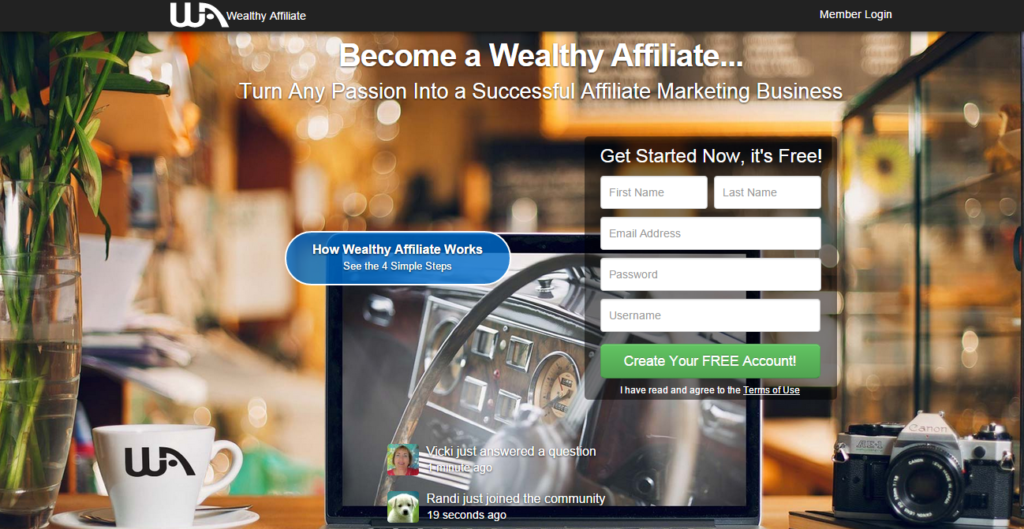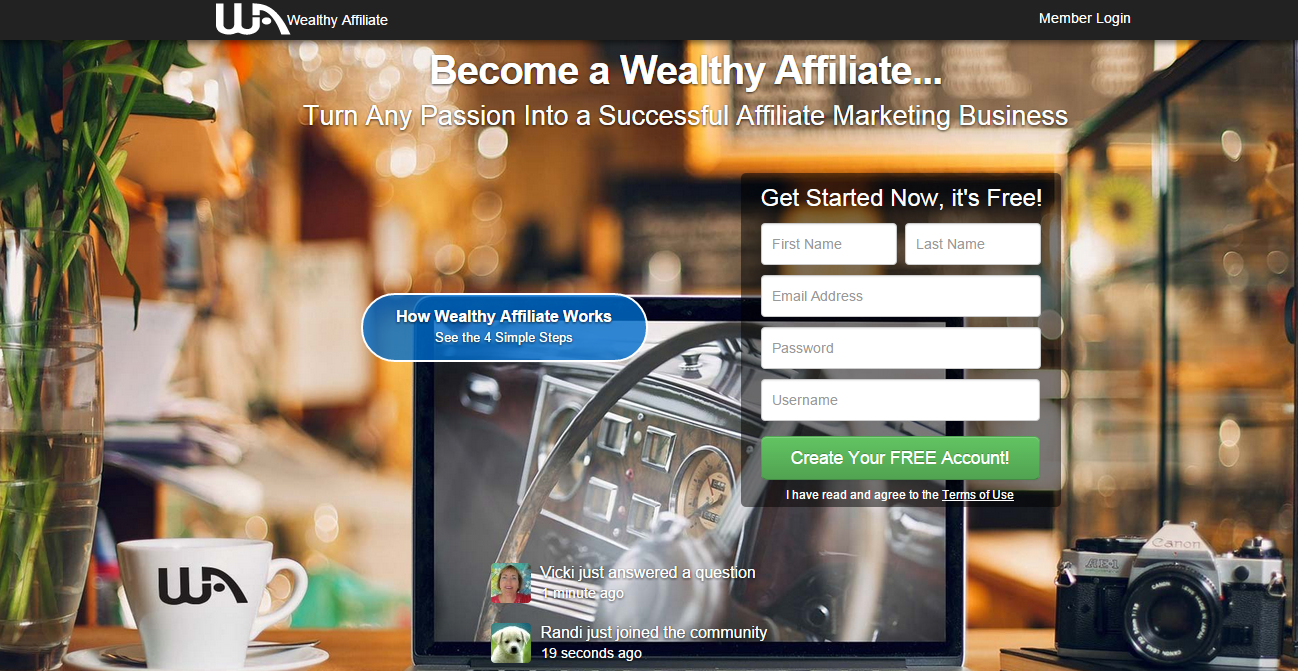 Wealthy Affiliate is an Online Business platform which provides you with everything you need to have a full-fledged Online Business – They give you proper training, they provide you with high speed web hosting, top notch website builder, tools and a great and friendly community with people who are sharing the same vision as you.
Since I started my website, most of my pages end up looking like this…
It appeared on the first page of Google and that is how an Online Business should look like because when your site is up there, it will remain there forever and you will get endless clicks even when you're not working on it.
You are practically doing Affiliate Marketing with your Organo Gold website as it is since you sell other people's product in exchange for commission and compared to my top ranked program, the feature comparison between these two programs look something like this…
Conclusion
---
Every MLM is only a system – It's the people inside that controls whether or not it's a good opportunity to join.
However with so many complaints being made everywhere on the internet, with so many controversies brewing up that it even came out in news in different countries, the rude members who bully the weak, as well as the health dangers that their coffee product might bring to people, Organo Gold is definitely a SCAM and receives my rating of only 4 out of 100.
If you would like to find a better business opportunity online away from any pyramid schemes, check out my #1 recommended program here.
Phew, that is over 3,900 words! Thanks for reading my review thus far and if you have any feedback at all that you'd like to share, do drop them down below and I'll be more than happy to reply.
Together we expose scams.