Did you know that there is over 1.1 billion websites up and running on the web already?
Having a website is crucial not just for success, but also because it has become a trend so much so that people 'expect' businesses to have one.
No matter how great you do business in real life, if you don't have a website, some people will look down on your capabilities.
So to avoid from the case of people saying "If the grocery store down by the road has a website, why can't you!" I am going to let you in on some cool ways to build a quality website so do continue reading if you are interested in finding out more.
Is a Website Really Important?
Yes, it is!
For those who don't know what a website is, it is actually a page that you can see on the internet, very much like what you're seeing right now.
Websites are important because they can benefit you in many ways possible such as…
Credibility – Building a website takes effort and not everyone wants to spend time learning how to build and maintain one, especially when your business is already making you money offline.
Fulfilling expectations – A business without a website often strikes internet users as "Not successful" mainly because we live in an era where people don't just "like" it when a company has a website, they actually expect those.
Second income stream – With a website, you give ease to the people who want to buy what you have to offer hence a second revenue source. Pretty cool right?
Larger target audience – Having an offline business is great, but your market is restricted only to the locals. Having a website on the other hand, gives you a wider market of almost everyone all over the world who uses internet!
Customer service – You want to let your customers know that you are with them every step of the way and should they have any problem, they can reach you online.
Things You Need to Know About Building Your Own Website
Before we get to the good part, there are a few things you should know of regarding websites.
Not all websites are the same, it depends on which platform do you use.
Personally, there are 2 website platforms (Better known as CMS) which I truly trust which are WordPress and Joomla.
I much prefer WordPress not only because I have been using it for a long while, but also because of its…
Ease of use –A website should be so easy to use that no prior knowledge is needed and anyone can start one with a click of a button (Okay, with several clicks to be exact 😉 )
Website speed – Did you know that people often leave a website if the loading takes more than 5 seconds?
SEO-friendly – Having a website that is visible within Google search is important for organic traffic (Fancy name for website visitors) to bring you business.
Security – A website is your business and often time, you will be spending time updating it so having to lose all those data can be very heartbreaking and we wouldn't want that, would we?
Visual-friendly – Humans are more attracted to visuals. It more interesting to read what you have to offer when pictures are there as it helps in getting readers to understand better.
How to Build a Website – A Medium to Leverage WordPress.
The best Content Management System (CMS) that almost every Internet Marketer uses is WordPress but to make all that hassle even MORE simpler, we are going to use a medium called Site Rubix.
This is because installing WordPress takes effort such as finding a web host, buying a domain and linking it so by using Site Rubix, you will have all those difficulties of setting up WordPress removed which will save you LOADS of time.
Here's a video on how to set up your website for free within 30 seconds…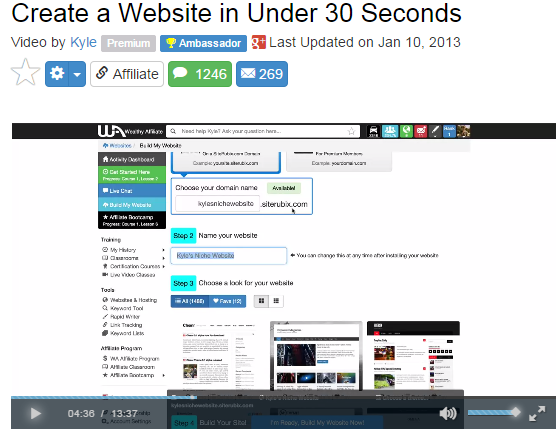 Have a go at a domain for your business here…
Finishing touch – Removing your subdomain extension "something.siterubix.com" into JUST a ".com"
Like any other free website providers, you will have a subdomain which would not look nice on your website.
Just to make sure that we are on the same page, a domain is actually the website name like "Ilovepizza.com" or "iphonereviews.com" whereas a subdomain is an extension of that, which would mean that it would look something like "Ilovepizza.Siterubix.com" or "Iphonereviews.siterubix.com"
So how do you remove the subdomain?
By buying an independent ".com" domain provider of course!
There are 2 huge domain providers which are reliable and those are Namecheap and Go Daddy.
However, I much more prefer Namecheap because it is clean of upsells as opposed to Go Daddy.
The process might be a bit scary for most people so don't worry because here's a video on how to transfer your new ".com" domain and replace that annoying ".siterubix" extension.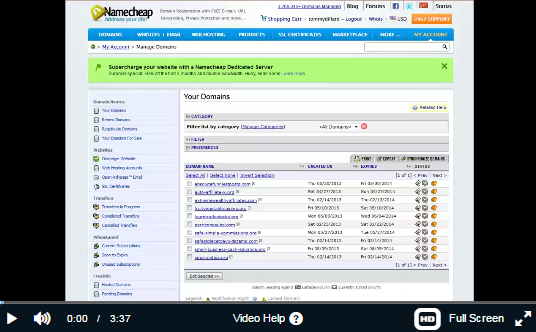 And voilà! You have an awesome website for your business!
This is a great way for anyone to build a high-performing website without paying the unnecessary expensive cost that people pay hundreds for a month and I hope you find this helpful.
Become an Online Entrepreneur! –Join an Online Business Community.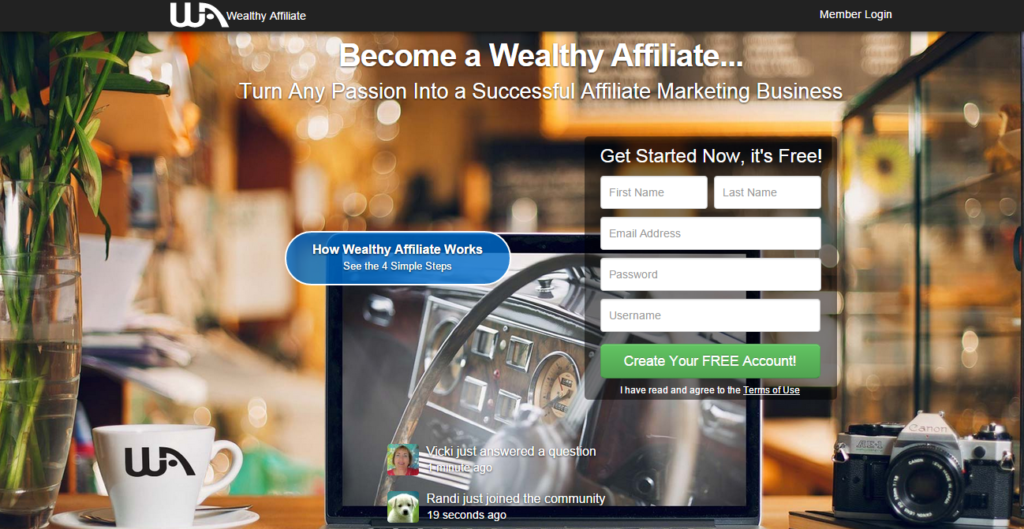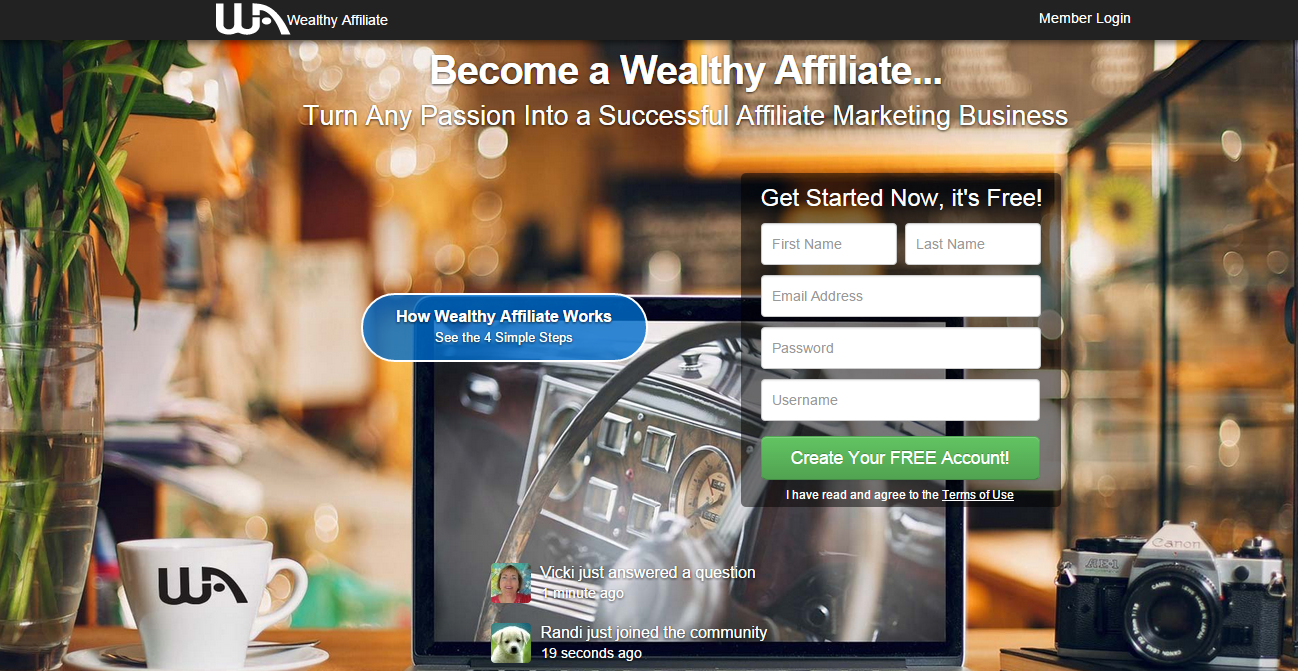 Building a website by yourself can be scary at times so because of that, successful entrepreneurs tend to stick together and share loads of awesome information to help everyone out.
And the best online business community for that, is Wealthy Affiliate.
Sure you have an awesome community, but did you know that Wealthy Affiliate also has an ever-updating online classroom?
Not only will you learn how to boost your website's performance, you will also learn how to monetize your website even further by tweaking your site in a way so that Google will notice you.
Take a look at this…
As you can see, one of my websites ranked on the first page of Google (Still so psyched!) and by learning how to do this, you will earn tons of traffic (Another word for website visitors) organically.
I have been a member there for close to a year and have helped many people succeed online so do create your $0 starter account here and let me help you out too!
Once your website and its posts are on the first page of Google, it will stay there for a very long time and that is already a great source of potential income.
Conclusion
---
Building websites is actually easy, what's hard is the content-filling part.
Sure, it won't grow big initially but as long as you put in effort to maintain your site, keep updating some awesome content, and learn how boost your SEO, your website is going to be making you more money than your offline business does!
For more information on building a website for business, check out my #1 recommended program here.
Don't be afraid to share your thoughts as I'll be more than happy to reply.