If you're wondering on how to boost your site's SEO but have no idea how, you must have thought of paying people to do it for you.
And who better do it for you than SEO firms?
They spent their whole lives doing SEO for other people so you can always go to them if you need some boostings for your website.
To know whether SEO firms are worth it or not, we need to look at the overview as although it may be good for you, there are factors that may not match your criterias after all.
To make sure that we're on the same page, let's take a look at…
What is an SEO firm?
An SEO firm is a company that does all your SEO tweaking for your website in order to boost it further to get high Google rankings.
They are equipped with the right knowledge and tools to deliver the best SEO services applicable to each unique business.
Sure anyone can have a website, it is really easy to build, but not anyone can get it on the first page of Google.
And THAT is when you need to do SEO but not many people know of it nor do they want to spend some time to learn because it sounds all too complicated (It's really not all that complicated once you get the hang of it 😉 ).
SEO Companies understand the importance for your site to be on top of the search engine so their SEO services offered will usually include link building programs, targeted local search marketing, search-friendly web design, pay-per-click (PPC) advertising campaigns, social media optimization, blog optimization, and mobile marketing optimization.
It is actually easy to see if that SEO firm is successful or not – just look at your website rankings in Google, is it on the first page?
If you know that they have helped many websites get on first page, then you're good to go!
Are SEO Companies Worth it?
If you have no concerns about money, then yes they are worth it.
But if you are tight on budget, I would not advice you to look for an SEO firm because they charge stupendously high.
According to a study made by MOZ, SEO firms charge on average around $76-$200 per hour.
And that's just a one hour consultation, don't even get me started the auditing and optimizing costs, because one month you could be spending about a thousand dollars easily.
However if you're interested in hiring an SEO firm, here are some benefits to impress you:
Boost your company's online sales as your website will be getting more traffic.
SEO firms have years of expertise that could save you a lot of time.
They have all the professional tools which you can leverage instead of buying them yourself.
They can provide accurate reports on your website's performance.
They get your website on the first page of Google!
What Do You Need to Look For When Searching For an SEO Firm?
Although SEO firms have good intentions, Scammers are a lot in this world so we need to be wary on where we tread.
Besides looking for the affordable price, there are several things you might want to look for when searching for the right SEO firm:
Make sure they are using ethical white hat methods – Some SEO firms use cheap black hat techniques which can damage your reputation.
Find Proof that they are successful – Easy! just look at their previous achievements. Did they get their clients' websites on the first page of Google?
Years of SEO – You want them to have at least 2 or 3 years.
Are they interested to know about your company? – Some SEO firms won't even understand what website they are actually handling. The reason they take the job anyway is because they just want the money, NOT due to their sincerity in helping you.
Be on the Know – Join an Online Community!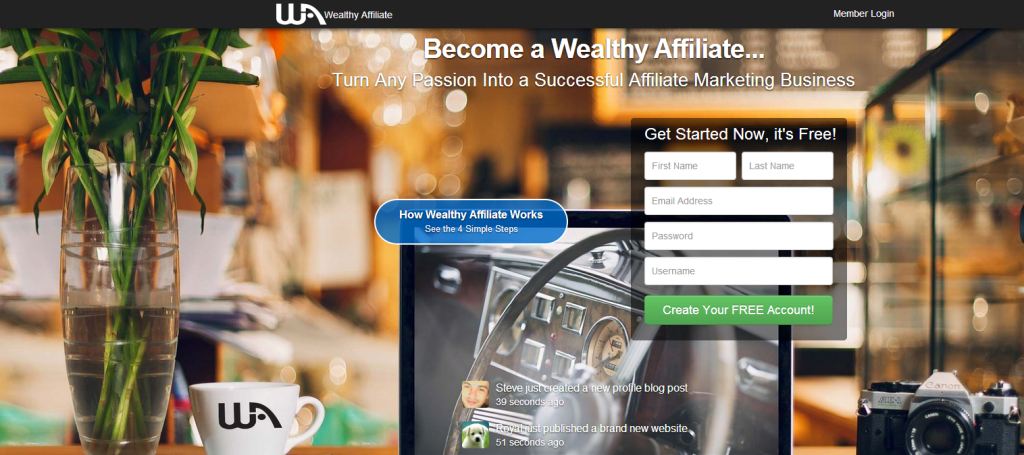 It doesn't hurt to learn a bit about Search Engine Optimization.
A lot of people who hire SEO firms have no idea on what those firms actually do, or whether or not the money they spent are really worth it.
You may be paying $100 an hour for a consultation with an SEO firm but actually, that firm only brings up fancy names to impress you when in reality they don't know anything.
Having an understanding on SEO is essential because not only will you be able to monitor your website better, you will also know which SEO firms are really doing their work and which ones are not.
So how do you start learning then?
By joining an online community of course!
But NOT those Facebook groups which are full of spams and promotions, I mean a real quality online community where members are honest and the best one so far, is Wealthy Affiliate.
I have been a member there for close to a year and the lessons there are absolutely brilliant as everyone shares any bits of useful information that they come across which will help boost your website even further.
Take a look at what I mean…
As you can see, I managed to get my website on the first page of Google using the lessons I learned within Wealthy Affiliate, without using any black hat tricks like most people do.
Things like recent Google updates, internet marketing videos, and how to best use keywords are all shared there which is really helpful because you always have someone to ask for advice.
Plus every week there is a live video lesson on the latest internet update for your website which is pretty cool so I would advise you to join so that you get a glimpse of what SEO is all about.
Conclusion
---
SEO can be rewarding but it takes some time which not many people can afford with today's busy schedules.
So when looking for the right SEO firm to help you out with your site, don't forget to check what SEO methods are they using, how many years of experience do they have as well as proof of their previous work so that you can safely leave your site in their hands.
If you're interested in learning more about how SEO can boost your website's ranking in Google, check out my #1 recommended program here.
Thanks.