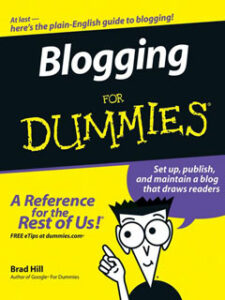 You might have discovered while typing for almost anything online that blogs are everywhere.
There are blogs about making money online, about losing weight, and also about surviving in a jungle. It has become so viral that you can find almost ANYTHING you want online!
So what is blogging actually?
According to Hubspot.com, a blog is a website with frequently updated content about a specific keyword or topic. Which just basically means a website which is updated regularly with articles.
So why is it so important then?
It's important because it's a GREAT way to attract tons of visitors to your website forever. And for business, this can easily be the greatest weapon yet because every business needs customers.
Think of it as an investment.
Sure starting a blog might be depressing because nobody even notices you exist but in the long run, it just gets bigger and bigger. I have a friend who gets about 10,000 to 15,000 visitors per day and he's panicking because there's just too many people to handle.
So what does my friend's blog have to do with anything?
It's proof that blogs DO work! In fact, did you know that The Huffing Post earns about $2,330,000 from its blog alone?
So what are you waiting for?
Go and start blogging my friend.
For more information on how to optimize income through blogs, check out my review on Wealthy Affiliate here.
Riaz Shah