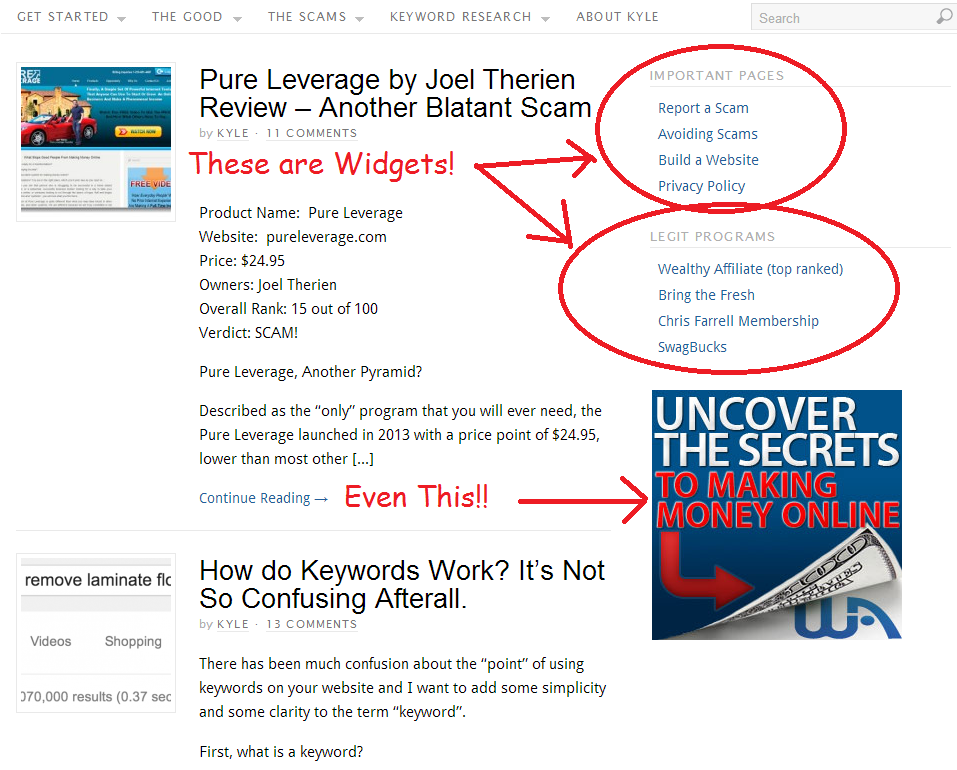 Have you noticed the additional boxes and pictures on the right and left and side of your website?
Well those, are widgets!
There are no clear explanations on what they are exactly so allow me to show walk you to through the journey…
What do widgets do?
Widgets basically are things that can be added to your sidebars to make your website look organized.
There are many choices of what widgets to add but the common ones are Categories, Recent Comments, Banner advertisements (That's right, those are widgets too), and Facebook like box.
How to use widgets?
1)     From the WordPress admin Dashboard, go to Appearance and click on Widgets.

2)     Click and drag the boxes like "Recent Comment" that you see to the "Sidebar Home" on your right
3)     Open a New Tab to see how your website looks like.
4)     Notice the changes and be bold enough to start experimenting!
And that's it!
Widgets have become very simple to maneuver so make use of this and start trying out which ones you prefer and which others you don't. It's a trial and error thing but after a few tries, you should get full grasp of it so have no fear!
For more information on creating a viable business on WordPress, check out my review of Wealthy Affiliate here.
Riaz Shah