Have you ever wondered who the top bloggers really are and how much traffic they're getting each month?
Hint – They get at least 10 million visitors per month! Here's the top 10 blogs of 2014: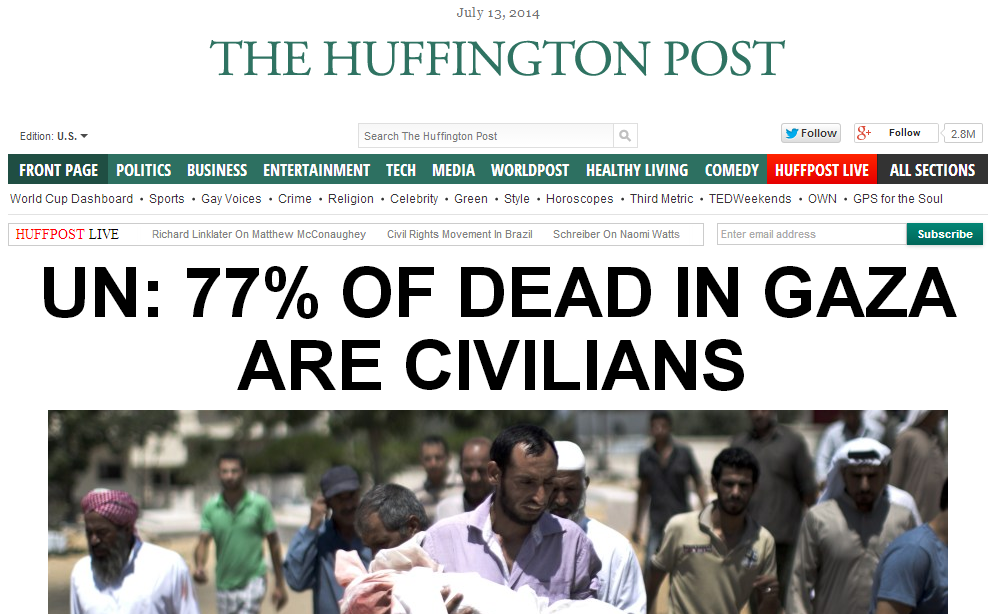 Founded by Arianna Huffington, Kenneth Lerer, Andrew Breitbart, and Jonah Peretti, it's no wonder why The Huff is number one.
The blog itself is started by multiple owners and apart from that, it covers a very wide array of topics ranging from politics to lifestyle and technology.
Estimated monthly visitors: 110 million (That's more than several countries combines!)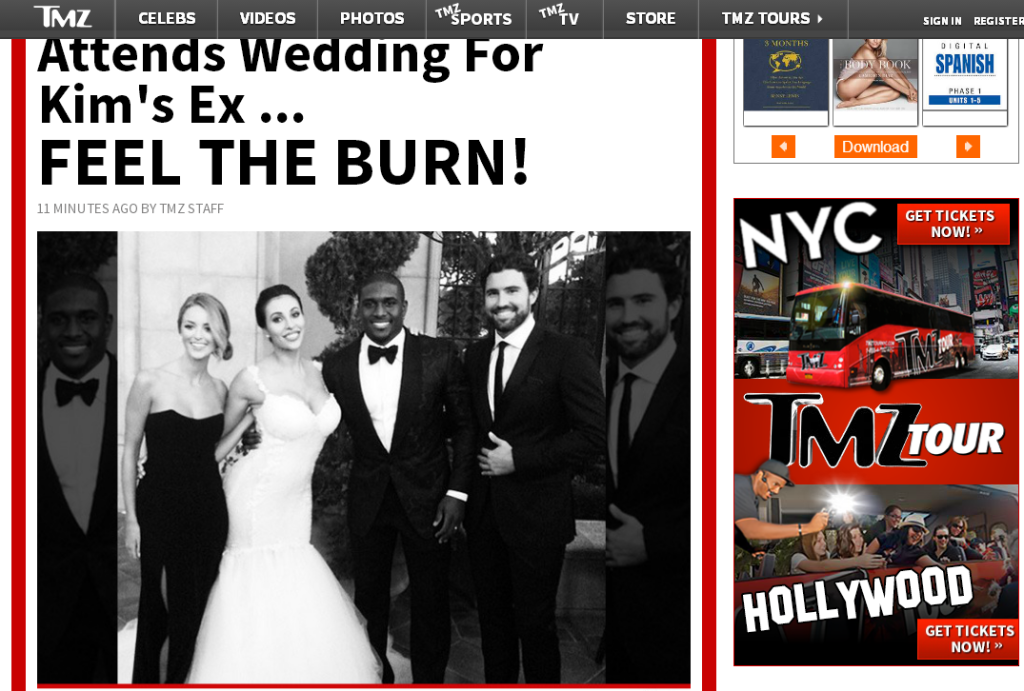 Celebrity gossips are always craved by millions of fans around the World and that's probably how TMZ got up the popularity ladder pretty fast.
Founded by a lawyer-turned-journalist Harley Levin, TMZ's core writer has also full of controversies which explains how everything seems to be a hot topic.
Estimated monthly visitors: 30 million (Still more than the whole of Malaysia!)
There has never been a better time to do business than now as every year, the rising cost of living increases drastically.
With the rising amount of people wanting to boost their businesses, guess who do they go to for advice?
Business Insider of course!
Estimated monthly visitors: 25.5 million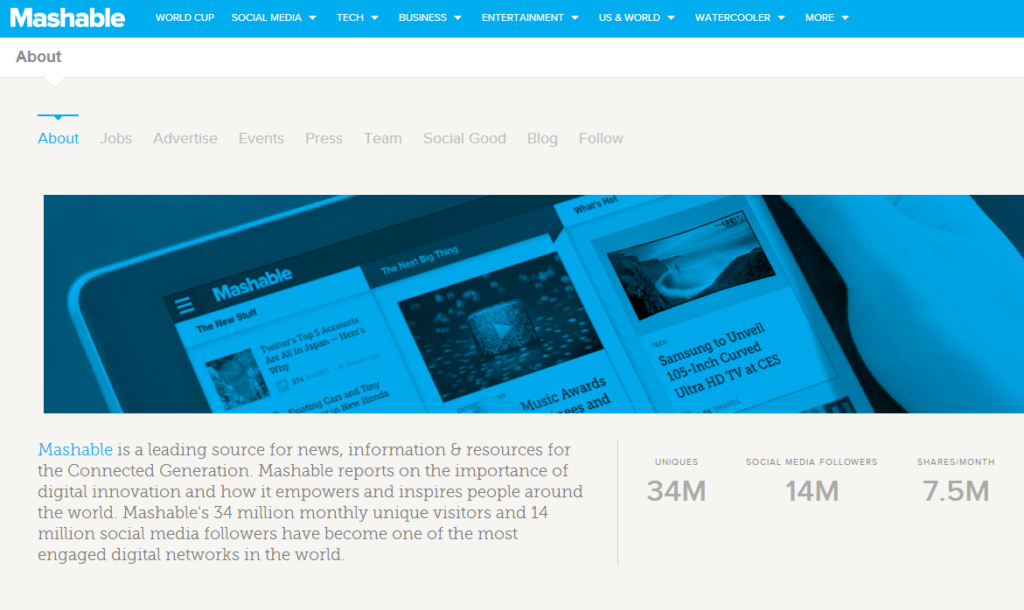 Mashable is a blog that's shares great content and tips for social media.
The lessons are so impactful that it was even invited by the Malaysian government to do a seminar to teach the youth on the use of technology and social media for business innovation and work.
Estimated monthly visitors: 24 million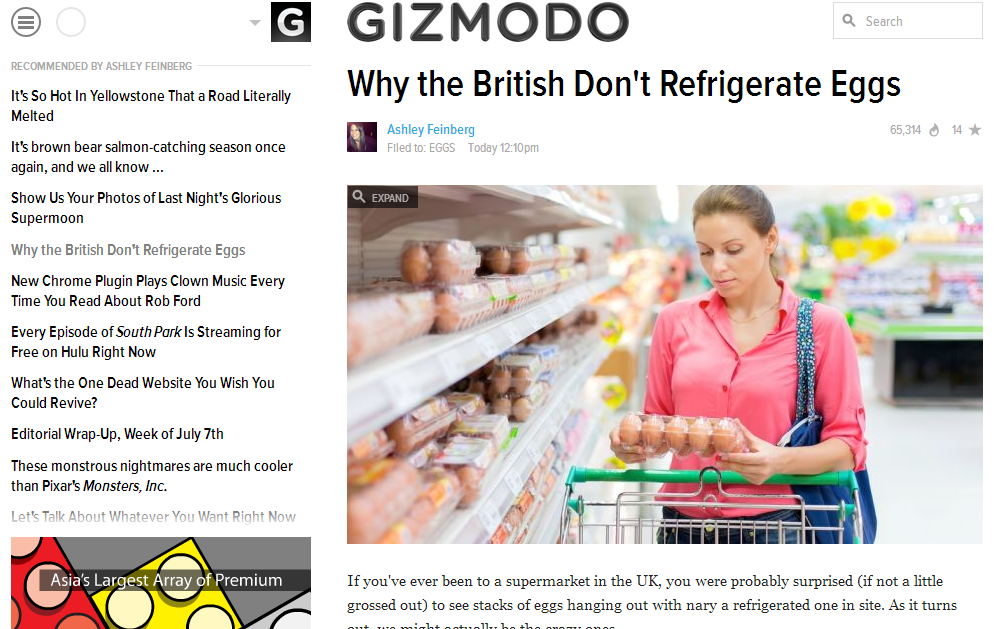 I personally have never heard of Gizmodo but apparently, it's one of the top ten most popular blogs.
Gizmodo got its fame through their amazing technology and design blog which attracts massive amounts of architects, web designers, and women who likes to pin pictures.
Estimated monthly visitors: 23.5 million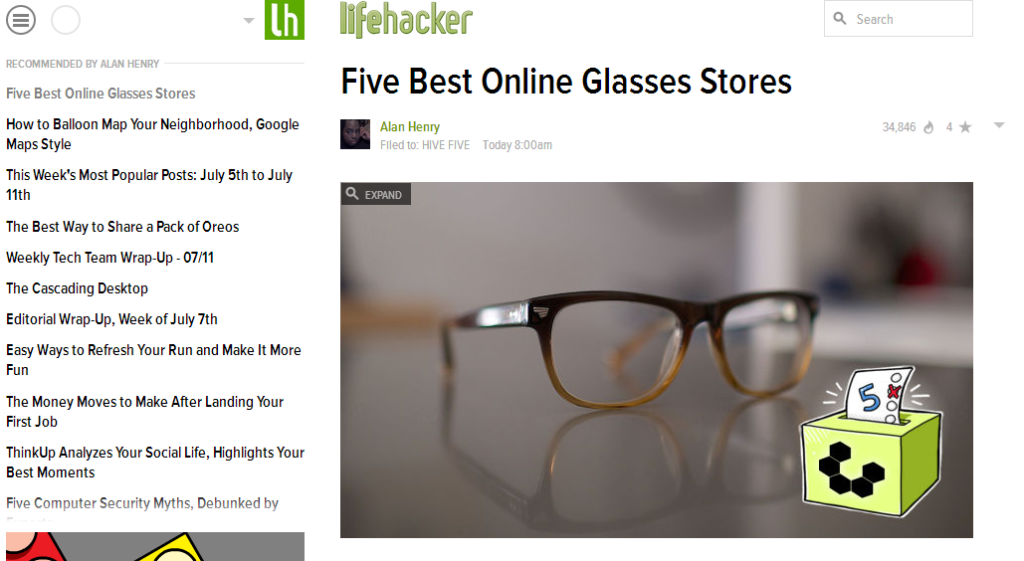 I'm sure everyone knows LifeHacker.
Almost every time I searched something about life, LifeHacker will be one of the websites on the first page of Google.
Life Hacker is a blog about Life, technology and devices and they are very good at it too.
Apparently, their website looks very similar to Gizmodo. Hrmm…
Estimated monthly visitors: 23.250 million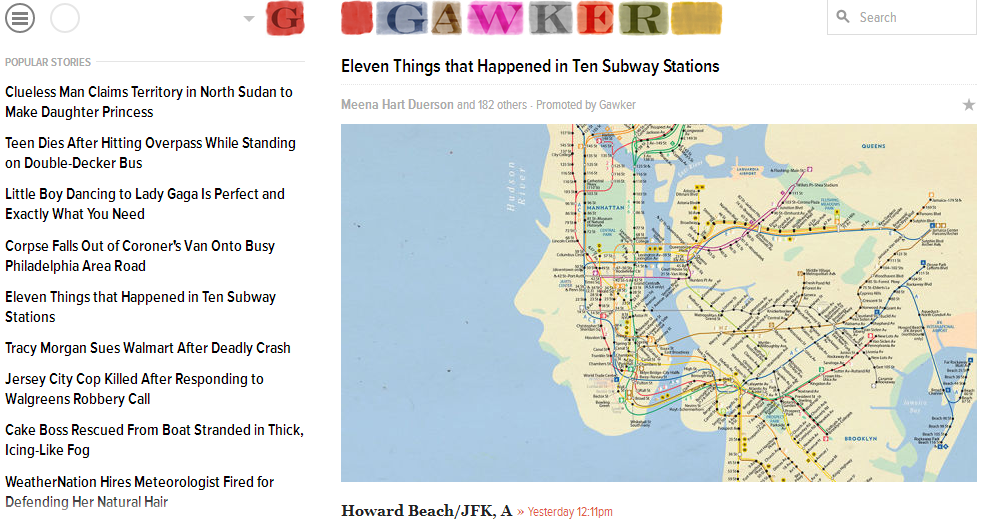 Having similar website template as LifeHacker and Gizmodo, Gawker too has millions of readers every month (Maybe the key is the website design?)
There are many news and gossip blogs everywhere but Gawker gets its fame by being more specific – The news revolves around Manhattan.
Estimated monthly visitors: 22 million
Founded by Tina Brown, The Daily Beast is a blog specializing in American news and opinions.
Having great knowledge on CNN has given the blog massive connections which probably is the reason how it got popular so fast.
Estimated monthly visitors: 15.5million
Founded by Michael Arrington in 2005, Tech Crunch is an information technology blog with a fresh design to battle the boring topic.
But perhaps their fame rose when AOL decided to acquire Tech Crunch which further adds to the technological specialty of the blog.
Tech Crunch also hosts Crunchies which is an annual award event which celebrates the best in internet technologies or anything related to it.
Estimated monthly visitors: 15 million
Mario Armando Lavandeira, Jr. is perhaps one of the sneakiest bloggers ever lived.
Looking at the name alone, you probably have no idea who he is.
But from his adopted Alias Perez Hilton, he managed to gain fame as he confuses people that his blog PerezHilton.com has something to do with the celebrity Paris Hilton.
Well it does have something to do with Paris Hilton as the blog specializes in celebrity gossips but do bear in mind that Perez Hilton has NO relations whatsoever with Paris Hilton.
They are not siblings, nor are they cousins.
Perez Hilton over the years has become so famous not just because of the hot celebrity gossips it blogs about, but also from the controversies which managed to gain attention of the Media worldwide.
Estimated monthly visitors: 14.5 million
Conclusion
There are of course many other blogs which also have millions of visitors per month and probably, those blogs have better content too but as of 2014, these are the top 10 most visited.
As you can see, creating blogs can give you massive potential readers so if you ever have the slightest interest in an online business, the best and safest bet would be by creating blogs.
For more information on creating and monetizing blogs, check out my review of Wealthy Affiliate here.
Riaz Shah