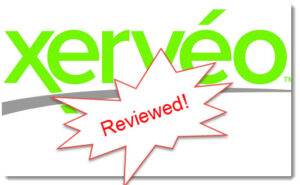 Business name: Xerveo
Website: Xerveo.com or Ferveo.com (Whichever)
Type of business: MLM
Price: $55 – $1500 + monthlies.
Owner: Andrew Rineheart
My rating:  6 out of 100 (Pyramid SCAM)
Last week I met some people trying to push me their products who asked me to join yet another business opportunity called Xerveo.
And as always, I rejected them kindly and told them that I'm not interested.
A few days after that, a friend of mine started having liver problems after trying a new weight loss product and when I asked her what was it that she took, she showed me the Xerveo slimming drinks that she purchased.
Feeling curious, I started doing more research and dedicated a week of my time to writing this particular Xerveo review so do continue reading if you're interested to find out more on what I've discovered.
Pros and Cons
Pros
The products do work and there are cases of people losing weight.
The drink does taste nice not to mention easy to drink as it is in a can.
Cons
Products are overpriced.
Not BBB accredited.
Xerveo used to be called Ferveo, I wonder why?
Garcinia Cambogia may have health risks.
Owner tries to hide his identity.
They focus more on recruiting rather than selling products.
Training provided is terrible, many distributors leave as they do not really understand what they are doing.
Members are overly defensive of criticism, they are bullies.
They don't even have proper groups for members to get to know and interact with each other!
Jeepers, that is a whole lot of Cons! Better check out my #1 recommended program here instead!
What is Xerveo? – The Weight Loss MLM.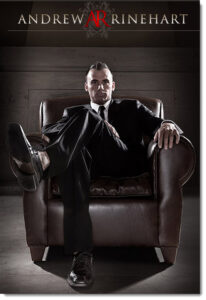 Xerveo is a Multi-Level Marketing company which revolves around weight loss products, founded by Andrew Rineheart.
Previously, they are known as Ferveo before changing it to Xerveo but they never made any announcements as to why that happened.
Their products are mostly in the form of liquid and they have a specific ingredient used in all of their products called Garcinia Cambogia which is a suppressant to make you lose appetite – That's how you lose weight.
Many people do enjoy this suppressant but others actually experienced side effects.
So are they harmful? I'll cover that a bit.
Their products include…
Xervéo Motion – A canned energy drink for weight loss. Contains Garcinia Cambogia.
Xervéo Café – Instant coffee which also contains Garcinia Cambogia.
Xervéo cleanse – Detox pills.
Xervéo Digest-All – Enzyme supplement pills for digestion.
Xervéo Nourish – Food vitamin supplements.
Xervéo Protect – Fish oil supplements.
Xervéo Vivify – Anti-Aging & Cellular Nutrition capsules.
Overall, there are one canned drink, one instant coffee, and a whole load of capsules that we all hate to take.
Xerveo Membership Rankings – Hierarchy at its Best.
Before we get to the compensation plan, you first need to know about the membership ranks so that you'll understand what I will be talking about a lot better later on.
There are altogether 9 membership ranks within Xerveo…
Rank #1 – Distributor
This is the first level everyone starts with when they join as an affiliate.
Rank#2 – Executive Distributor
To move on to this level, you need to generate $1000 in product sales.
Rank #3 – Master Distributor
For this stage, you need to…
maintain $200 a month in retail
Have at least 2 referrals
Have a Personal Team Volume (PTV) of $1,000.
Just so you know, PTV refers to the money you make as a team which means you need to make sure they achieve this in order to get it.
Rank #4 – Power Distributor
To level up, you need to…
Maintain $300 a month in retail.
Have at least 4 referrals (Must have at least one Executive Distributor and one Master Distributor)
Have a PTV of $2,000.
Rank #5 – Silver Leader
To reach here, you need to…
Maintain $400 a month in retail.
Have at least 6 referrals (Must have at least four Executive Distributor and 2 Power Distributors)
Have a PTV of $4,000.
Rank #6 – Gold Leader
To get to this stage, you need to…
Maintain $500 a month in retail.
Have at least 7 referrals (Must have at least three Power Distributors and one Silver Leader).
Have a Personal Team Volume (PTV) of $6,000
Have $12,000 in Group Volume (GV).
Compared to the PTV, GV refers to the total volume not only your team makes, but the entire organization.
Rank #7 – Platinum Leader
To move on further, you need to…
Maintain $600 a month in retail
Have at least 8 referrals (Must have at least 2 Silver Leaders and one Gold Leader).
Have a PTV of $8,000.
Have $25,000 in GV.
Rank #8 – Blue Diamond Executive
Almost to the top! To get here, you need to…
Maintain $700 a month in retail.
Have at least 9 referrals (Must have at least 3 Silver Leaders and one Platinum Leader).
Have a PTV of $12,000.
Have $60,000 in GV.
Rank #9 – Red Diamond Executive
This is the last stage of this particular MLM which you will most probably never ever get to. But just to let you know, you need to…
Maintain $800 a month in retail.
Have at least 10 referrals (Must have at least 3 Platinum Leaders and 2 Blue Diamond Executives).
Have a PTV of $16,000.
Have $150,000 in GV.
And there you have it, their complicated ladder of success which is intended to motivate their team to work harder.
Xerveo Compensation Plan – Just Another Re-branded Strategy.
I've joined and reviewed many different Network Marketing companies and I can safely say that their compensation plans are all very similar to each other with a few minor tweaks.
Still, it doesn't hurt to show you the plan for Xerveo. There are overall 5 ways on how you can earn and they are as follow…
Method #1 – Fast Start Sign Up Bonus
You make commission from your product sales and 33% from your recruited prospects every month.
You can claim your commissions instantly the next Monday which I guess is pretty fast.
Method #2 – Power Grid
As many typical MLM companies, the people you refer are all under you with a pyramid scheme organization.
There are levels depending on how many people you refer – You can make $2178 monthly if you refer 5 levels of down lines (That's 243 people FYI), and $59.040 if you refer 8 levels which would take only 6,561 referrals.
Method #3 – Residual Monthly Income
If you are a distributor, you earn $5 from each monthly order placed by your down line.
If you are an executive distributor, you earn $6. Yaay.
Method #4 – 10% Check Match
If you have at least 10 active distributors, you make an extra 10% off their monthly income.
Method #5 – Dynamic Compression
Not everyone likes to stay long in MLM (Some even despise the idea of it) so from time to time, you'll tend to get members who disappears without a trace.
If that happens, if they are not eligible to earn commissions, that money will go to you.
Red Flags to Watch Out For
Phew now that we've covered all that the program entails, let's have a look from a broader point of view…
Red Flag #1 – Massive complaints everywhere
I did some research to see what others are talking about regarding this particular program and I was surprised to see that many people actually complained about it…
As if the complaints weren't bad enough, I also found out that…
Red Flag #2 – Xerveo is not BBB accredited!
The Better Business Bureau (BBB) is an organization that helps protect consumers by giving legitimacy rating to companies in the form of grades.
Almost every consumer look up BBB before deciding to spend our money on a company we have never heard of as we can never be too sure of scams nowadays.
And according to research, about 79% of consumers say that they would likely contact BBB for a company's legitimacy – That's how much trust the people have in them.
Doesn't it bother you that Xerveo didn't pass the BBB?
They got an F mark which is considered extremely bad as a lot of consumers had sent countless complaints to them.
Definitely a bad image for Xerveo.
Red Flag #3 – Confusing lessons being Taught
Every member inside Xerveo will get their own marketing kit for them to start promoting their product and one of the methods is through online Marketing.
Members have are encouraged to go online and market their products there but surprisingly, I came across a few sites that are pretty messed up.
Take this for example…
Empower Network is a whole different MLM entirely but why is it promoting Xerveo?
Although this can clearly be seen as a slight blunder made by the members, one might wonder as to what exactly do they teach you there at Xerveo?
I have no experience in doing Online Marketing as well but I managed to build this very blog that you're looking at in 30 seconds.
Anyone can build proper and cool-looking websites with ease today and my top ranked program here provides all the tools and training you need.
Red Flag #4 – No proper groups in Xerveo
I've been in the Network Marketing industry for a year before deciding to quit and start something legitimate and decent so I know enough that it's a people game.
You need to refer people in order to earn but not everyone has a flair to talking to people which is why MLM companies have groups for members.
So I went to the most common place where everyone goes to create or join groups – Facebook.
To my surprise, there wasn't any! Not the real ones at least.
There are of course communities for Xerveo but as you can see, it's all messed up and the groups there are basically dead!
People are not joining and the groups there are so small too, you're basically alone!
How about that? being alone in a people industry.
Xerveo has been round for 4 years and if it's as big as they said, there should have been a big community by now.
Red Flag #6 – Can't join if nobody refers you
So get this – If you were to stumble upon Xerveo randomly and you actually liked it and would like to join, did you know that you actually need a sponsor for that?
A sponsor is basically an up line which means that Xerveo wants to reward their members more for this by getting a commission from the customers.
Talk about pyramid schemes, this clearly shows that they emphasize more on recruitment and network marketing rather than actually selling their products.
Red Flag #7 – Garcinia Cambogia has side effects?
Garcinia Cambogia is the scientific name of the Malabar tamarind fruit, which grows mainly in Indonesia, Myanmar, and Southwest India.
It is used by Xerveo in all of their products as they signature ingredient because of the fruit's ability to suppress your appetite, making you feel less hungry than you should.
Although the fruit extract itself is used by many people globally, there are still health risks that you should know about.
According to Toxicologist Hendrickson, taking the supplement can cause serotonin levels to rise hence causing serotonin toxicity.
There are also other Garcinia Cambogia side effects that you should know of…
Jitters
Increase of heart rate
Liver problems
Yikes! I was cautious so I did some research on what consumers are saying…
I have to say, Garcinia Cambogia although has its side effects, is not as dangerous as I thought.
Yes, there are cases of people in critical states but the number of cases weren't high as I expected which means that it only affects people with lower tolerance to drugs or those with a low immunization system like me.
Good thing I didn't have a go at Xerveo's liquid!
There is another MLM company which I came across called Organo Gold which also uses a signature ingredient in their products that has side effects.
They used Ganoderma Lucidem, a type of mushroom with blood thinning properties which causes blood thinking and the number of cases were off the charts – People are complaining everywhere, it came out in the news, and there were even lawsuits being made!
So compared to Xerveo's Garcinia Cambogia, I guess they aren't as fatal.
Still, we can't be too sure now can we?
There's a Better Way.
MLM is an industry that is very difficult to succeed in.
It is possible, but with so many scams out there regarding MLM, cases of up lines abandoning their referrals, and promises no being delivered, it is not an industry that many people can have much luck with – unless you're super talented with persuasion skills and have a thick skin.
I should know, because I've been there.
After a year of rising and falling in the industry, I decided that MLM is not for me.
And I'm not the only one too, because according to research, less than 1% of Network Marketers actually see a profit from the money that they have spent which is very troubling news indeed.
But there is a better way for you to do business.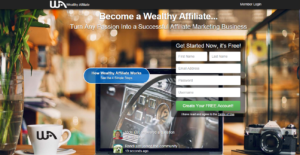 There is a program that I am confident that will help you, it's called Wealthy Affiliate and it's currently my top ranked program to date.
It's an Online Business platform that has everything you need to start a successful Online Business – You don't have to sell anything, you don't have to look for prospects, just plain real business.
The lessons are very immersing, the community is very friendly, and you'll also have access to cool features like live video training, keyword tool, and website checker that will really help you grow your way to success.
I will personally help you throughout your journey once inside. Here's a table comparison to finish it off…
Conclusion
---
Xerveo may look tempting as it's in the weight loss industry.
However with their sudden mysterious name change from Ferveo to Xerveo, the lack of support for distributors, not to mention the fact that they are using Garcinia Cambogia which causes health risk to many, Xervéo is definitely a SCAM and receives my rating of only 6 out of 100.
If you're interested in starting a real business away from these pyramid schemes, check out my top ranked program here.
Thanks for reading my review and as always, do share your feedback down below and I'll be more than happy to reply.