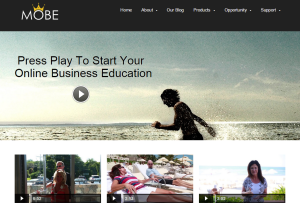 Name: My Online Business Empire (MOBE)
Website: www.myonlinebusinessempire.com
Type of business: MLM
Price: $49 + 19mth + tons of upsells
Owner: Matt Lloyd
Overall Rank: 8 out of 100 (Hardcore scam!)
When I first came across My Online Business Empire, I was absolutely thrilled and was really hyped up after watching the welcome video.
Watching that warm video of Matt Lloyd at the beach with many other of his friends while it was winter at my place was enough to persuade me to give it a shot.
However after trying it out for a month, I've wasted 8 times more money than I initially spent to join and so I decided to share my experiences regarding this particular program for the World to see.
What is MOBE all about?
Unlike the typical product training course that most online businesses sell, MOBE is an MLM pyramid scheme which means you get money by recruiting people to join.
Or should I say, by "tricking" people to join?
There are a lot of things you will be worrying about like such as the My Online Business Empire cost (Ridiculously high) which will make you doubt the credibility of this program and the lessons themselves.
Regardless of what excuse or flowery word they will say in MOBE, the very basics of MLM can clearly be seen as it's always the same everywhere:
Overpricing the product that you're selling
Camouflaging your true intentions of recruiting by acting like you're "selling" a product
Practicing your persuasion and deception in order to trick more people to become your down line
When you recruit people, they will become your down line which means that every revenue they make, you'll get a cut of it.
What sort of work will you be doing?
Judging from the name My Online Business Empire, my first thought was that this program teaches people how to build an online business.
You know, like making your own online websites and developing your own brand.
But instead, your online empire actually refers to the list of people who will be your down lines.
After joining MOBE by paying the application fee of $49, you will then be asked a few questions to decide whether you are eligible or not.
Honestly, what program makes you pay THAT much just to put you through a test which you may or may not pass?
After the test, you will be given a 21-step program called My Top Tier Business (MTTB) which you can learn to start selling to people and trick them to join your "empire"
You will learn how to sell and make money more by BUYING more MOBE products in order to get the rights to sell and make bigger commissions.
As you can see, you will already be losing tons of money before you even make any!
The Pricing strategy – The most epic money-drying tactic I have EVER encountered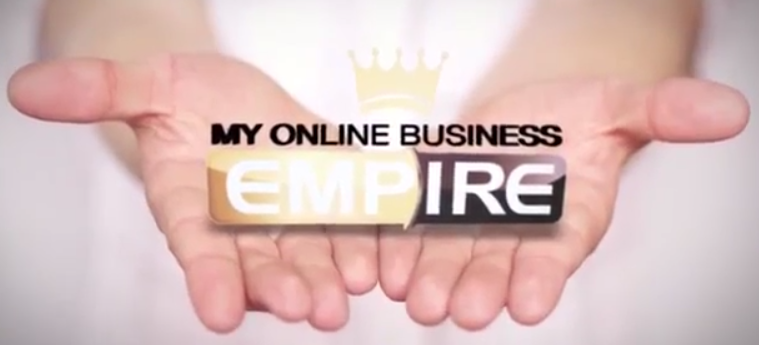 As an MLM scheme, it is like a norm for these people to charge exorbitantly high for simple online business training products that would otherwise cost less than 50 bucks such as Wealthy Affiliate.
However so, the prices are just the beginning because when you get deeper inside the program, MOBE will start to show its true scam colours.
They WON'T offer you hidden products to buy like other small time scams such as Dot Com Secrets X and Coffee Shop Millionaire.
Instead, they will force you to buy more products because if you don't buy more, you won't have access to the rest of the program!
What a dirty liar!
A clear example can be seen when you first joined MOBE, as you will get the My Top Tier Business which is a 21-step program.
However what they didn't tell you is that you can ONLY learn until step 5 of the MTTB because if you want to continue, you will need to pay the full price which is $1997!
Here's a breakdown of the prices for you to have a better view:
1) $1997 MOBE License Rights (Full Program)
Personally, this "right" really does not worth anything except for the right for you to sell this exact program to other people.
Let me get this clear – You BUY a product JUST to sell it to others?
This is by far one of the most ridiculous scams I have ever reviewed because truly in the online business world, you can just simply sell other people's products in order to get a percentage of that revenue and this my friend, is called affiliate marketing which is legal, ethical and free.
And you certainly don't need to buy the product first in order to sell!
Included within this full MOBE license are 5 bonus trainings which I would have to admit, aren't all that in-depth after all:
MOBE Licensee Course
My Online Business Empire (8 hours)
Funded Proposal (17 hours of training)
Affiliate Bonus (11 hours of training)
OPT formula (14 hours of training)
 2) Products you need to buy in order to be eligible for a 90% commission rate:
$97 per month – Inner Circle Membership
$97 per month – MOBE Elit Earners
$97 per month – Done For You Emails
$194 – My Email Marketing Empire
$194 – OPT Formula (Outsourcing Formula)
$291 – Affiliate Bonus Domination
$194 – Funded Proposal
$9.95 – IM Revolution Handbook
3) Products you need to buy in order to be eligible for a 50% commission rate:
$1997 – 10,000 Leads in 100 Days
$997 – Online Income Revolution194-+194+
$997 – The 90 Day Challenge
$997 – Six Figure Coaching Secrets
$997 – Add the Nitrous
$4,997 – Diamond Coaching Program ($1,200 commission)
$8,997 – Titanium Mastermind
If you are planning to along with everything and be a good member who listens to every word MOBE tells you, you will be spending $310 per month plus $23,855.95 in one off payments.
If I'm 40 years older, I could have had a heart attack looking at these prices that you are being scammed with!
MOBE had to lie to you of their real price because if they showed that it in public, nobody would be interested in buying, hence their immoral action.
I have friends inside MOBE who doesn't like the program one bit especially considering how unethical it is but they told me that they can't go out yet because if they do, they'll be losing loads of money that they had been forced to invest in.
I feel sorry for them but the best thing I could do to help people make better decisions and stay away from MOBE is to write this honest review and hope others won't fall prey to the this scam.
How Good is Their Support?
Like any normal online business company, support is like a standard SOP so yes, MOBE does have support.
But that's the thing, it is ONLY to fulfill the standard requirements because the support in MOBE is so terrible.
Despite the huge amounts of members, My Online Business Empire has only 1 staff to handle all the support tickets.
Imagine 1 person having the need to reply 6000 support tickets, isn't that unfair?
Even though he's making tons of money, Matt couldn't even spend a bit of his fortune to help his own members which is reason he gets rich in the first place.
What's worse is that MOBE DOESN'T actually have an online community!
How cliché it is for an MLM company to NOT have a social community where members can communicate with each other and ask for advice?
Instead, MOBE only has a Facebook group which is a cheap excuse of an online community and believe it not, even that has sparked issues because of privacy matters.
Comparison between Wealthy Affiliate and MOBE
If you're interested in starting your own online business ethically, I would recommend you to give Wealthy Affiliate a try instead of MOBE.
Wealthy Affiliate to date is my #1 recommended program when it comes to making some honest money online due to the cool features that it has such as an active online community, free website hosting and training as well as the owners themselves helping you out from time to time.
To save you the trouble, here's a quick table comparison to give you an insight:
Final Verdict
---
With all those minus points I have shown above, I guess I don't need to tell you to stay away from My Online Business Empire (MOBE) as it is a huge time SCAM and therefore receives my rating of only 8 out of 100.
If you're interested in building a real and ethical online business of your own, check out my review of Wealthy Affiliate here.
Also if you have some personal experience you'd like to share, do comment them below and I'll be more than happy to reply 🙂