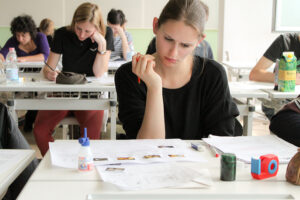 There are a lot of benefits that you indirectly get in your crusade to find riches online.
As you delve yourself deeper inside the internet marketing world, you will realize that you have skills and abilities that you never thought of having.
And how do I know this you ask?
When I first started learning internet marketing in 2010, I was still a student having regular classes. One day, Mrs. Ong gave the class an assignment project to create a campaign and eventually host that event.
Feeling confident, I voted as team leader for my group.
I then planned and created a magnificent poster for a Halloween Event in Hard Rock Café. When the deadline for poster submission arrived, I was the first to hand in.
I felt proud but to my surprise, I seemed to get a B- for my creativity.
But here comes the twist.
The next part of the assignment is to turn that event into a reality and that's when the miracle truly happens.
I wanted an efficient way of marketing so I decided to create a squeeze page to get emails of participants more quickly at the comfort of my home instead of going out to do the promotion myself.
When I woke up the next day, I was surprised to get over 300 opt-ins in my auto responder!
"It Works!" I shouted to myself.
And the numbers kept growing each day until we reached our capacity of 2000 participants! The event was a huge success and Mrs. Ong was so impressed that she graded my team with an A+ for our efforts, it was awesome.
Moral of the story, not only will you make money if you have an internet business, you'll also learn great marketing skills that other off-liners could only dream of.
So don't waste the opportunity. Be different and start getting skills to make yourself stand out from the rest and make money at the same time.
For more information on monetizing you traffic sources, check out my review of Wealthy Affiliate here.
Riaz Shah