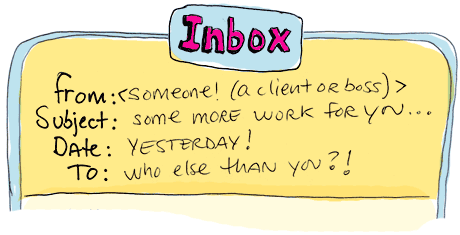 Doesn't matter if you're a novice internet marketer or even a newbie.
When you have a list of subscribers, you can bet that they want something from you and I can bet you that 99% of that time they're looking for advice. For example, Joe has a Husky and he wants to find advice on proper grooming techniques.
So he surfs the web to find ways on how to do that when suddenly, he stumbled upon your site – TheBestDogGroomingInTheWorld.com
He sees an opt-in form in hopes of getting daily advice and news from you so and so, he gives you his email.
That's where you come in.
You want to build a relationship with them so the best way to do that is to start by giving them what they want. People crave for information.
So instead of promoting aggressively forcing them to buy this and that, give them that information for FREE instead.
After all, what's the point of being an expert on your niche if you can' give a few simple tips?
I know, I know, now is the time you might be thinking to yourself, "What the ef Riaz, then what are we going to sell?"
There is a difference between simple tips and true technique. Tips are short and you can as many as you want. The amount is endless.
The technique on the other hand, is a whole lot to take in and THAT'S your product.
That's what you should be selling.
If you think about it rationally, can you even fit 50 pages worth of detailed techniques on an email?
Your subscribers know what they are getting themselves into so as internet marketers, we have to be one step ahead of them. Because if we share upfront with them tips every day, they will come back for more.
And this, is when you can try to promote your product. To do that, there are a lot of great ways you can use.
One that I particularly love as you may have known, is sharing tips every single day and from there, I put a link at the bottom for you to check if they ever want to find out more about that.
For example, do you crave more detailed information on how to get a boost of sales solely from your subscribers even when you don't even have any yet?
You can actually, check out my Wealthy Affiliate review here.
Riaz Shah