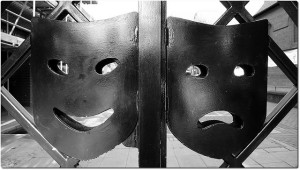 If you're planning to start a blog, then at one point you will reach a crossroad.
So, do I get a Free blogging platform, or a paid one?
Naturally, we would want free things but seeing the odds, you may want to reconsider.
1)   The ".com" name
First off, Platforms that you pay for yourself like WordPress will allow you to have an international website name with a ".com" in the end.
Take my website for example, "myinternetquest.com". Or Even "McDonalds.com".
Won't that make your blog look professional?
You CAN'T however, get the ".com" name if you want it for free.
Because if you apply for free ones, you'll get the provider's name before the ".com".
For example, your free blog would be "McDonalds.blogger.com" or "McDonalds.siterubix.com."
And why wouldn't you want this?
Because your website will have a hard time getting recognized by Google.
And honestly, it looks very unattractive too.
2)   SEO optimized
How your blog gets recognized is through SEO optimization.
Oh but what ever does that mean, Riaz?
SEO stands for Search Engine Optimization which means how easy it is for your blog to end up on the first page of Google.
When you use paid blogging platforms, Google will notice it better giving you a higher chance to end up on the front page when people search for you compared to using free blogs.
3)   Money
Yes, I know how intrigued you are with getting money from blogs.
When you use paid platforms like WordPress, 100% of the income you get is yours to keep.
But what about the free accounts?
Well, you can still make money from free blogs BUT they will take at least 50% of your commission because face it, you are depending on them for your blog to survive.
Whereas if you pay, you get COMPLETE control of your blog and that's what you want.
Conclusion
It's up to you to choose between free and paid but if money is in the game, wouldn't you prefer keeping them to yourself?
For more information on monetizing your blog, check out my review on Wealthy Affiliate here.
Riaz Shah