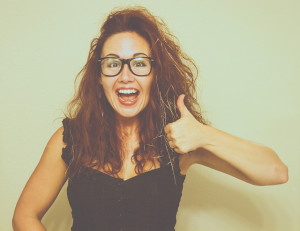 If you just started making a blog, then you must be really frustrated with the lack of traffic.
For those who doesn't know what traffic is, it's just another fancy word for visitors or viewers.
So why do bloggers need traffic?
Well, some do it for fame, some do it as a hobby, whereas some do it for the gold (Yes, you can earn from blogs).
But none of those will be achieved if you don't bear in mind these 3 important rules:
1)   Make use of tags
Tags are often left out by bloggers because they often get confused with "Categories".
Admit it, you too get confused with it don't you?
But believe it or not, playing with tags will not only make your website more interesting by adding the "Tag Cloud", it will also help Google rank your blog better, ESPECIALLY if your tags are rich with keywords.
2)   Use proper names for your images
Here' another thing I bet you didn't know.
Sure images make your blog post more attractive-looking and attract more visitors, but did you know that Google likes it too?
THAT'S the chink in the armour.
You see, there are billions of people searching for images in search engines.
They will type in things like "burgers" or "make money online" to look for appropriate pictures.
So how do you make use of that?
By saving your picture in a specific name! And the next thing you know, you'll get tons of extra traffic indirectly.
3) Write often!
One way for Google to notice your blog is by updating fresh contents often.
Believe it or not, most bloggers fail to do this after a month or two.
Consistency is key and after a few months of posting new contents, your blog will shoot through the roof and you'll never believe it!
Building a blog takes time and believe it or not, nobody can make millions from blogs in just one day.
Personally, the first few weeks were unbearable for me too because I only had between 30-50 visitors.
But after a while, your blog will start to get noticed by many and after that it's all smooth sailing.
For more information on bringing traffic to the next level, check out my review on Wealthy Affiliate here.
Riaz Shah