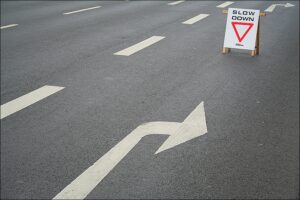 Don't you just hate how slow pages load sometimes?
If your website seems to be loading slow, then it is a clear warning sign to crank it up a notch.
According to a research by Strange Loop (web optimization agency), every one second that your page delays can reduce your conversion chances by 7%!
Sure 7% doesn't sound like much, perhaps not even enough to push you into taking extra efforts tweaking your website.
But imagine if it delays for 5 seconds, it raises up to a whopping 35% reduction!
We live in a high technology era where internet speed constantly increase for the better, so much so that we don't have time to wait anymore to open new windows or tabs.
In fact, if you wait for a page to load for 1 minute, you might think that it will never load!
Did you know that back when internet was first created, a minute's worth of page loading is considered Superman speed?
So why is this important to customers?
Because they are people and people value time!
If you were in their place, won't you feel depressed when someone wastes your time too?
If they can afford to buy a super-fast internet speed for their homes and websites, they expect you to do the same.
Sure slow page loading times might be common a few years back, but today it is something uncommon.
Which means that if your website loads slow, you would risk having your visitors think that your business isn't performing very well.
Because of this, high profile companies like McDonald's or Subway has also taken measures to improve their website speed.
Don't believe me? Try going to mcdonalds.com and see for yourself.
I. Dare. You.
So my advice? Be ahead of your competitors by taking measures to improve your internet speed, or simply by upgrading your webhost account.
Sometimes your website is slow because you add in too many unnecessary stuff in which case, do a thorough check to remove those burdens.
Not sure if you can do it yourself?
Some companies provide training to help improve your performance and increase your conversions in which case, I would strongly recommend you to check out Wealthy Affiliate. I made a review about it here.
Riaz Shah