Business name: Webtalk
Website: www.webtalk.co
Type of business: Social Media MLM
Price: Free to $400 a year.
Owner: RJ Garbowicz (Founder, Chairman, and CEO)
My rating: 3 out of 5 (Legit) ⭐⭐⭐
As I was scrolling through Facebook, I was messaged by someone random about a new business opportunity he wanted to preach about.
Naturally, I'd reject straight away because most of the offers I tend to get from these types of people are mostly scams.
However, this one's different.
Someone is actually starting another Facebook (Believe it or not) and has amassed over 1milion users already in a just a several months' time so without much thought, I was hooked and wanted to know more about this WebTalk thing I keep hearing of.
There are many interesting claims they've mentioned but the most interesting one I've heard so far has got be the part where each and every one of the Webtalkers is promised a percentage of the company's share.
I was instantly hooked not because of that share, but rather of how everything the company claims is true, or not.
Why would a company give a percentage of their share to its members? And not just any member, all the members mind you.
Wouldn't this affect the company's profitability?
If you're just as hooked as me about how everything pans out, read on as I unveil my full WebTalk review….
Pros & Cons
Pros
Free to get started.
You are promised a percentage of the company's share (We'll find out after Beta)
The founder is quite active online as it is still new.
You can follow RJ (The owner) on social media, he's quite transparent which is good.
MLM downlines go way down up to 5 levels.
Cons
It is still in BETA mode which may raise some doubts.
You can only earn after your 1 millionth affiliate.
May be a bit confusing as the affiliate referral section is governed by a different engine called the SocialCPX.
You can't register by yourself as you need to join under someone.
They're not accredited with the BBB.
We do not even know if there are any criteria when it comes to withdrawing our hard-earned money.
Before Webtalk there was YourNight which failed miserably.
High risk of failure if they plan to overtake Facebook.
Malicious link everytime you log in
Jeepers, that's a lot of cons! Better check out my #1 recommended program here instead!
What is WebTalk About? -The Facebook Alternative.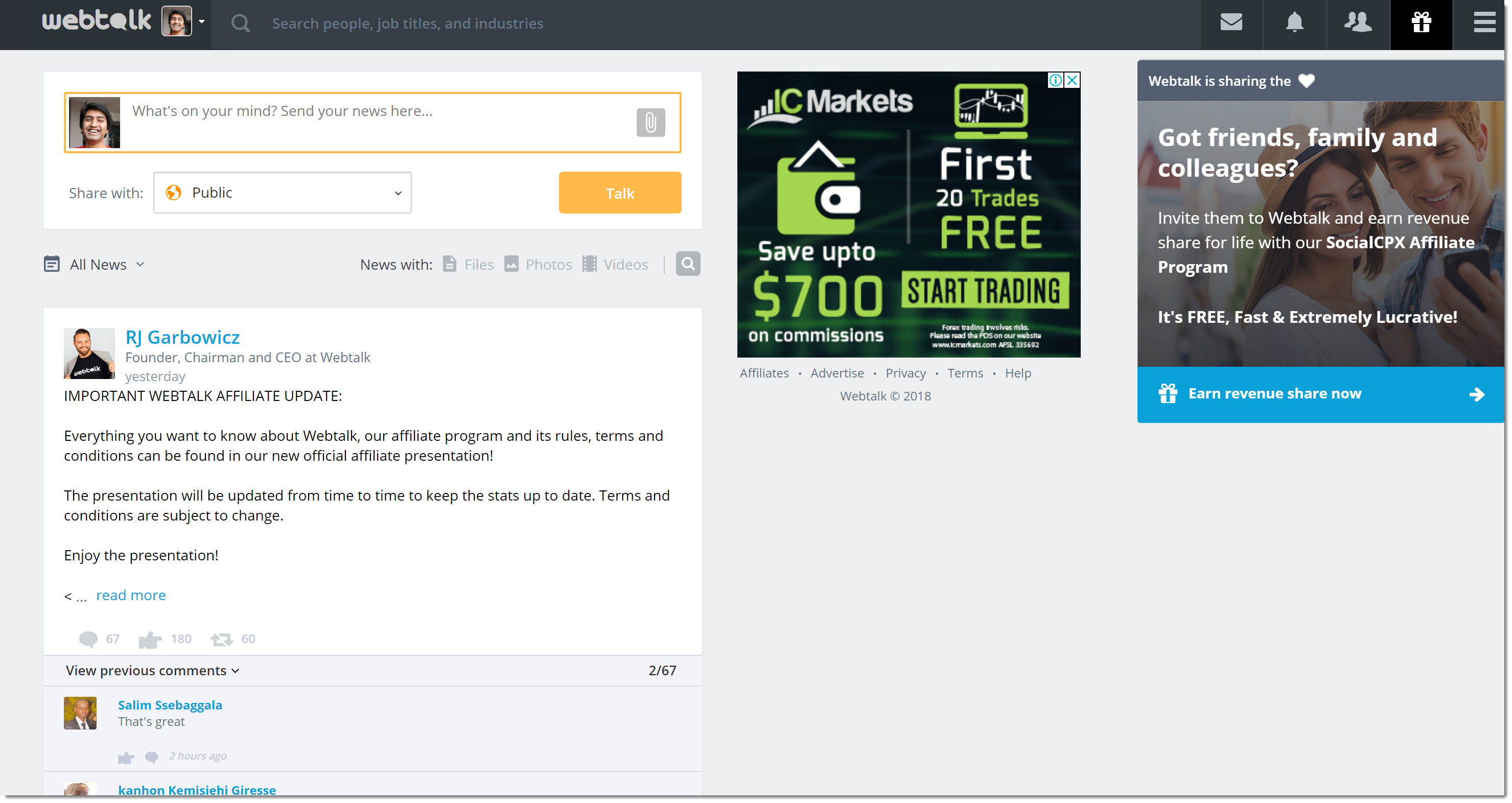 Ever wondered how you can earn by Facebooking? Now, You can.
Except that you won't be doing it through Facebook though, you'll instead be doing it through a whole different social media platform called WebTalk which is basically a rehash of Facebook with a hint of Linkedin.
It is started by RJ Garbowicz of First Round Capital and previously, he also started a similar Social Network MLM called YourNight back in 2010 and also BizOppers which didn't quite make it.
WebTalk's office is located in St Petersburg, Florida and if you wish to join as a member, you can't do it directly by yourself.
Instead, you'll need to register through someone else's affiliate link.
YourNight did get traction with over 50 million users and I find it quite interesting too but due to its instability, they had to shut it down.
Knowing that that company was of the same owner and had a very similar concept with the one applied today, one cannot help but wonder whether or not WebTalk is going to do better than its predecessor.
WebTalk plays with the promise of giving each and every one of its members a share from the company's earnings which sounds too good to be true.
It's not clear how this will go about and one cannot help but to wonder that if WebTalk has 100 million users, how are they going to divide shares to all those 100 million people?
Regardless, they are still in the Beta stage and because of that, earnings are not yet available to be withdrawn until its official launching so if there's any a time to start testing with their platform, now would be a good time.
Now, onwards to a more interesting part…
WebTalk Compensation Plan – How do You Earn?
There are different ways of how one can earn through WebTalk.
One way is through the MLM way of referring people, and another is by commissions which I'll explain later on.
Like any MLM schemes, you can earn not only by referring people, but also through the people referred by your referral, and further down the line.

For WebTalk, it goes down to 5 levels.
You don't earn anything if you're in the free account and for the earning part, you would have to pay monthly to be eligible for it.
When you reach 500 contacts within your database, the fees go up.
Here's a list of prices for WebTalk's membership…
Free version – You don't earn anything, and can have up to 50 contacts.
Pro version — Costs $20 monthly or $200 yearly for 500 contacts, you'll get 5 messages each month to non-WebTalk members, 5 emails, you'll get to see who looks at your profile, and you can get rid of banner ads which is better than the free version.
Pro Plus — Costs $30 monthly or $300 yearly for 1000 contacts, you can have 10 messages each month to non-WebTalk members and 10 emails.
Pro Platinum — Costs $40 monthly or $400 yearly to view profiles without other people knowing, you can search through members based on gender as well as age, you'll get access to unlimited contacts, you can have 20 messages each month to non-WebTalk members, and 20 emails.
What's interesting is the part where it doesn't cost more than $400 a year for the highest package which compared to other MLM companies, would have their prices skyrocketed to squeeze more money from their highest earners.
Some companies like MOBE even charge up to $9k for high level members which to me is ridiculous!
With that amount of money monthly, we might as well open up a McDonald's franchise, sit back, and relax.
WebTalk has the right approach of helping people as they charge reasonably to begin with, and the prices go up as you earn more gradually which I think is a good idea.
On top of MLM referral sales, WebTalk offers you other ways on how you can earn…
Commission #1 – 10% off your referral's monthly subscription fee.
Commission #2 – 10% from any WebTalk ad spending made by your referral.
Commission #3 – 10% from any advertised local services in WebTalk that are purchased by any WebTalk members.
Commission #4 – 2% to 9% from any products posted within the WebTalk News Feed which is purchased by any members.
Commission #5 – 5% from all app subscriptions sold via the internal app store (Coming soon).
Red Flags – Is WebTalk Worth the Risk?
Despite all those tempting claims, there are some pointers that you need to be aware of before joining…
#1 – The Owner had two Previous MLMs which failed.
Wait, did you say two? Yes!
Before WebTalk, there was YourNight which failed terribly in less than a year despite having 50 million members, and there was also BizOppers which today, has ceased to exist.
If you've never heard of YourNight, it is basically a dating app cum MLM.
YourNight was moving at a very fast pace and people joined with high hopes of making serious money as claimed in their sales promo.
However, many didn't achieve that and even worse, there are also people who didn't make a single cent out of it so because of that, they decided to quit YourNight after a short while to focus on something better.
#2 – SocialCPX Confusion
For anything related to money, WebTalk has a whole different section for that.
It's called SocialCPX and it's actually another platform which handles all of the commission-based revenues as well as the referral earnings you'll get in WebTalk.
I haven't even explained what's inside of it yet and it already sounds complicated.
But it's a good thing I'm going there because since WebTalk is in Beta, SocialCPX is still disabled which means – no means of earning through WebTalk.
It sounds pretty confusing especially for beginners who are new to the whole online thing and I think WebTalk should make it simpler to get a faster return.
#3 – The Risk of Earnings withdrawal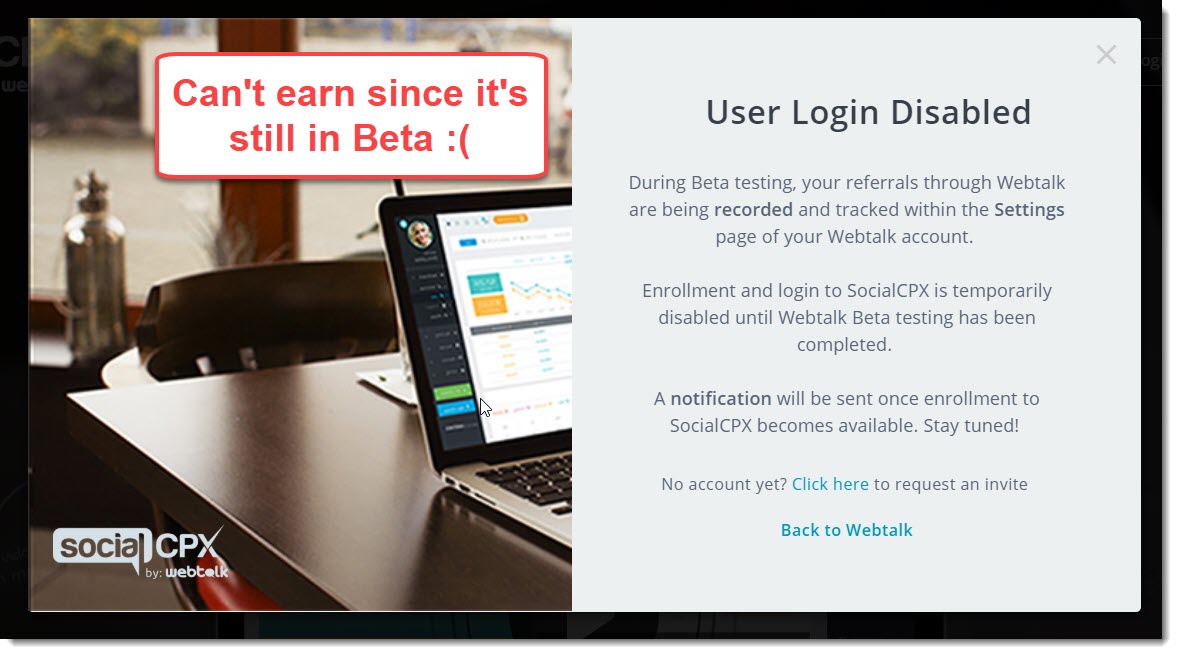 I dread this part the most.
Not because I'm doubtful (Okay I do worry a bit), but because I had a terrible experience with a similar program called Bubblews.
Back then there was this program called Bubblews which is like a writing platform where you write daily and get money from the number of viewers and commenters you get.
I was super excited when I joined and for the first month, I managed to get $100 which I was able to withdraw safely.
After seeing that I could actually put in all my time in it, I started becoming even more consistent and wrote articles there every single day and for the second month, I managed to get $500.
That's when the problem occurred, I actually didn't get the $500.
Bubblews tricked me and the month after too until I gave up and did some digging.
I have a friend who was working in their HR and from there, I later found out that Bubblews was having problems with money – Their spending is more than their earnings!
And guess what they did to rectify that? They stopped paying some members.
It's as simple as that.
It's a dirty tactic but it's actually happening in many big corporate companies today like Grab (Biggest e-Hailing app in South East Asia) and we can do nothing about it as we are not full-time staff and to them, we're always seen as 'dispensable'.
Of course not all corporate companies do this because Tamago (Used to be the biggest Streaming platform in South East Asia) went through the same thing and instead of stealing their streamers' money, they returned them back and closed their company properly.
I remember how cheated I felt that time and although WebTalk is still new, I can't help but to feel a bit worried if this case were to happen all over again.
#4 – You need to Know Somebody to be Somebody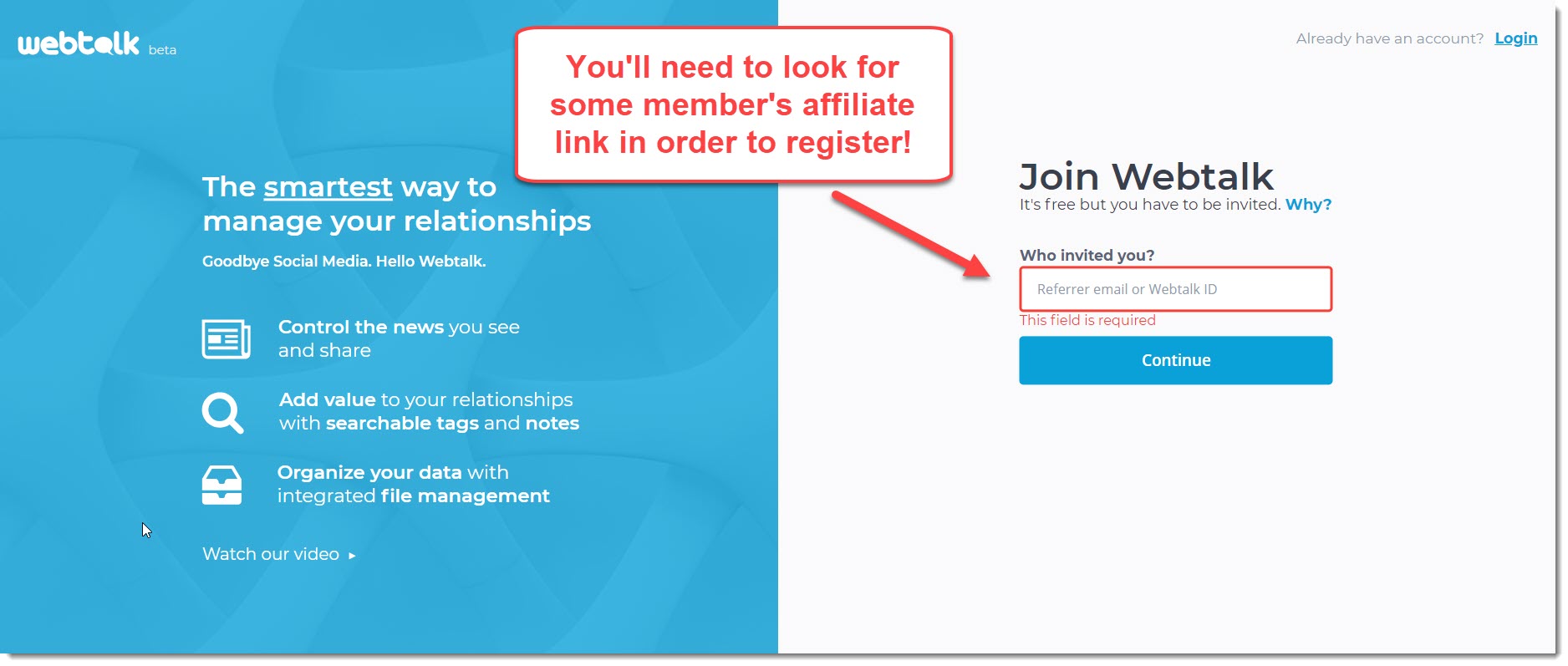 It sounds like something small but this one's tedious.
For those of you who already have a contact who might have invited you to join, then you don't have to worry.
But if you're new and you've stumbled into WebTalk from somewhere and somehow got interested to join, you would have to waste time to look for other members to vouch for you which would make you look petty.
Imagine making an announcement, "Hi everyone! I would like to join WebTalk, can someone please give me their link?"
And if there's still nobody who can help, you'll end up asking again and again on Facebook, or making announcements on Twitter until someone replies.
It's very sad to see that regular people cannot join as easy.
Call me old school but I think WebTalk shouldn't put newcomers through this ordeal if they want to quickly grow their numbers.
I was lucky to have met a referrer but if I didn't, I wouldn't wasted my time trying to look for one just to join something that's still in Beta.
#5 – Not accredited with the BBB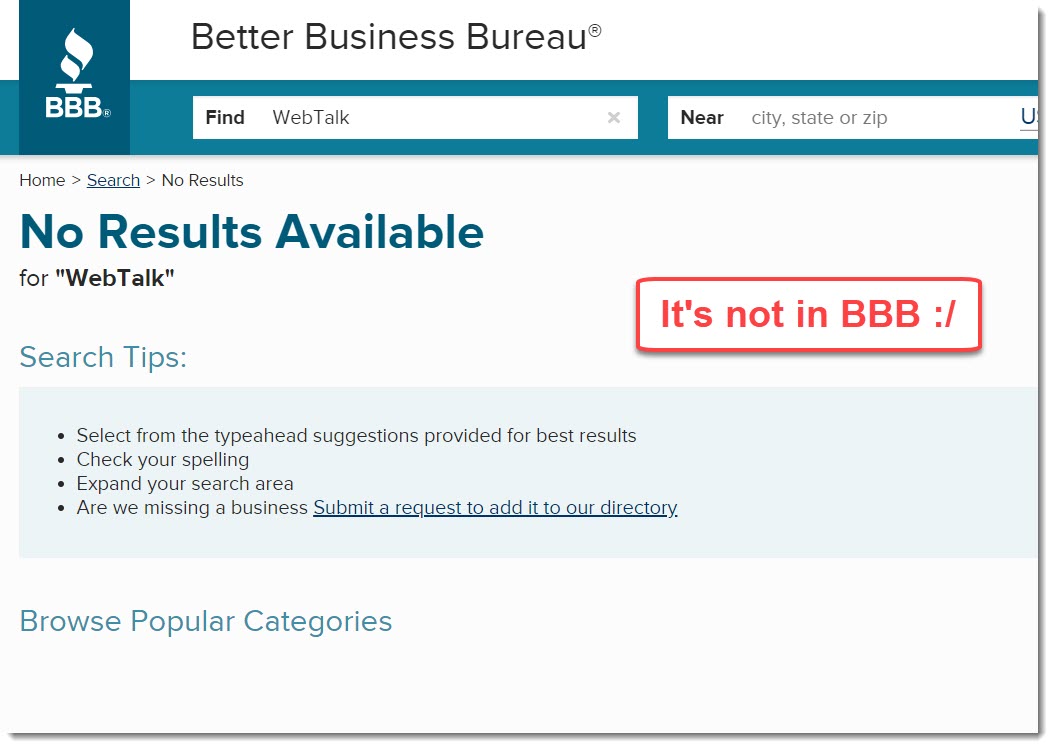 Did you know that 79% of consumers contact the Better Business Bureau (BBB) to check up on a company's legitimacy?
This is a big thing, especially in the USA.
Whilst there are many issues regarding BBB itself, it is still regardless the number one consumer welfare site in the region and being in BBB's good side will definitely help any company shine as in order to get their approval, a company needs to be extra transparent to get good ratings.
WebTalk has been around for several months now since 2018 and by now, they should have at least applied to BBB to get their company evaluated.
#6 – Anything Can Happen When in Beta
With all the excitement, one must not forget that WebTalk's still in Beta.
In many cases, new companies that come out of Beta tend to either have problems, or they never come out of Beta at all.
WebTalk seems really interesting and I really hope that they will push this through as RJ seems like a likable guy which shares everything throughout his journey.
That transparency is important and that commitment differentiates a business from the rest.
We're all looking forward to the official launching but I'd like to remind you to have a backup plan at least if WebTalk doesn't come to be.
#7 – Near Impossible to overtake Facebook
Is it possible to take down a Giant?
One can only wonder.
I know I'm being negative but I'm also being realistic.
Being a new company, you'd be lucky if you can survive the first year but overtaking Facebook seems like a very long shot.
I admit, I was attracted when I first found out about WebTalk's goal of overtaking the social media giant itself but after finding out that they haven't even launched, I quickly changed my mind.
What's more interesting is that they not only plan to overtake Facebook, but also LinkedIn and all the other social media out there with the tagline social and business.
Facebook has been around for many years and they've embedded themselves in almost everyone's minds so changing people's perspectives can be a real challenge.
Do I Recommend WebTalk?
No, I don't.
Compared to other MLMs I've reviewed, I think WebTalk seems pretty promising – You can join for free, you don't have annoying uplines pushing you, and the community seems decent.
I've joined enough MLM companies to know that you don't see that every day because most MLMs can have a very pushy environment.
Maybe it's because it's still new and that it's still in beta phase but still, that fact itself is what makes it unpredictable.
Since it's new, you can't know for sure if this program is really going to explode and give you the revenue you desire as they promised, or whether or not it will actually survive through the first year to begin with.
Even if you do get through those red flags, there is still a possibility of payment withdrawal as we're not yet sure if it's going to be smooth or if the WebTalk would make it hard for you by putting hidden criteria the moment you click on that withdraw button.
Trust me when I say that happens.
There are many programs out there who would go to the ends of the earth to try and make sure you won't get your hard-earned money.
I've seen that before during my time with Bubblews where I can see that the total revenue I've collected was $500 but the moment I clicked on withdraw, it disappeared and they didn't even reply me when I complained.
Apart from that, there's also the fact that it's an MLM.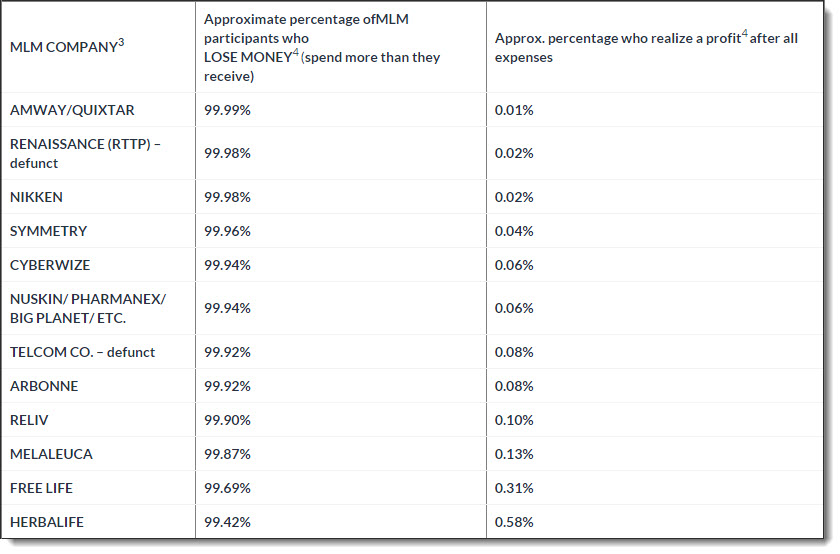 Despite all the viral picture of owners driving Ferraris, did you know that less than 1% of people actually succeed in MLM?
Scary but true.
I've been in enough MLM companies to know that selling an MLM program is hard when it already has a bad reputation.
People are generally unforgiving when they are asked to join these kinds of programs as MLMs tend to give off a bad vide what with many companies being shut down by the FTC and other related bodies all over the world.
Still, WebTalk is different in a way because although it is an MLM, it is also a social media platform which differs a bit it from its direct selling counterparts.
MLM isn't for everyone.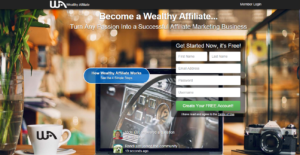 If you're interested in building a real Business Online, I would recommend Wealthy Affiliate instead.
It is an Online Business platform which is focused on helping you build your site from scratch, ranking it well, and monetizing it.
It has all the proper tools to help you succeed such as a keyword tool, live video lessons, Super fast web hosting and a helpful community of super bloggers to help boost you fast towards having an endless stream of visitors.
With the skills you can learn from WA, you can also boost existing businesses, including WebTalk if you're keen on making it work.
Here's a breakdown to help you see from an overview…
Final Word
---
Webtalk looks amazing.
There aren't many things that would have otherwise triggered my scam sensor as it is not a scam and also mainly because there are not many flaws to begin with.
However because it is still fairly new and that we're still not sure how the company share system works as it will only be informed after Beta, I would have to give it a rating of 3 out of 5 until time proves otherwise.
If you'd like a better business opportunity away from MLMs, check out my #1 recommendation here.
Thanks for reading, if you're a WebTalk user, I'd appreciate if you could share your experiences below so we'd all know your progress 🙂