As usual, I took another 3 months to write yet another post but it's worth the hiatus.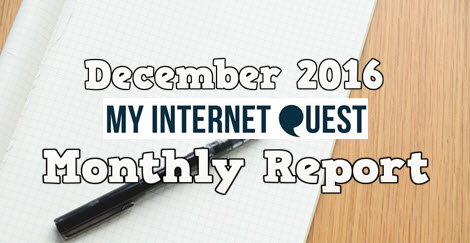 I took those months off to do yet another research so that I can write about it on my own words but later on that below.
Now it's time for me to wish you all a very Happy New Year and time for me to jump straight to…
The Stats! –October 2016 till December 2016 
This isn't the first time I disappeared for a few months and then reappeared again, so as usual I'll update all three months here to give you all a brief.
We'll start with October 2016…
So overall throughout that entire month, I only got 4,147 total visitors which is 64 lesser than the month before.
I couldn't complain because I wasn't very active either but it's sustaining so it's good sign I guess.
The next month will surely surprise you…
As you can see, in the month of November 2016, I got a total of 5,134 web visitors which is an 19.2% increase in just one month!
So what happened exactly? Simple.
Black Friday happened.
You see, there are loads of offers everywhere on the web for Black Friday and being an Internet Marketer myself, I do Affiliate Marketing and almost all programs online tend to do the Black Friday sales, including Wealthy Affiliate.
Just so you know, WA is the program that I am promoting on my blog because compared to all other Online Business platforms I've tried (I have a list of them here), WA is the best.
I've been promoting it for 2 years and so far nothing can beat its value.
Those evergreen lessons, live video training, SEO tools like keyword research and awesome support and dedicated hosting are more than any program would offer in one affordable price – I was surprised they never even did any upsells which shows how serious and honest they are to see their members succeed.
If you look at the graph, there is a huge spike in the end and that is because I too was promoting the Black Friday sale of WA and it worked!
I didn't write any posts whatsoever but I did send an email to all my subscribers informing them that WA is doing a sale and they actually clicked on the link.
The sale was really crazy for the entire WA community and they even extended the offer for more people to join.
I'm definitely joining that this year!
Last but not least, the stats for the month of December 2016…
As usual, I did not do any content writing but I was surprised to see that the web visitors keep on coming, leading up to a total 5,308 web visitors for the month.
That leads to a 3.28% increase from the following month and for January 2017, I'm hoping I can manage to sustain the number because the new year definitely looks a bit more promising, doesn't it?
So how many posts did I manage to write on all those 3 months?
I didn't manage to write much but I did manage to finish one page just nearing New Year's Eve…
How to Become a Uber driver in Malaysia? –My 2017 Review.
This month looks a bit more promising and I'll definitely be having more time to focus on my blog so just watch out for more posts on your email if you haven't subscribed already.
So how did my social media accounts fare throughout those 3 months? Let's have a closer look…
I wasn't expecting much besides people leaving since I wasn't active at all but what surprised me the most is that I still gained some followers on Facebook and Instagram.
For Instagram, I usually update everything on my personal side but only like once in one or two weeks which is why isn't increasing significantly tough.
Okay! Not that the stats are down, let's have a look at…
The Sales on All 3 Months
Sales weren't all that stagnant although I've disappeared because on October 2016 though, I earned $179…
For November 2016, I earned $289…
A pretty significant increase which got me really excited because I actually did nothing to earn this month whereas for the following month, I earned $182.50 for December 2016…
Although it went down on December, I was still pretty satisfied knowing that it was all above a hundred dollars a month.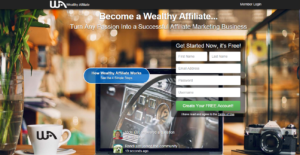 If you all want to know how I earn, I promote a program called Wealthy Affiliate which is an Online Business course and it's my top ranked program for 2 years in a row.
I've been slacking off these past few months but from this year onward, I'm back to reviewing regularly so watch out for next month!
Interesting Things That Kinda Happened
Now that we've got the formalities out, this is the part where I share what happened throughout all those months.
Uber happened.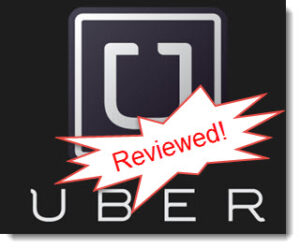 One thing I like to do when doing reviews is to really get into a program before reviewing it and since Uber is very huge, it took me a couple of months just get the full experience.
It was difficult for me to try to get the whole day to drive because I also have my events company to handle so while driving, I get so many calls but I can't pick them up because I was with a passenger.
I called them back but then I would have to make stops at Starbucks where I can access their Wi-fi, open up my laptop, create and send them quotations before moving on.
With so many pit stops, I waste about 3-4 hours not Ubering so I couldn't get the full-time experience due to my commitment.
Still, I managed to pull it off and written my longest ever review which I finished just right before New Year's Eve.
My sister started her own business.
I'm so happy that my baby sister just graduated and there's more to it than that though – She's actually stubborn enough not to choose to work.
She has a degree in biochemical engineering but she wanted to start her own business instead of working full time to follow her passion in creating her own homemade organic products.
I decided to help her out by creating her brand online and today, she's doing really well (Much better than me in fact!) starting from Instagram as she got so many calls from international clients.
After that, I persuaded her to start a website and she's doing that too and although it's not finished yet, you can have a peek here..
Apart from that, I was also busy events side with my cousin's wedding.
It seems that everyone around me is getting married but it doesn't pressure me much because I think I'm more of a traditional man – If my money is just enough for me to enjoy myself, I wouldn't want to spend them to grow a whole family yet.
I'm dealing with more events as of late and I even got a gig for a racing simulation by Mercedes Benz…
Of course I'm not handling an entire event for Mercedes yet though, I need to build rapport with them so I'm handling the racing simulation where we chose only Merc cars.
My Final Word
---
That's it! A glimpse of things that happened last year and I'm planning for more wonderful things this year.
After all, New Year New me, eh?
January 2017 is going to be a fresh start for all of us and I'm revamping everything to start off right and I hope it's treating you guys great too.
Thank you all for reading and I wish you a very Happy New Year 2017!