Having a blog is a great way to earn money, apart from the fame you'll be getting.
But many people believe that in order to make money, you need to spend money.
They are not entirely wrong though, spending money to earn is a great way to get returns fast, but that is a short term process.
Creating blogs however, is a long-term which will give plenty of returns in the long run.
But the thing about blogs, is that they are very slow to develop when you first start creating so here's some great tips on how to drive traffic to your blog faster:
1)     Keyword utilization
Have you ever thought of what others like you are typing on the Google search bar every day?
What they are typing, contains keywords which basically means words that people often search in Google.
Make use of this knowledge by tailoring your blog posts according to what people are searching and you'll have a higher percentage of people finding your blogs.
Not sure how to find keywords?
There are many websites providing high quality Google search terms but those are usually paid services.
If you are a beginner, Google Keyword Planner is always free to use tool.
2)     Social Media sharing
Some people need convincing, meaning that even if your blog has Facebook or Twitter, they probably want to see how established and you are first before deciding on bookmarking your site.
Get more shares and likes for your social media sites by asking your friends to support you and your website will go up the ranks quicker than you can say "Aunt Meredith's pie!"
3)     Comment on other blogs
Although commenting on other blogs would give popularity to that random blogger's site instead, in truth you can also attract people to your website.
Certain blogs have a commenting system whereby you can put in your name and website as well so that my friend, is your queue.
When you key in your website, your name will be highlighted as a clickable link, meaning that anyone who wants to find out about you will definitely click on your name which would then lead them to your website instead.
Do make sure though, to leave a very meaningful comment, NOT just a word or two.
4)     Pictures, pictures everywhere!
Don't you feel bored reading a blog post with nothing but words?
Heck even in school you'd usually fall asleep after the first few minutes reading your text book.
Pictures are vital in the writing business, even newspapers have pictures in their articles because pictures are what makes everything more attractive.
They allow the readers to have a glimpse of what the situation looks like and since young, we humans have been very well accustomed to visuals too.
5)     Write regularly!
Making a blog successful without spending a dime does have a catch actually – you need to write regularly.
Why?
It's because when you keep creating new blog posts, you are actually creating new content for your website and Google likes this.
Keep writing blog posts possibly every day and there will be at point in time when Google starts to realize the potential of your blog.
When that happens, your blog will have a higher chance of increasing through the ranks.
So how often do you need to write then?
Glad you asked! If you have the will, writing one post every day would greatly boost your blog traffic but if not, the least you could do should be about 3-5 posts per week.
Conclusion
If you're deciding on creating a new blog, you're planning a great future ahead. If you're already making one, you should be proud you started you blog early.
But bear in mind though, your blog won't shoot up through the ranks in one day but when it does, you'll never regret creating that blog of yours!
Someone wise told me before, "The blogging business is like real estate, there's no going down. It will always keep growing and growing and growing and eventually make you more money than you could imagine."
Riaz Shah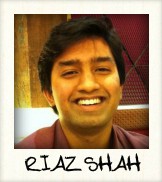 P/S – If you haven't signed up yet for the new Wealthy Affiliate program, you can do so here.