Ever wondered how bloggers spend their weekends?
Despite what people say, blogging is a serious work that requires commitment and once you're in that line, there isn't a day that pass by when you can just sit back idly without thinking of what your next article should be about.
We are more or less like writers – Everywhere we go, we'll end up searching for ideas and planning ahead.
It's how some blogs can become huge such as GrowMap and BuzzNitrous but behind all those fame, bloggers are simply humans like you and me, and this is what they have to say…
---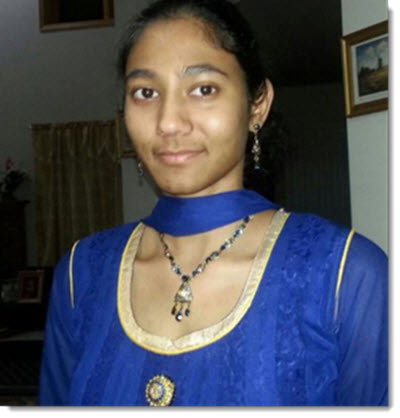 Name: Angel Shama Sharon
Blog: Above and Beyond the Horizon
I mostly read spiritual books or go around and look for people who are severely depressed and try to encourage them or give them a piece of advice and if possible, books that can help get them out of depression or eating disorders faster. I went through those challenges myself and it was a tough journey so I decided to help people as many people as I can.
---
Name: Derek Marshal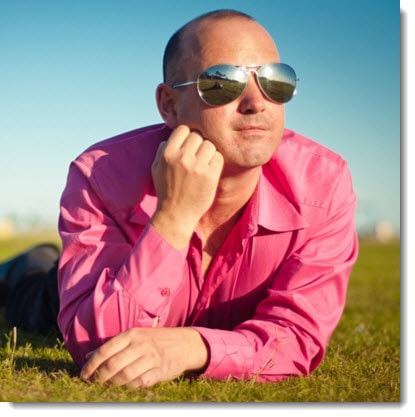 Blog: Cure My Erectile Dysfunction
Mostly, I work during the weekends – Usually, a little bit of light work to revise what went well during the week and to plan the forthcoming week doing such activities like keyword research and most importantly dedicating a few moments on a Friday evening to make sure my outsourced workers are happy.
One is currently on a family trip to Bombay in India and shared some fantastic photos!
Creating a deep connection with and making sure your outsourced workers are happy is vital to them producing their best work for you and of course keeping them long term. Great workers, be they outsourced writers are an asset to your site and your success, it is important to dedicate some time to them being happy!
---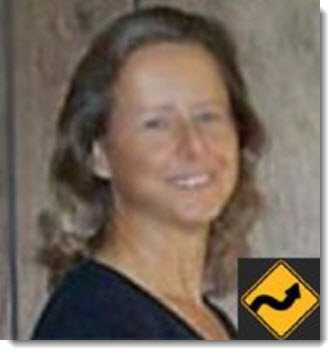 Name: Gail Gardner
Blog: GrowMap
While it isn't totally necessary, many serious bloggers are online 7 days a week.
You could schedule your social media activities and blog post publishing in advance but in my case, I do keep up with Twitter, check Facebook and LinkedIn, and often manually publish content over the weekends.
What I recommend everyone do is automate what is possible so that they can free up time to interact on a personal level as time allows. Pinterest users are very active on Saturday in the early morning. Sunday evening is one of the most popular times on Twitter and Facebook. So show up live at those times if those networks are important to you.
---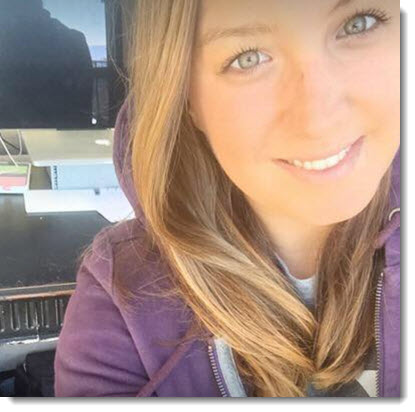 Name: Megan Johnson
Blog: Tipsy Writer
Maybe I'm a little different, but I reserve my weekends for things like relaxing and exploring.
To me, these are just as important when it comes to creating a good blog as sitting in front of your computer screen. Getting out and experiencing new things never fails to give me a different perspective on which to write, and I always come back to my desk feeling more inspired than before.
---
Name: Michelle Phua
Blog: Alexandra Luella
My weekend always swings between the ends of extremely relaxing and frantically (but somehow) productive!
The weekend is a time when I get to take my mind off legal work, go to farmers' markets, galleries and see my friends.
But having a blog also means I get to indulge in a bit of my own creative sessions – lose track of time writing, painting and fumbling with cameras as well as editing photographs. Either way, these little activities always ensure that I get back to Monday recharged, focus and fresh!
---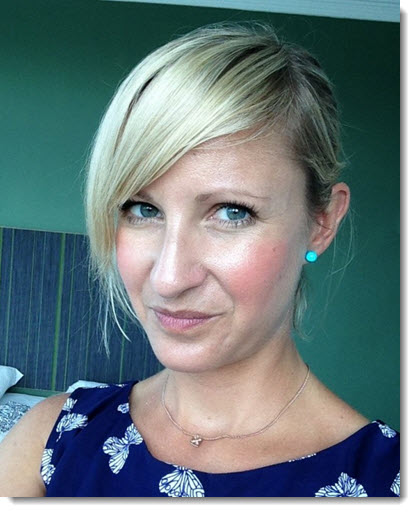 Name: Louise Oliver
Blog: Curious Footsteps
On a weekend when I'm not away (which is fairly regularly as I'm a travel blogger) I would usually do some yoga or go for a bike ride/long country walk, meet some friends for brunch or coffee, go out for dinner with my family, watch a film or go and see some live music 🙂
---
Name: Ryan Biddulph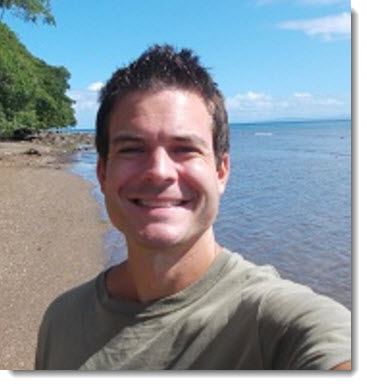 Blog: Blogging From Paradise
On weekends I do as I do every day because I love blogging. I create helpful content.
I make friends with top bloggers by promoting them and commenting on their blogs. I also tend to take more breaks during the week as I am often circling the globe and enjoying my time offline so the weekends are not really a rest and recuperation thing for me.
---
Name: Zac Johnson
Blog: Zac Johnson
To make the most out of my weekends, I try to make sure automation is in play as much as possible.
For example, if you are running a website or blog, this is easy enough with WordPress and content scheduling.
To maximize these efforts, be sure to use a social media scheduling tool and also have weekly newsletters or autoresponders in place as well. It's a simple tip, but the more you can automate, the more you can scale your business and reach while not actually working.
---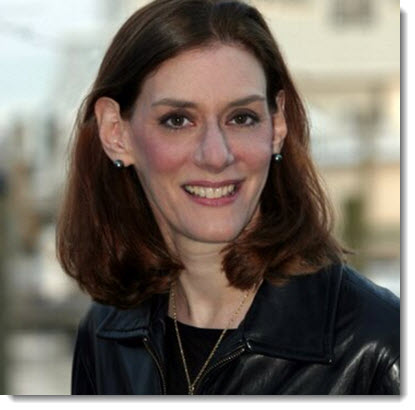 Name: Heidi Cohen
Blog: Heidi Cohen
To support successful blogging, Saturdays are my day off. I unplug from my computer and other work for the entire day.
Any Saturday blog posts or social shares are scheduled in advance. This time is critical to allow my creative muse to rest.
---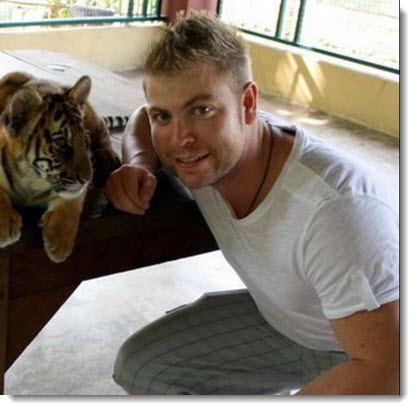 Name: Kyle Loudoun
Blog: Ways to Avoid Scams Online
There is no one consistent answer for this. Some weekends are pure relaxation with family and friends, whereas others are a time to get work done.
That is the life of a full-time online business owner – You are in control and any day can be a "weekend" for you if you want it to be that, whether that is a Monday, Wednesday or a Saturday.
---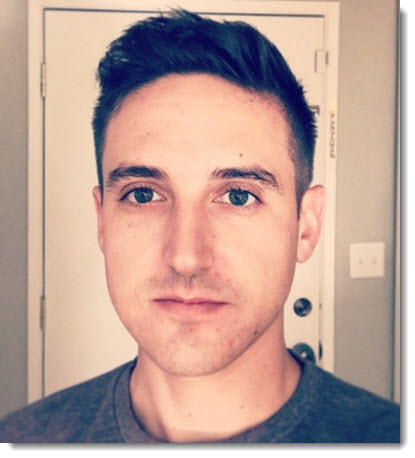 Name: Nathaniell Brenes
Blog: One More Cup of Coffee
Honestly, I work most weekends. It's crazy – I got into internet marketing for more freedom, but I tend to work more.
Partly because I enjoy it, but partly because growing a business is addicting! There's always the next goal, the next income achievement, that next #1 ranking spots. But when I'm not obsessing over work I try to get out on my motorcycle, and go to a local brewery when it's sunny outside!
---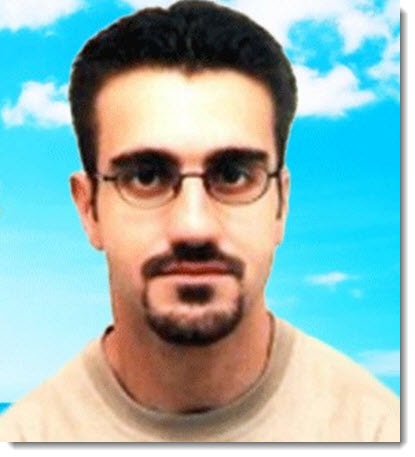 Name: Louie Luc
Blog: Buzz Nitrous
As a professional blogger, I find weekends to be very important for several reasons.
I exercise, rest and relax. This should be a part of everyone's work calendar. You need to see leisure activities as something crucial for your performance throughout your career.
If you're too tired, either physically or psychologically, you won't be at your absolute best which will prevent you from excelling at your blogging tasks. I also take some time to read other blogs and update my knowledge on the latest niche topics that I write about.
Finally, I make sure to check and organize my content calendar to understand what I need to work on in the week ahead.
---
Name: Brandon Arnold
Blog: How to Become a Uber Driver
Overall, I enjoy hanging with friends on the weekend.
However, in the moments that I do have personal time, I utilize the time to read other blogs in my niches, brainstorm topics to write about, and do a little bit of keyword research.
In order to be successful, it's important to constantly work on your goals, and learn more about the market you are in. Even a little bit of extra time spent working on your business can and will go long way down the road and have ripple effects on what your success may look like.
---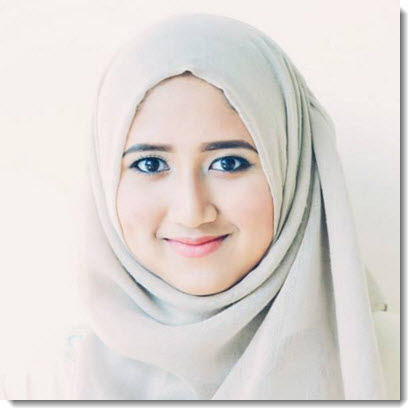 Name: Raihan Jasmine
Blog: Organic Touch
Of course, I start my Saturday morning with the family breakfast and grocery shopping.
All of this tend to end by noon and by then, I'd start editing some photos for the upcoming promotions that I'll do on my website or Instagram. At night, dinner with the family, and then I'll play some games until midnight to relax and unwind.
On Sunday morning, the first thing I'll do is go to the market and then come back home to serve breakfast for my family. And then I'll help mama with some lunch preps. In the evening, I'll update my website with some short blogging and after dinner, the usual games to relax my mind.
Comes weekday though, is when I go full force work mode to maximize productivity.
---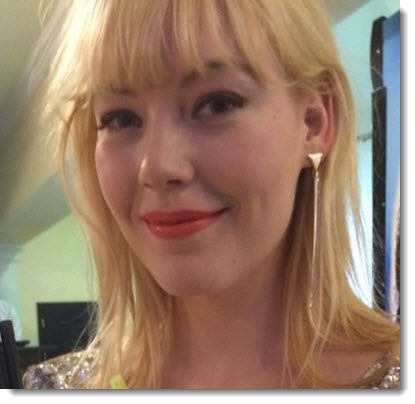 Name: Vanessa Szopski
Blog: Trendy Yoga Clothing
I like to maximize my productivity and efficiency so every Saturday I do one full day of cooking and then meal prep. I actually cook extra food and freeze it so that I have always something on hand in case I accidentally run out during the week or I want something "fresh".
On Sundays, I like to review my tracking sheet where I have all my goals are written down and the summary of the tasks and hours that I accomplished the week before. I then create new goals and tasks that I want to accomplish for the week ahead.
---
Name: Anil Agarwal
Blog: Bloggers Passion
I would normally spend my weekends with my family, but work is my top priority.
There's no weekend for bloggers if you know how busy we are.
I usually spend my time scheduling my weekly blog posts, checking traffic stats and thinking about how to improve more search traffic and my blog earnings. If you have a clear agenda about what your blog's top priorities are, spending weekends is easy.
---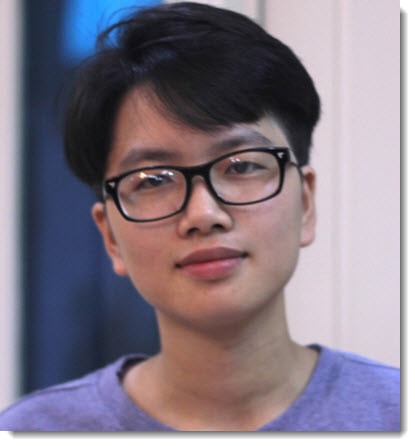 Name: Anh Nguyen
Blog: Blogging Thing
As a blogger, I usually use my weekends to brainstorm posts for the whole week. Since I'm still working a full-time job, I found the days off to be especially helpful for refreshing my brain and coming up with new ideas.
That being said, if you are working on your own blog, it's easy to overwork yourself and forget to rest altogether. So from time to time, I'll just unplug and go somewhere just to relax!
---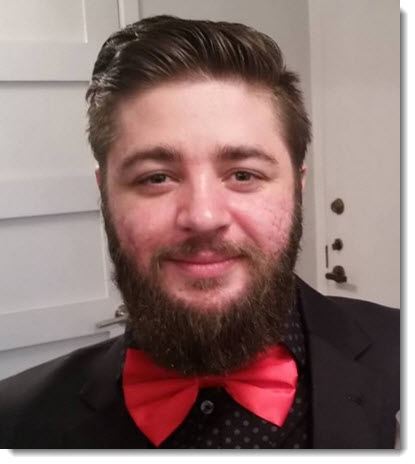 Name: Alex Sol
Blog: Extra Paycheck Blog
I usually try to keep my weekends free for activities and seeing friends. I became an online marketer specifically so that I could manage my time the way I want to. However, there is always some work that needs to be done…
I catch up to all the unanswered emails, YouTube comments, and blog comments during the weekend.
On Sunday evening, I usually sit down for an hour or two and plan out the next week. There is so much to do when running an online business that it can quickly become overwhelming. So I review the week that just past, cross out the actions that I took and re-evaluate the things I have not completed. Did I not finish the tasks because I didn't have time? Or maybe because they are insignificant? Then I decide if I should move these tasks to the next week, outsource them or simply abandon them.
Of course, the weekend is great to also catch up on Jay's live training videos if I couldn't be there on Friday evening. Socializing and helping people within WA happens throughout the week but I do have more time for this on weekends.
On weekends when I don't have many activities planned I might write an article or make a video for Extra Paycheck YouTube channel or for my new niche website.
---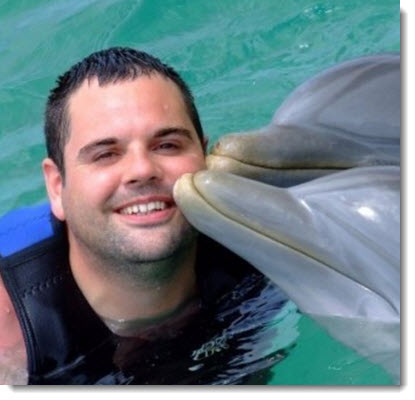 Name: Neil Clues
Blog: Zero to Affiliate Hero
I spend Mon – Fri writing content and generally replying to comments on my blog. So for me, the weekend (mainly Saturdays) is more about chillaxing and spending quality time with the family as a reward for working hard during the week.
However, I do prefer to use Sundays as my "tweaking" days for editing content and improving the overall user-experience of my blog for visitors. In addition, I research topics and keywords for the next 5 new posts because as a blogger, it's important to plan your week in advance and stay focused.
---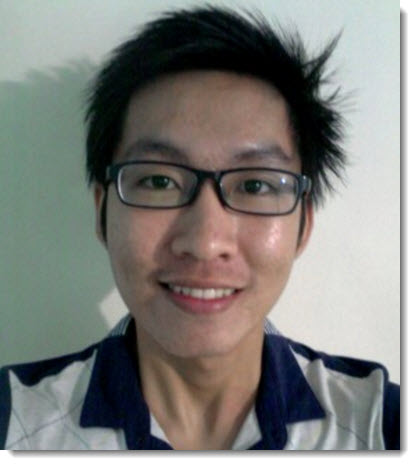 Name: Edy Chandra
Blog: My Success Online Marketing
On the weekend, I do TWO things – I visit 1-2 competitors' websites and see how they market things to their audience, and  I look back on the activities that I have done and try to improve the overall performance.
Most of the time, from spying Competitor's website, I get the "A-ha" moment on what's the next thing to focus on. Finally, I simply schedule the action I wanted to take on my calendar. Then, repeat the process.
---
Name: Rufat Ammar
Blog: Your Income Advisor
Most of the time I spend my time with my family on weekends and I believe it's very important. Making money is an endless process and you can't earn all the money in the world. Blogging is an endless process too.
In fact, if I blog every day to the rest of my life this process will never end.
That's why I believe spending time with my family on weekends is my #1 priority but sometimes when I need to reply to comments on my website or help someone, I do so even on weekends. Finally, it's you who decides how often to blog and when to blog.
---
Name: Vitaliy G
Blog: How to Make Honest Money Online
Honestly man, I'm very lazy on weekends lol, they don't really differ that much from my weekdays because the work is from home.
---
Name: Moritz Steck
Blog: Online Jedis
As an online entrepreneur, my business never really sleeps.
However, I try to dedicate my weekends mostly to my family. So we are usually on the road, having a nice dinner, or are doing some shopping.
I publish posts every day from Monday to Friday and rest on the weekend. That doesn't mean that I do nothing for my business on weekends. My mind is always working.
Wherever I go, I look for new opportunities and topics I can write about and take notes. I also answer the comments on my blogs and social media channels that come in on Saturday and Sunday. I really think that it is important to rest at least a bit on the weekend.
---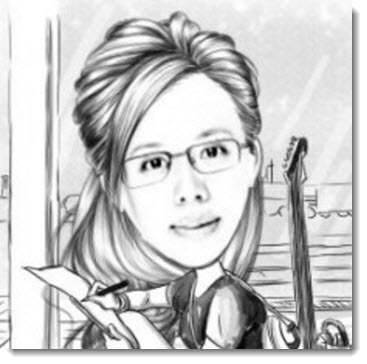 Name: Cathy Ling
Blog: Time Rich Worry Free
On weekends, I try to get a few hours away from the computer to refresh my body. The shoulder back tends to stiffen when you sit for a long time and the mind tends to set into writer's block when you blog for hours.
I love doing Yoga in the morning, make my favorite juice for lunch and get a good rest (like sleep) in the evening.
Occasionally, I would take a stroll at the downtown market, just to see what people are doing for their local businesses that I can implement for my blog. The realization that there are countless of niches that one can monetize from is truly inspiring.
---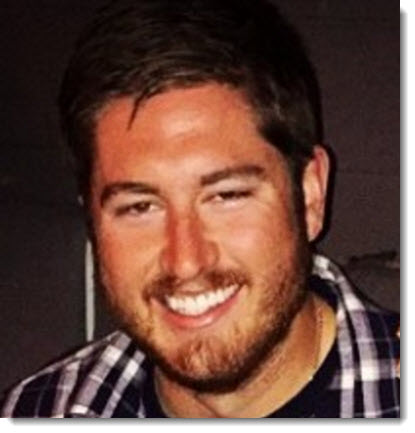 Name: Brok Webb
Blog: Full Time Job From Home
Although my blog has become decently successful income wise, I still work full-time through the week for an offline business that I own. So most of my blogging work happens a few hours a night and during the days on the weekend.
Most of my time is dedicated to writing new posts on the weekend. Since I'm able to devote more than a few hours I like to take the time to sit down and write several posts at a time. During the week, the few hours I spend usually are devoted to responding to emails, comments, and members at Wealthy Affiliate.
---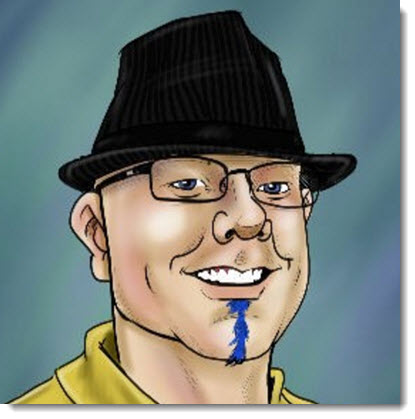 Name: Leo Emery
Blog: Net Wise Profits
How do  I spend my weekend? That's easy! I don't go anywhere near my online business and I kick back and relax.
---
Name: Loes Knetsch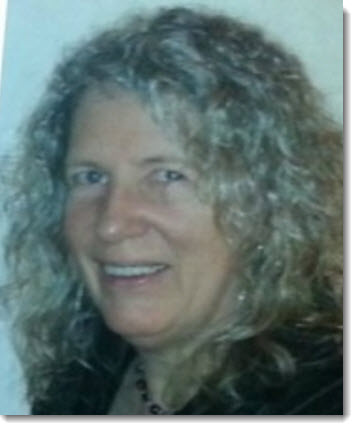 Blog: Work at Home Future
When I do not have social obligations in the weekend, I am spending my 2 days researching, finding great pictures, (sometimes I need to go outside to shoot them myself), and writing new blogs.
In the meanwhile, I hang around on the Wealthy Affiliate forum also, reading blogs and helping people with questions. So most, if not all the time, I'm behind my computer and I do love every minute of it 🙂
---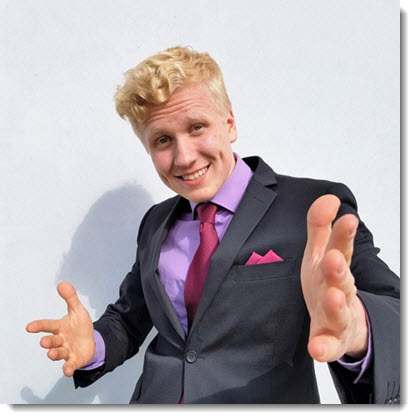 Name: Roope Kiuttu
Blog: Your Online Revenue
For me, weekends are the most productive time for blogging. Usually, I start by setting goals for the day. What do I want to achieve today? How will I schedule my day? Then I write down a plan.
With clear goals and plans, things will be much more effectively. When you set goals for blogging remember this: "Most people fail in life not because they aim too high and miss, but because they aim too low and hit." => Set ambitious goals. I use the most of my time on content creation because it's the most important part of blogging.
Then it's also good to think about new ideas how you could improve your blog: update old content, make creative social media marketing, launch massive PPC-campaign, create YouTube videos and embed them into your blog, outreach to other bloggers in your niche and so on. Decide what your goals are and start working your butt off.
---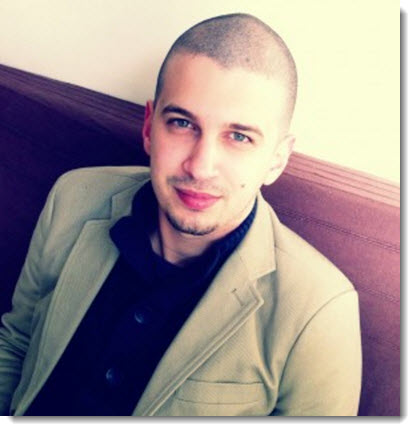 Name: Chris Lee
Blog: A Blog on Blogging
My weekend is when I usually do the bulk of my work with the week-days being just catching up on email, social media etc. Ideally, I also pre-schedule my posts on the weekend so that means I do a lot of writing Friday, Saturday, and Sunday.
I may not be able to pull this off every weekend, but this method I have been using seems to be working fine up till now helping me streamline my content and my workload.
---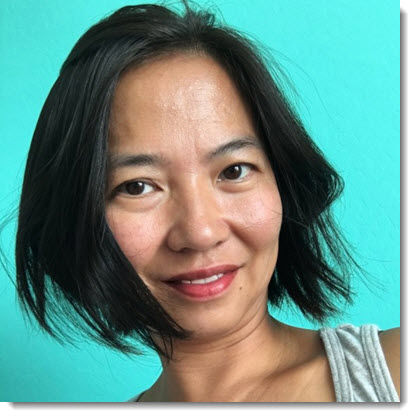 Name: Grace Cheung Izquierdo
Blog: Work Anywhere Now
As a blogger, I usually have my weekends as catch up days, though most of the weekend should be for my family, I still get some work in. It's doing little things like checking my writing schedule, check on stats, youtube, etc. It's great to have a more relaxed view about the work too on the weekends.
---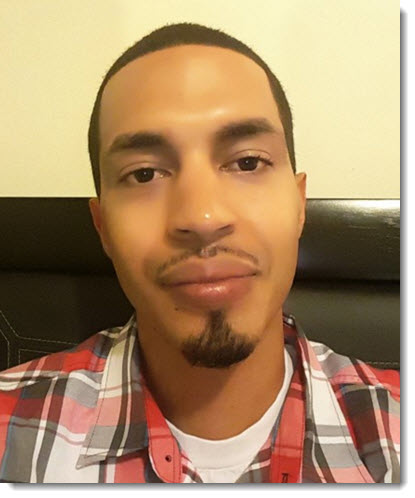 Name: Jason Heard
Blog: Extra Paycheck Online
As a stay-at-home dad, weekends are the best time to really focus and to get work done. That and late nights, lol.
I find weekends are the best times for me to catch-up on any important 'bookmarked articles' or lessons and also a great time to plan the upcoming week.
Whether it's doing keyword research or writing content – this dad works weekends. And I do so with a smile on my face.
---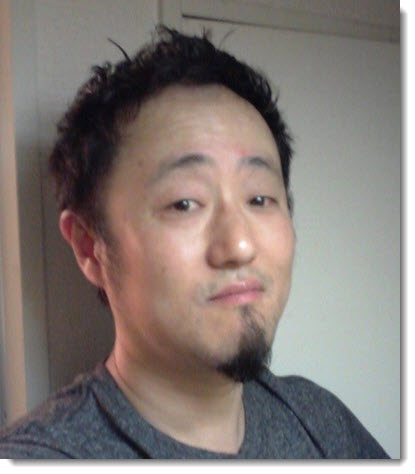 Name: Takatomo Homma
Blog: Seeds for Your Future
On most weekends I go swimming and spend the rest of the afternoon developing ideas for my blog, researching or writing posts. I have little time to write on weekdays, so I have to do it on weekends, but I enjoy it and that's what's important.
---
Name: Stephanie Green
Blog: Your Virtual Career
The weekend is when I find myself being the most productive for my blog. It's when I write my blog posts, I create my social media schedule and weekly target, as well as reading books, articles, or blog posts, to keep me up-to-date with the most current trends or changes in my niche.
---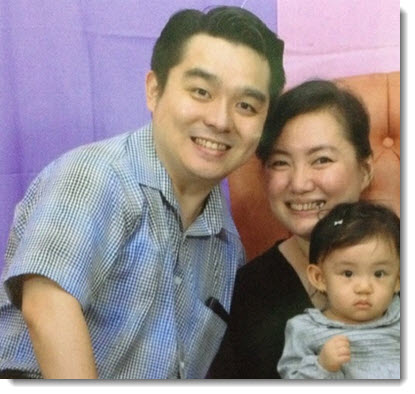 Name: Arief Wibowo
Blog: The Online Business Now
I always attend Webinars provided by Wealthy Affiliate in the morning.
In my timezone, it is always Saturday morning. I wake up an hour early before the webinar, edit my blog a little bit, and watch the webinar for 1.5 hours. The rest of the weekend, I spend it with my family. Love to play with my wife and daughter. We either stay at home or go to the mall.
Final Word
---
As you can see, every blogger has their own ways of utilizing their weekends respective to their niches.
Serious ones prefer to work and plan ahead while others who are more carefree, tend to relax and go out to replenish their energy as well as finding more ideas on what to write about.
Regardless of their approaches, you can definitely see that these bloggers don't usually waste their weekends by doing nothing or by idling by as even on holidays, they have something planned. As they say – Work hard, but play harder, wouldn't you agree?