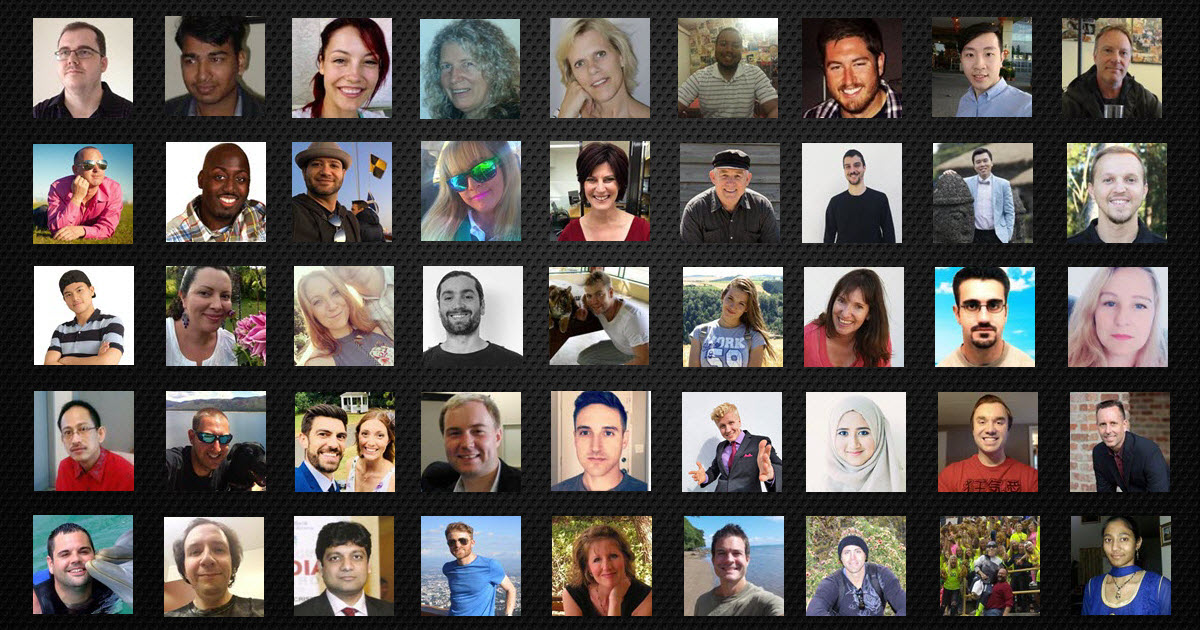 When starting a blog, one cannot avoid coming across mistakes.
Even pro bloggers make many mistakes before they finally found the correct techniques and for some people, that may even take years as some of the biggest problems when it comes to blogging are right under our noses.
I struggled for 2 years before finally ending up with the right mentors, the correct SEO techniques, and an amazing blogging community filled with friendly people who understand exactly what you're going through and are willing to share their secrets.
I asked a number of bloggers on what common mistake do they newbie bloggers make and here are they have to say…
---
Name: Zac Johnson
Blog: Blogging.org
One of the most common problems that I see with new (and veteran) bloggers, is that they are focusing too much on the content creation aspect, and not the actual promotion of that content.
With more than a billion sites on the internet today, there is more than enough content out there already. So, if you are going to focus on content creation – keep it minimal, and the best possible. THEN, after your best content is out there, promote the heck out of it.
You don't need 100+ articles to have a successful blog. Just five to ten will do fine. Make sure each is at least 1,500+ and super high quality. And as I mentioned, focus on the content promotion aspect and keep promoting those same handfuls of articles for the life of your site.
---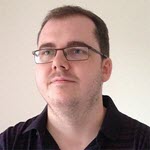 Name: Adam Connell
Blog: Blogging Wizard
One of the biggest mistakes I see is not doing enough content promotion.
And given how much effort goes into simply creating content – it's easy to understand why. Here's the truth:
Clicking publish is just the beginning. It's what you do afterwards that can make or break the success of your content.
You need a documented process for promoting your content, and you need to devote enough time to get it done. This doesn't mean simply sharing your content on popular social networks. You need to do a lot more.
And if you want to really step up your game – build content promotion into your planning & writing process too. For example, inviting influencers to provide quotes.
You'll need to let them know once you've published the post. But, chances are they'll share it. Why? Because they've contributed to the post, they're now invested in its success. And it'll make them look cool when they share it with their followers.
---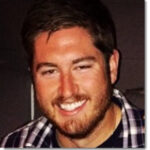 Name: Brok FTJFH
Blog: Full-Time Job From Home
Don't be afraid to publish your content immediately, the look of your website isn't that important. Choose a free theme and click publish.
So many new bloggers worry too much about the look of their website and forget about the most important part, great content. Content is what brings in visitors and what will keep readers returning to your site.
It really doesn't matter what your site looks like if no readers are there to see it. Keep at it, no one fails at making money with a website they just give up before they do.
---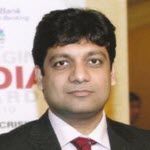 Name: Srish Agrawal
Blog: Infographic Design Team
Blogging is great, but without the right visuals and social sharing in place, you aren't going to see the results you've been hoping for.
A great way to bring boring text content to life, is through the use of visuals like custom graphics and charts within your blog content. Another great method is to create an infographic to compliment your content, then spend some time on your infographic/article outreach and getting other sites to link back to your sites.
In short, understand that people are now more interested in visual content and reading content on their mobile devices. SEO and written content are still important, but make sure you are covering all of your bases at the same time.
---
Name: Lauren Kinghorn
Blog: Inspiring Mompreneurs
New bloggers are often disappointed because they aren't making money fast enough.
They start out with unrealistic expectations. They might be dazzled by success stories about internet millionaires and see their website as a get-rich-quick scheme. It's not.
Rome wasn't built in a day and neither is an online empire.
You can create a viable, long-term business and even generate passive income with a blog but it's going to take some time. And it may not be your first blog. You may have to learn by trial and error, like the rest of us.
It might take a while to find your perfect niche or the best way for you to monetize your site because they are so many, many possible ways to generate income online.
It also takes a while to build authority online, build up a following on social media and become an influencer. Authority and Influence cannot be rushed or bought. You become an Authority over time as you gain skills, experience and expertise.
You become popular and influential over time as you find your unique voice and tribe. And you really start rocking the (internet) world once you know exactly what problem you solve better than anyone else and show others how to solve it.
---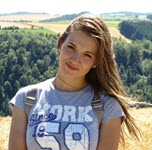 Name: Zarina Kasotty
Blog: Laptop Lifestyle Beauty
I will be honest, there will be a lot of mistakes along the way. It will be annoying but those will help you learn. However, there are ones that you can and should avoid…
Without a doubt, I'd say the most common mistakes new bloggers are these:
1) Not having the proper training to build a solid foundation.
2) Not taking their blogs/websites seriously… as a BUSINESS.
3) Getting distracted by the shiny objects (known as "Shiny Object Syndrome"). When you know you have found proper education, just stick with it and work your butt off on your business.
This being said, if you avoid these common mistakes, you will see success a lot faster than probably 90% of beginner bloggers.
---
Name: Kyle Loudoun
Blog: Ways to Avoid Scams Online
People forget they are speaking to real people when they create content online.
There is a tendency to get lost in the process and trying to appease search engines through your content creation, that even experienced bloggers often times fail to humanize their content.
That is the biggest mistakes I see. Google and other search engines are after the highest quality, engaging content. They are getting better and better at finding this and those bloggers writing for people versus algorithms are those that are going to truly benefit from search rankings as time goes on.
---
Name: Nathaniell Brenes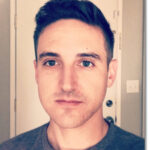 Blog: One More Cup of Coffee
I think the biggest mistake newbies make is that they try to make everything too technical. They want to know how to code WordPress, or they want to know detailed SEO techniques. Most of that is either garbage people leverage to sell products, or the last 10% of the stuff you should be doing to your website.
80-90% of success out there is having something important to say, and actually, physically punching the keys on your keyboard and hitting publish.
---
Name: Lynn Huysamen
Blog: Kaboutjie
I would say that the biggest mistake that bloggers make is to not figure out how to write content that ranks and converts. I know a lot of bloggers that have been doing it for a long time as a hobby and they get hardly any traffic or income from their blogs. If you want to make money from blogging you need to look at it as a business and at the very least learn the basics of SEO and online marketing.
---
Name: Louie Luc
Blog: Income Prodigy
One of the most common mistakes I see beginner bloggers make is that they often start by publishing tons and tons of very short posts — most of which don't even have 300 words in length.
What these newbie bloggers don't know (or haven't realized yet) is that it is not the amount of blog posts you publish but the level of quality that is at stake in the blogging "game" here. And you'd hardly come up with something of quality in just a few words. This is a crucial blogging factor to consider and keep in mind.
(I'm sure not everyone will agree, because we all have different visions and strategies but…) Instead of going live with lots of short posts, I prefer to publish fewer albeit longer articles with a higher level of quality. Content that is helpful and useful for my readers that will, at the same time, receive some love from the search engines (i.e.: higher rankings and more organic traffic) because quality, helpfulness and usefulness are what Google, Bing and other search engines want to offer their users, as well.
---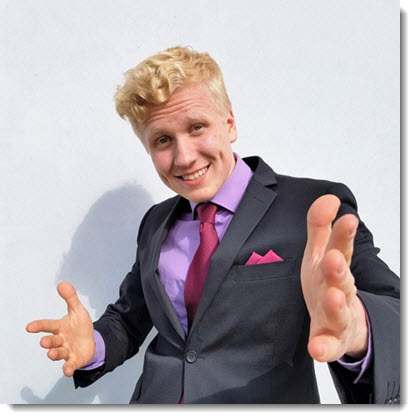 Name: Roope Kiuttu
Blog: Your Online Revenue
The most common mistake that I see beginner bloggers making is that they lack consistency.
Building a successful blog takes consistent effort for a long time. Many beginners write a few blog posts every now and then but when they don't see immediate results, they give up.
A better approach would be writing consistently, for example, 2-3 high-quality blog posts every week for at least 6 months while all the time learning new skills and tips regarding blogging. With a consistent 6 months of blogging, one WILL see results.
---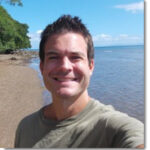 Name: Ryan Biddulph
Blog: Blogging From Paradise
Chasing profits versus passion is the big mistake. Focus on having fun; not finances. This makes the work the reward. When profits do not show up for 3-6 months or longer you won't lose your motivation.
---
Name: Anil Agarwal
Blog: Bloggers Passion
There are a ton of mistakes most new bloggers make but following are the top 3 most common mistakes I've been observing for a few years.
Not creating an editorial calendar: If you want to build a profitable blog, you need to be consistent. The best way to be consistent is to create an editorial calendar, come up with post ideas in advance and batch your posts in advance.
Not doing any keyword research: This is the biggest reason why most people don't get any traffic to their sites. Make sure to use tools like SEMrush for finding better and low search volume keywords before you publish another blog post.
Focusing on quick results: Blogging isn't a get rich quick scheme and you can never make money overnight. It takes years if not months to be able to get a better idea about how you can actually monetize your site. So don't give up and focus on long-term goals.
---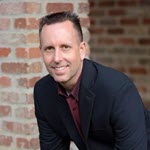 Name: Tim Bourquin
Blog: After Offers
Not starting an email list from day one is a big problem. Even if you are only getting 10-20 people to your site per day, you could be converting a few of these into mailing list subscribers.
For this to happen, all you need to do is create something to give away on your site (such as an ebook or PDF) and you can start building your list from day one. Jump forward a year from now and your mailing list could easily have over 1,000 subscribers if you are adding just three per day!
---
Name: Jerry Huang
Blog: Smart Affiliate Success
The most common mistake I see for starting bloggers is being too concerned about the look of their blog.
Many spend A LOT of time trying to choose the 'perfect' theme, designing and customizing anything possible on their site.
But they fail to realize that nobody will appreciate their effort until they're able to drive enough traffic to their blog. So, my advice for bloggers who are just starting out is to focus on the foundation of your site, the basic content, core structure and of course traffic generation.
---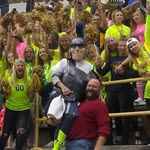 Name: Tony Lee Hamilton
Blog: Tony Lee Hamilton
The most common mistake that I see starting bloggers make is that they try to monetize their site right away, feeling that they must earn from it or it's not a success.
When I mentor Friends, I ask them if they are open to earning an income on the internet.
When their answer is yes, I then know that I am the right mentor for them. The first thing that I have them do is to create an earn money on the internet from home site that we will indeed monetize. That allows the Friend to work on their niche website without worrying and/or concerning themselves with monetizing it.
Because the niche website doesn't have to produce income, the Friend is more able to write freely and be more creative, bringing much more quality content to their audience. The higher quality, more genuine and not monetary based content leads to not only higher SEO rankings with the search engines, it also grows the targeted audience organically.
---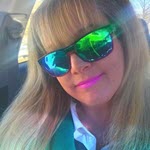 Name: H. Erin Nelson
Blog: My Wealth at Home
When bloggers first begin creating their brand new blog in hopes of it becoming a smashing success, so many times they are deluded.
In order to be successful, the blogger needs to realize that this doesn't happen overnight.
It is truly a unique process that takes time. Writing great content, using high-ranking keywords/keyword phrases and developing trust with your audience is a lengthy process.
My advice is to put your heart into gaining interested readers, and in due time you will discover a wonderful home inside the web, full of promising success!
---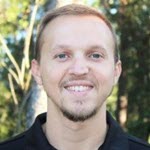 Name: Jeremy Hood
Blog: Ktchn Dad
Rookie mistake – Not having the right expectations.
In the beginning, trying to get a handle on everything that goes into a successful online business can be overwhelming. I see so many newbies expecting to hit a home run with their first site.
This can happen but in the beginning, you are likely to make mistakes. Trust in the WA process and eventually you will get to where you want to be.
---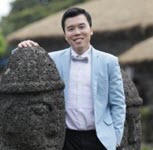 Name: Jack Cao
Blog: Bare Naked Scam
The most common mistakes beginner bloggers make are (1) not being consistent, (2) targeting keywords that have no "buying intention", and (3) not utilizing social media platforms efficiently".
You see, especially when you are just starting out, earning your first dollar online is the key, the fuel for your future success.
And, if you keep creating content that targets the "how to" type of content, you may not get the sales, because there is no "buying intention". Yes, targeting long tail keywords is the way to go, but you have to understand the psychology, the true meaning behind the keywords (the intention when someone is typing the search term). And, that is the key that most beginners miss.
The "how to" type of articles, or what we call the informational articles, are good for building authority, but it shouldn't be the main focus at the start.
Also, it probably takes 3 to 4 months before Google rank your content, so during that time, the fastest way to get traffic is to utilize social media platforms to get things going. Most beginners neglected this powerful avenue.
---
Name: Scott Newkirk
Blog: Honest Ways to Make Money From Home
From my own personal experience, and from helping other newbies who are just getting started in this industry, I would say the most common mistake would be failing to narrow down your niche.
Personally, it took me 3 times before I was able to narrow my niche down and become successful.
The reason why most people fail is that they go too broad and think they can conquer a massive niche like gaming all on 1 site.
---
Name: Fleur Allen
Blog: Passion to Purpose
A common mistake made not only by starting bloggers but others who are starting out in business, is inconsistency.
What new businesses don't realize that committing to creating consistent, regular content builds trust. Check out the high profile of successful bloggers and YouTubers. They are all creating content consistently and therefore building trust with their followers.
---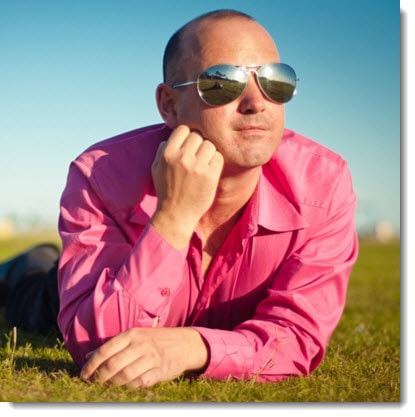 Name: Derek Marshal
Blog: BloggersHQ
Great question Riaz!…and a darn easy one to answer… The most common mistake that I see Bloggers make is to not keep on going and to see it through their project and to build a very profitable and sustainable business.
I mean would you invest your time, energy and effort into building a bricks and mortar business and give up after 3 or 4 months?….me neither but sadly many blogger with great niches, excellent keyword research and beautiful and top quality content make that very mistake of giving up far too easily!
---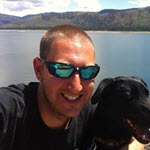 Name: Mike Rogers
Blog: Affiliate Marketer Training
Well, that depends! People start blogs for different reasons, but I'm going to assume you're talking about bloggers that want to make money online.
By far, the biggest mistake I see made, is a lack of patience due to incorrect expectations.
Making money online is a BUSINESS, but very few treat it as such. In order to succeed in almost any business, you need to put in months, or even years of work before any profits are made. Most small businesses require large sums of money to start and don't profit for the first 2 or 3 years.
With a blogging business, you don't need to put in the financial capital that most businesses require, but you still need to put in the time. The vast majority of bloggers quit before they ever have a chance at actually earning money online as they enter this field with the wrong expectations about how much time and work it really takes.
---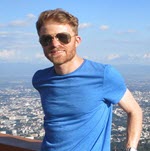 Name: Steve Mann
Blog: Suave Yards
A common mistake newbies make when blogging is simply underestimating the time it takes to gain Google's trust and then giving up too early.
Persistence and patience, along with the ability to write engaging copy, is the key to a successful blog.
"It is hard to beat the person that never gives up" – is an adage worth remembering.
---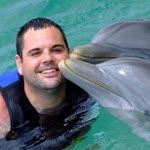 Name: Neil Clues
Blog: Zero to Affiliate Hero
One of the biggest mistakes made by beginners is that they "monetize" their blogs too early, when their core focus should be content creation until they have some level of traffic.
Newbies also overkill it with monetization. They insert affiliate links into almost every post which can negatively impact search engine rankings, thus attracting little traffic and earning minimal income.
---
Name: Dylan Rieger
Niche selection and keywords are the biggest mistakes I see people make. Either they select keywords they'll never rank for or choose niches where there's basically no money to make and that can really affect them in the long run.
---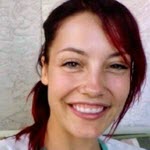 Name: Ashley Te Kare
Blog: Ash Tree Books
I would tell newbies to avoid doing a mistake I did. I didn't title my images on my computer before uploading it and it is a pain in the butt to remove images, retitle properly and re-upload images.
One thing you cannot do is to retitle it properly once uploaded. Make sure you have given your images proper titles before you upload them to the image gallery in word press.
You have the ability to give the image a title and you put in an alt text (SEO likes you putting alt text in) within word press gallery, HOWEVER SEO will detect whatever name your image was given prior to upload. SEO does not like to see a string of numbers or digits.
For example, even though I gave it a name in WordPress media library, I did not title it on my computer first. SEO will detect the ugly name instead: bb0fb971ab73f86c7e0dd0b5c3ef4640.jpg.
---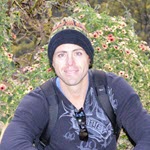 Name: Todd Maltzahn
Blog: Learn to Grow Wealth Online
The biggest mistake I see beginner bloggers make is not knowing the basic White Hat SEO skills it takes to rank content organically.
It's really not hard to learn how to do on-site SEO and it can benefit anyone who has any type of online presence.
Videos or written content, bloggers or eCommerce sites can all benefit from some basic SEO training. Do this and focus on helping your niche audience solve a problem and you've got a winning solution to online success.
---
Name: Eric Cantu
Blog: Work From Your laptop
Bloggers early on make the mistake of not taking full advantage of keyword research. So, many think that their audience will just find their content and don't realize there is a true science behind it. By using keywords with low competition you can truly build your traffic into something massive, and that's where the potential for revenue comes in 🙂
---
Name: Loes Knetsch
Blog: Work at Home Future
Well, the biggest mistake I made was starting up multiple websites. I have 8, and it cost me too much time to maintain them all, so they are all average. When you start online, stick to one website and make it an awesome one. It's too late for me now, I just can't say goodbye to my babies.
---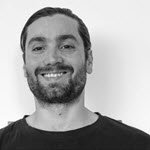 Name: John Miguel
Blog: Start Make Stop Waste
I would say that the #1 mistake I see people make all the time is that they give up, just before they are about to see results many times. The business model works, it requires patience the first 3-6 months though.
---
Name: Jessica Miller
Blog: Thriving Cat
Be careful not to focus too much on social media at the beginning.
If you put a ton of time into building up a brand on social media but there isn't enough content on your site, then you won't get much repeat traffic.
They will get there, look around and think they have seen what you have to offer and won't go back. It is better to build up a good content base first. In the meantime, you can get organic traffic with great keywords and SEO skills.
---
Name: Ilias Kuonelis
Blog: Make Money Bay
Most beginners underestimate the effort it takes to create a blog that gets traffic consistently. When you are a blogger, you must blog. There are no alternatives or shortcuts. Some people ask how much is enough. There is not a standard rule but you must blog more than your competitors."
---
Name: Mike Beatty
Blog: Make Time Online
Not connecting with other bloggers! The best thing about blogging is that you are guaranteed to do well with it as long as you are consistent and persistent. Being held accountable by other people on the same journey is so important to keep this up and speed up your learning process.
---
Name: McKenzie Durham
Blog: Paint Atrocity
You see I am still on just my first website, and I am still learning myself.
I don't think I know of the common mistakes beginners make yet but I do know most of my mistakes have been just getting ahead of myself, and then expecting too much too fast. I have had to learn to take my time, and ask questions when needing help. The biggest mistake I have ever made was trying to start blogging without help.
In the past whenever I attempted a new blog, I had no community to go too when I got stuck. Now that I have WA, I have already gone farther than I ever have in the past.
---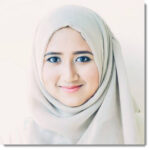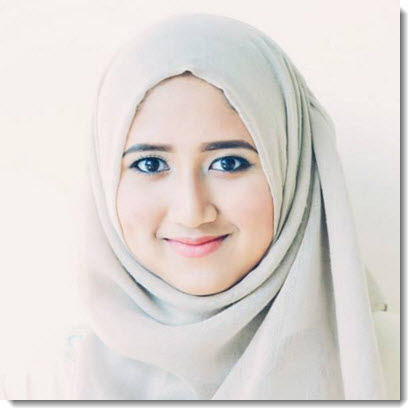 Name: Raihan Jasmine
Blog: Organic Touch Malaysia
I guess one mistake bloggers do when they are just starting out is to think that the can take on the whole world alone. I too was guilty of doing this because stepping into the online business world, I got very excited and wanted to do everything at once.
It was great at first but after month 6, I quickly got overwhelmed and I was under a lot of pressure.
I realized that I can't do everything at once unless I have a good flexible team and a solid plan so now, I only focus on one business at a time. My advice, is for beginners to focus one thing at a time.
---
Name: Chris Chong
Blog: Internet Marketing Secrets
Common mistakes that beginner bloggers make:
#1) They have NO idea on how to monetize their content by leveraging the power of search engines and social media sites.
#2) They are not creative enough while creating content on blogs/sites as they tend to have insufficient unique selling point to stand out from the crowd. The "saturated" making money online blogs that are everywhere on the internet. Every blogger/internet marketer need to have their own set of USP in order to succeed in the long run.
#3) They did not create content that's thorough & helpful enough that'll solve problems for its audiences.
#4) Market our content on various web traffic channels instead of just relying on "single traffic-source". Stick to the "big 5" like Facebook, YouTube, Search Engines, Pinterest, Google plus (great for SEO endeavors).
---
Name: Eddy Salomon
Blog: Work at Home No Scams
The biggest mistakes I see newbie bloggers make is approaching their business with an employee mentality. When you first start out, the hours you put in won't make much sense financially. But in time it will. But most new bloggers give up before that happens. So that's the biggest mistake they make.
---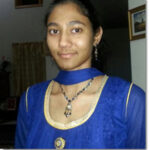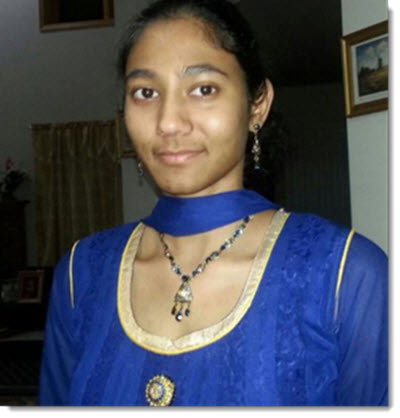 Name: Angel Shama Sharon
Blog: Above and Beyond the Horizon
They get writer's block when they seem to have too many ideas to branch out from one thing, they make it broad and not specific.
---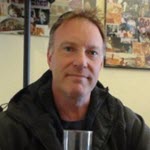 Name: Chris Towers
Blog: The Island of Rhodes
In my experiences, people who are new on the scene to blogging naturally make mistakes, we are human after all.
This is where I see most of the errors being made though, people forget they are writing for humans. Just because we sit at a computer, does not mean we are writing for computers.
It is always important to remember, that real people will be visiting your blog, real people will be looking around, and real people will be taking actions on what you are telling them.
While it is important to follow the rules to get your content correctly indexed and ranked, always write quality helpful content for your readers. Be friendly and approachable and always be ready to interact with your visitors.
---
Name: Nick Hoyt
Blog: Japanese Tactics
One common mistake that I see starting bloggers do is that they aren't consistent in producing new content over a long period of time.
Most of the time a person will have a lot of new posts in the first couple of months, and then they will start to fall behind to the point where they are only posting once or twice a month.
This is killer to your blog, as both Google and your visitors will quickly learn that there isn't much of a reason to continue coming back.
But if you can create 2-3 new articles per week, then not only do the search engines know that your site is constantly being updated (and should be rewarded for that), but your visitors will also have a reason to check in every day or so to see what's new.
If you also take a long-term perspective, you can see how as little as 3 posts per week add up to over 150 posts per year, which is when you really begin to gain some authority and traction.
A little bit of work, done consistently, creates a big difference over time!
---
Name: Joe Yee
Blog: Affiliate Marketing Free Guide
One of the common mistakes made by bloggers when they are just starting up was the failure to write content consistently.
As a blogger, we can't determine which article we write is going to get indexed and ranked by search engines. Writing content regularly is essential to give your blog more opportunities to be seen by search engines.
If you are not producing content on regular basis, your blog will gradually lose its traction. Your credibility in the eyes of your readers and followers will soon have vanished. You will get frustrated as you see your ranking drops over time.
---
Name: Gary Horton
Blog: Scam Avenger
The biggest mistake I see newbies make is failing to commit to their success. They hesitate. It is as if they are thinking I'll play with this opportunity until I know for sure it will work for me. The problem with this reasoning is you can't succeed if you only dabble.
Commitment is powerful. Commitment assures your success.
I wish I could take each newbie to the top of the mountain and show them the promise land. I wish they could see for themselves the incredible new life that awaits them if they would commit to their success, do the work, and persevere.
---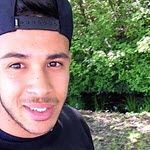 Name: Anis Chitty
Blog: Full Time Home Business
The most common mistake I see newbies do is to come into blogging with the wrong mentality.
I often see newbies excited about blogging but expecting to make thousands of dollars within a few months. But after two months of hard work when they don't see results they just quit. If they only waited a few more months they could have started seeing their hard work paying off.
I'm not going to lie when I just got started doing this I was expecting to make money in my first or second month, but I was surrounded by a great community of bloggers who explained to me how blogging actually works and that I should be patient and work hard for months. In fact, that's another mistake newbies make is they start their blog and work on it by themselves without any support or training. As a newbie you need guidance and support in order to succeed, if you want to do blogging all by yourself rest assured that you're going to get overwhelmed and quit in no time!
---
Name: Sam Ammouri
Blog: Smarter Affiliates
Came to Wealthy Affiliate in April 2013 after I lost my retail store due to Hurricane Sandy on October 29th, 2012.
Even though I wanted to succeed online so badly, I wasn't applying the information I learned the right way at the beginning.
I guess I took things for granted, and that was my biggest mistake. I struggled for 2 years and thought of quitting this online venture but I decided to give it a last chance, went back To Wealthy affiliate courses again, applied the information right this time. Now I have 20 successful websites. I believe I have more websites than anyone in Wealthy Affiliate.
---
Name: Trish
The most common mistake that I have witnessed starting bloggers tend to make is they refuse to learn the proper terminology for building a website, and they forget that they can search the internet for virtually ANYTHING they want to know more about.
---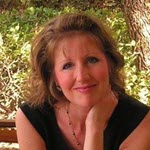 Name: Suzi
I guess the biggest mistake I made when I first started out blogging was to focus on a more specific audience, rather than including a more general sect of who my audience could actually be.
My niche is children's education, and I was mainly trying to target younger parents. However, it seems like so many of my sales have come from grandparents! I figured this out when they started emailing me to tell me that their grandchildren were so happy with their gifts:) I was just thankful that I helped someone! I think this goes to show new writers to never neglect someone who could potentially be their audience!
---
Name: Brian
Blog: PS4 Driving
I think a common mistake that a lot of starting bloggers make, especially those trying to earn income is the expectation that they'll make money quickly. You have to get established first and show the search engines that you can provide value before people will start trusting you and then be willing to spend their money.
---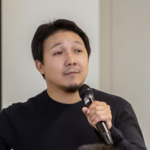 Name: Dione Sui-San
Blog: Hempire SEO
Blog like your business depends on it. Blog as if your business, is a business!
These two simple statements are what many content creators, bloggers, and brands forget. Just because creating content is easy, it doesn't mean that your blogging efforts and success will be.
Create content that provides value to your audience. Understand what makes your content better than the competition, and also put in the time and effort to gain new backlinks and promotion for your site.
Once all of this is in place, bloggers will then start to see more traffic and SEO rankings in Google for their own site.
---

Name: Nazsh Fiqqi
Blog: KAMIRA Event Management
Beb, when I was first starting out, I didn't know just how big the event world is so whenever clients called me, I immediately say yes no matter what type of event it was.
"Nazsh, could you do a fashion event?" Yes!
"Can you organize a birthday part?" Yes!
"Can you organize a seminar?" Yes!
After a while, I got too overwhelmed because although my niche is events, I didn't specify which section I wanted to cover on. One minute I covered an Annual Dinner event, and another minute I was organising a traditional Malaysian majlis kedondolan.
Of course I can cover a wide area of events within the same niche but I am only human and I can't split myself into two so at one point, I stopped doing different types of events for a while and got myself an intern who I can divide the task with.
Starting a blog is like starting a business. It can be really fun but make sure you focus on one topic first before delving into other sections.
---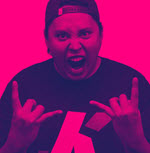 Name: Moiz Hamzah
Blog: Kitamen Shah Alam
Aye, when I first started, I got attracted to many things and wanted to cover all of them at once.
That got me in a real pickle because I quickly got overwhelmed by the endless amount of things I need to cover on before I forget and lose momentum so my advice so because of that I learned to focus on one specific niche for a time before delving to the other.
---
Final Word
Starting a blog can give you mixed feelings – You'll feel happy and exciting but at the same time, also nervous and overwhelmed with the boundless possibilities.
I've been there, and so were the other bloggers I've mentioned because as huge as those possibilities of niches we can delve into, we need to stick and focus on one first until we've grown accustomed to it before thinking of delving to another.
Do you have any doubts that are going on your mind on your blog? Let me know below, I'd love to hear them out.