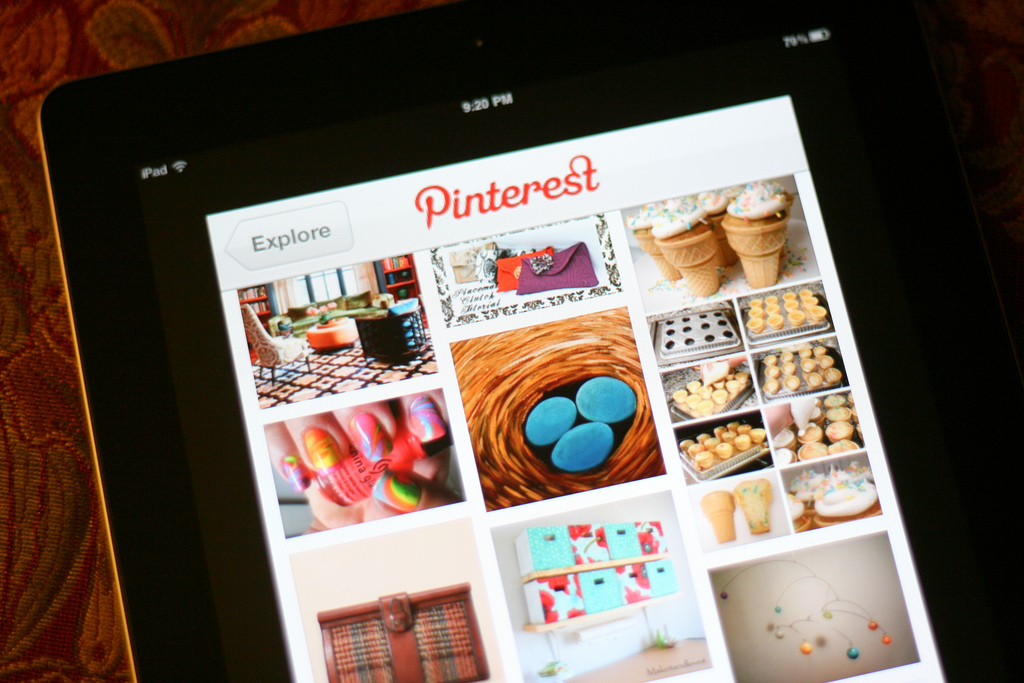 So you've made a Pinterest account and you're bumped because you don't have any followers.
And the solution? Well, follow the big names there of course!
Because not only can you learn from them, you can also interact and find more people with common interest there.
Here's 7 of the most followed people in Pinterest in 2014 (as of 28 June):
1)   Joy Cho

Just recently, she was number 5 of my top 7 and now, she's gained followers pretty quick to be the number 1 most followed Pinterest user.
Would you believe that she even topped the Co-Founders of Pinterest themselves?
Followers   : 13,544,543 (Almost half of the number of people in Malaysia!)
Boards       : 93
Pins           : 11,524
2)   Jane Wang

Isn't it surprising to know that the mother of one of the co-founders of Pinterest is more followed than her son?
Followers   : 8,234,996. (Still more than the whole of Singapore!)
Boards       : 111
Pins           : 32,146 (Most pins than anyone else!)
3)   Christine Martinez
It's no surprise to see the Author of "The Complete Idiots Guide to Pinterest Marketing" to be on the top 7.
Christine is so famous, would you believe that she even topped the Pinterest Co-Founder himself?
Now we know that her book really is affective since the author herself has more followers than the co-founders of Pinterest.
Imagine how much sales she'll be getting as she climbs the ladder!
Followers   : 5,449,940 (3 million followers below Jane!)
Boards       : 60
Pins           : 41
4)   Evan Sharp
Being one of the Co-Founders of Pinterest, it's no wonder why Evan is one of the top most followed Pinterest users.
Evan is an ex architect which we would probably guess, is due to the huge profit he earns from Pinterest instead of working on buildings.
Nevertheless, Evan still shows his love for buildings by cataloging his amazing designs in Pinterest which probably is the reason why he has so many followers.
Followers   : 3,369,826
Boards       : 160
Pins           : 5,048
5)   Jennifer Chong

Being a graphics designer, most girls follow Jennifer because of her beautiful infographics but the men, well they just follow her because she's beautiful.
Followers   : 2,377,499
Boards       : 78
Pins           : 10,490 Pins (How addicted is she?)
6)   Maia McDonald

We get this question a lot so please understand that Maia is NOT the owner of McDonald's.
If she is, imagine the contradictions and the media explosion that would create! (Which would definitely get her the most followers in Pinterest)
Maia is the Creative Coordinator for Williams-Sonoma, a blogger, an online curator and also a designer which means that she definitely deserves those followers due to the amount of work she put in (And not just given as any rich-born would).
Followers   : 1,852,404
Boards       : 48
Pins           : 24,514
7)   Ben Silbermann

Ben is also one of the Co-Founders of Pinterest so we expected him to be within the top 7 most followed Pinterest users (shameful if he's not).
What we didn't expect is, that he got beaten by women who doesn't even own Pinterest.
Followers   : 809,911 (His mother has about 8 million more followers than him)
Boards       : 70
Pins           : 3,773
Conclusion
From the top 7, we can definitely conclude that Pinterest is geared towards women interest as out of those 7 people, only 2 were men!
Plus those men were lucky because they are both Co-Founders of Pinterest.
So if you want to excel in Pinterest, a good tip to bear in mind is to always add something that caters to the women interest as they are surely the majority in the World of Pinterest (Yes it rhymes).
For more information on leveraging social media for your business, check out my review of Wealthy Affiliate here.
Riaz Shah