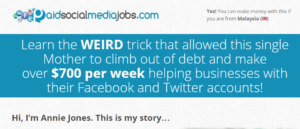 Product Name: Paid Social Media Jobs
Website:  www.PaidSocialMediaJobs.com
Type of business: Freelance jobs specifically for social media
Price: $47
Owner: Unknown
Overall Rank: 0 out of 5 (Scam)
[Update] This scam has finally met its end as it' has been taken down and you won't be able to access their page anymore.
Paid Social Media Jobs is not exactly a scam because you can actually make money from it.
Your next question will then be "Really? How?"
Well that is where the scam starts because after joining, you will face all sorts of trickery which would make you regret ever joining because all that was advertised, were nothing but lies.
Do continue reading as I unveil to you the mystery behind Paid Social Media Jobs!
What is Paid Social Media Jobs all about?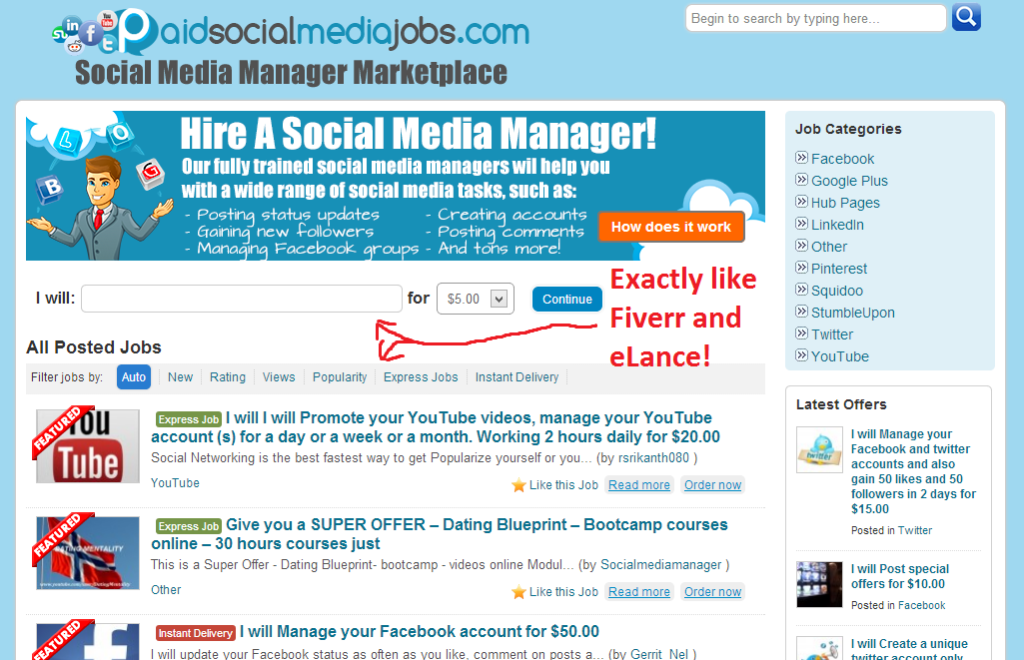 Paid Social Media Jobs is a type of an online marketplace where you can find jobs to work as a freelancer which in other words, means part-time.
Some of the works that companies would want you to do includes:
Replying to comments on their social media page
Tweet on Twitter
Getting likes for the Facebook page
Commenting on YouTube videos
Manage their social media accounts
However the price alone is a rip-off because you can actually find the same thing in Fiverr or eLance which is WAY better, more credible, and free!
As a freelancer, you are looking for work to get money so why do you have to pay, in order to work?
An advice from me is that whatever program that asks you to pay first in order to join, especially without a trial is 99% scam.
Pros and Cons
Pros
The fee is one-time (Still pricey).
There are tutorials provided.
Cons
Jobs are not permanent.
Use of Fox News video to lure innocent people into joining (unethical).
Very difficult to find jobs (It is normal to not get a job for at least a week).
You need to be experienced because job requirements usually ask for 1,000-4,000 likes on their social media pages such as Facebook (not doable!).
Companies don't really trust you if you have no good background.
Companies don't see social media as of true importance so they will never hire you full-time. If they do, they would choose very recognized social media icons such as Neil Patel.
Golly, that's a lot of cons! Better check out my #1 recommended program here instead!
Who is this program for?
Only for specialists.
At first even I was tricked into joining because of the false claims that anyone can get a job when joining.
However after I'm in, I didn't even manage to get a job for at least after a week of searching!
Companies only want specialists who can do unrealistic tasks like "Getting 2000 likes for our Facebook page" or "Getting 5,000 views for our Youtube videos"
Sure it's nearly impossible for us but specialists who are popular in social media with thousands of followers can do this easily.
The only job I was lucky to find was to reply to comments on Facebook and Twitter but even for that, the pay wasn't as much as I expected.
Red Flags – Are They Worth the Risks?
There are just so many ways that Paid Social Media Jobs are tricking people which we can only know once we are a member because after joining, these are what you will experience:
Red Flag #1 – Hard to Actually Get a Job.
Social Media is an important marketing tool and sure, trends are rising but companies do not see that as a really important enough aspect to make it a main position for a department.
That means that you will never be hired Full-Time unless you're extremely good and have helped other huge companies as well.
They do not understand fully how social media works except for the fact that they want MASSIVE amounts of "likes" and "follows".
Even within Social Media Paid Jobs, it took me more than a week to finally land a job because all the other jobs that those companies want are impossible for small people like you and me.
The types of jobs that they usually ask for are things like "Getting 2000 likes for our Facebook page" or "Getting 5,000 views for our Youtube videos".
Although the payment is one-time, the pay is not that much of only a few hundred dollars for a job that would take weeks to get done.
So unless a company is kind enough to give you something simple with a huge paycheck, you'll probably just end up getting a few hundred dollars' worths of money which I would say, is a complete waste of time.
Red Flag #2 – They Use Countries to Attract You.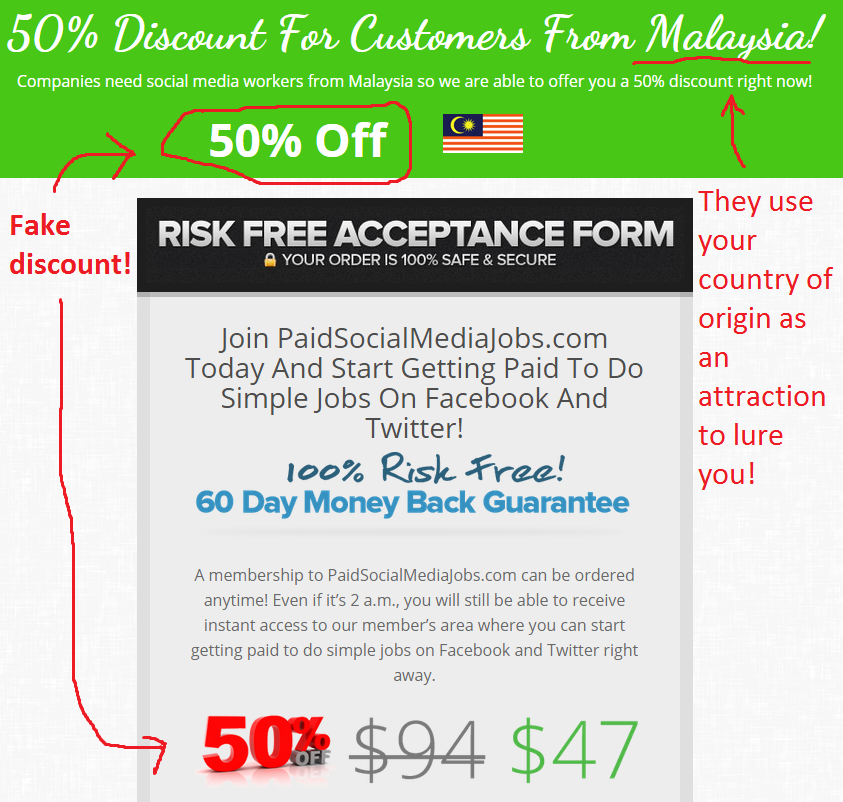 For Americans, this won't have much effect but for people from other countries that are not that famous with online business opportunities such as in Malaysia (Where I'm from), in Singapore, in Spain or in Germany, when we see ads targeting our country we generally feel warm and fuzzy inside.
We will feel like "Oh the Americans really like us to provide a platform for our country!"
So Paid Social Media jobs will use this to their advantage by saying "50% discount for people from Malaysia (where I'm from)!" As seen on my screenshot above.
As the naïve person that I am, I felt obliged to join so that's what I did.
But only after that do I realize that discounts are fake and the prices are generally the same everywhere.
Red Flag #3 – Fake Fox Video to Clickbait You.
Made up videos with false promises are normal for scams.
In their advertisements, they tell you that it's for anyone who uses social media and they tell you that it's hard to find work nowadays to make you all hyped up.
Then they showed you a Fox video of an unemployed woman who then suddenly started making about $8000 a week and before the video ends, they tell you that social media managers are paid on average $40,000 a month.
Typical scam technique.
Of all the reviews I've made on scam products, not one of them didn't use a video to fake you into joining because they know that once you're inside, you will definitely leave.
Red Flag #4 – Lots of Complaints Everywhere.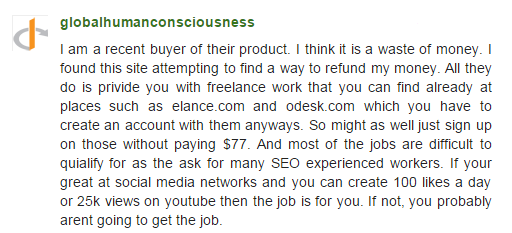 I hate to be the bearer of bad news but this one's fairly obvious.
If you check on other sites and reviews on the internet, you'll know what I'm talking about – there are countless people facing problems with finding jobs and withdrawing that it's sad.
If the comments are only but a few, I wouldn't mind and would normally look past it but if it's everywhere, then it's a clear sign that something's wrong and you need to be very wary of where you tread as you might very well be their next victim.
There is a Better Way.
If you're looking for a way to make money online, allow me to recommend you my best.
I've been on the hunt for legitimate Work From Home programs and if you follow my page, you might have noticed that I do a lot of reviews on these sorts of programs but over the years, one that has been standing out the most, is Wealthy Affiliate.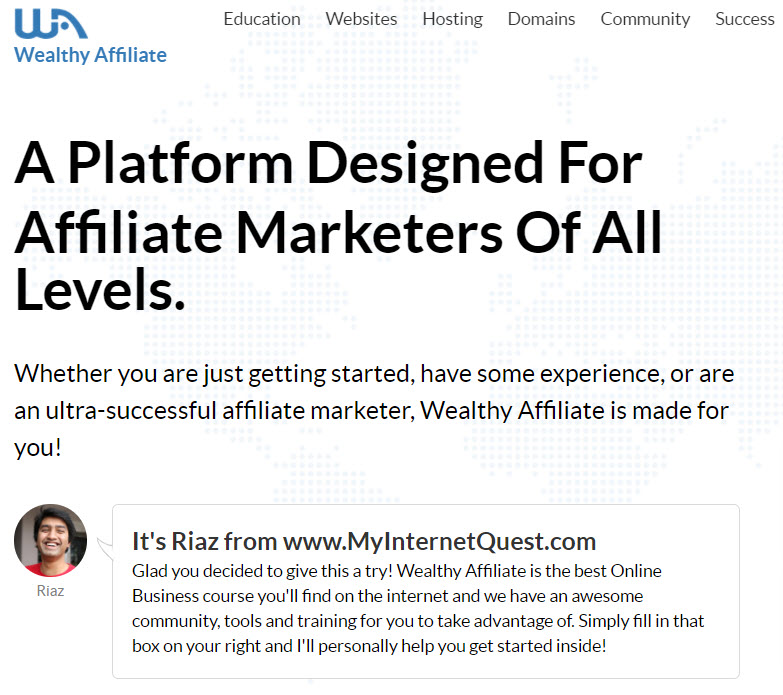 It is an Online Business platform that helps you build an income stream of your own through Affiliate Marketing and over the years, they've been evolving while others are closing shop.
But they don't succeed based on tenacity alone, their lessons and features allow you to make the most out of your income and the more effort you put into it, the more income you'll get which is very exciting as you will not be at the whims of others.
What you do is your own but don't just take my word for it, you can start on your own as their starter account is practically free for life which means that you can take your own sweet time to get familiarized with their platform before you decide on becoming a member.
Just to give you an idea, here's a table comparison to let you know what features you're missing out on…
My Final Word
---
Paid Social Media Jobs actually works because some people do make some money from it though it's not as much as what it's advertised for.
However due to the difficulty in finding a job, due to the unnecessarily high cost to become a member, and also the fact that it's exactly the same as Fiverr or eLance which you could otherwise join for free, Paid Social Media Jobs is definitely a scam which I do not recommend you investing your time in.
If you're interested in a legitimate and viable online business opportunity, check out my #1 recommended here.
Do feel free to share your experiences as I would more than happy to hear them out!