Business name: O2 Worldwide
Website: o2worldwide.com or letusclose.com
Type of business: Health MLM
Price: $39.95 – $59.95
Owner: Dan Putnam
My rating:  51 out of 100 (Pyramid SCAM)
O2 is a very common name so before you get confused on whether or not this review is meant for the O2 phone, well it's not.
This is actually my O2 worldwide MLM review which is a company which is just growing from its past failed attempts (yes, they have history).
Is O2 Worldwide a scam? Is it legit? Is the product really that special? Do read on my article to know more on what this program has to offer…
Pros and Cons
Pros
Those oxygen drops do have good health effects.
Their community is growing.
Visuals are spot on.
Cons
Very confusing start, they can't make up their minds on O2 Worldwide or Let Us Close.
Confusing domain, they use letusclose.com as their domain of choice for O2 Worldwide. Unfinished business much?
They are riding on the O2 phone name.
They have tried to bring up Let Us Close for 3 times now.
Not BBB accredited
You are forced to subscribe for the monthly auto ship even if you don't need the product.
The product is overpriced, you can actually buy in from Amazon for a much cheaper rate.
Not listed within the Top 100 MLM companies
Can't buy their products without a sponsor.
Jeepers, that's a lot of cons! Better check out my #1 recommended program here instead!
What is O2 Worldwide? – The Oxygen Drop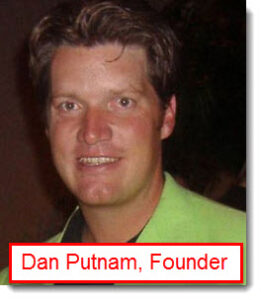 O2 Worldwide has a somewhat interesting story.
It is a health MLM which uses oxygen drops as their main product and they are currently creating another product as they currently only have one.
One bottle of oxygen drop costs $44.95 retail price but overall membership costs $59.95.
It's founded and managed by Dan Putnam but if you look on their website closely, have you noticed how the "Powered by Let Us Close" thing is shown everywhere there?
It's on their website, on the logo, even on the domain itself which is very confusing – It makes you wonder which one are they really promoting.
That's because they have a very controversial past of having failed launches of MLM with Let Us Close as they first venture, followed by The Elite Networker and EPX body.
With that many failed attempts at MLM, is O2 Worldwide going to be something different? I don't know but I wouldn't put all my eggs in one basket for something very unstable.
What About Their Compensation Plan?
Every MLM company has their own compensation plan, including O2 Worldwide.
There are overall 5 ways you can earn from O2 Worldwide and those are…
Method #1 – Customer Bonus
You get 50% return when you sell the products to a customer.
Method #2 – Fast Start Bonus
You get 50% commission from the first sale of your own down lines.
Method #3 – Two Team Plan
This is basically just a fancy name for a binary compensation plan whereby when you recruit, you'll have people under you.
It'll look very much like a pyramid structure once you have more downlines recruited because they will all be placed under you while you remain on top.
When you have a good equal GV match on both the left and right hand side of the teams, you'll get a 12.5% profit which is paid out every week.
If you're new to MLM, GV stands for Group Volume which refers to sales that you earn as a team rather than alone which is why you need to grow your down lines and not just let them be after you recruited them.
Method #4 – Matching Bonus
This works exactly like the Two Team Play except that you'll get 100% profit from only your personally-recruited downlines and not those that are recruited by your own downlines.
Method # 5 – K Club
The K Club is basically a reward for you when you achieved certain milestones in your MLM journey and it goes something like this…
K Club
You'll get $100 worth of O2 Worldwide gear but in order to qualify, you need to…
Maintain a 40 CV order
Recruit at least 2 downlines
Earn $1,000 commissions
3K Club
You'll get an iPad or tablet of your choice up to $750. Requirements include…
Maintain a 40 CV order
Recruit at least 2 downlines
Earn $3,000 commissions for 2 consecutive months
5K Club
You'll get a laptop of your choice up to $1,500 but first, you need to…
Maintain a 40 CV order
Recruit at least 2 downlines
Earn $5,000 commissions for 2 consecutive months
10K Club
You'll get a special 10k Club watch and $2,500 cash. Requirements include…
Maintain a 40 CV order
Recruit at least 2 downlines
Earn $10,000 commissions for 2 consecutive months
25K Club
You'll get a 25K Club Ring, 25K Incentive trip for two, and $5,000 cash. But first, you need to…
Maintain a 40 CV order
Recruit at least 2 downlines
Earn $25,000 commissions for 2 consecutive months
Legendary
The last level which will give you a Legendary ring, an Incentive trip for two as well as $10,000 cash in hand. As for the requirements…
Maintain a 40 CV order
Recruit at least 2 downlines
Earn $50,000 commissions for 2 consecutive months
Red Flags – Things to Watch Out For
As usual, after explaining to you about the company, I tend to share in greater detail the things I've uncovered regarding this company from my research…
Red Flag #1 – Confusion problems may arise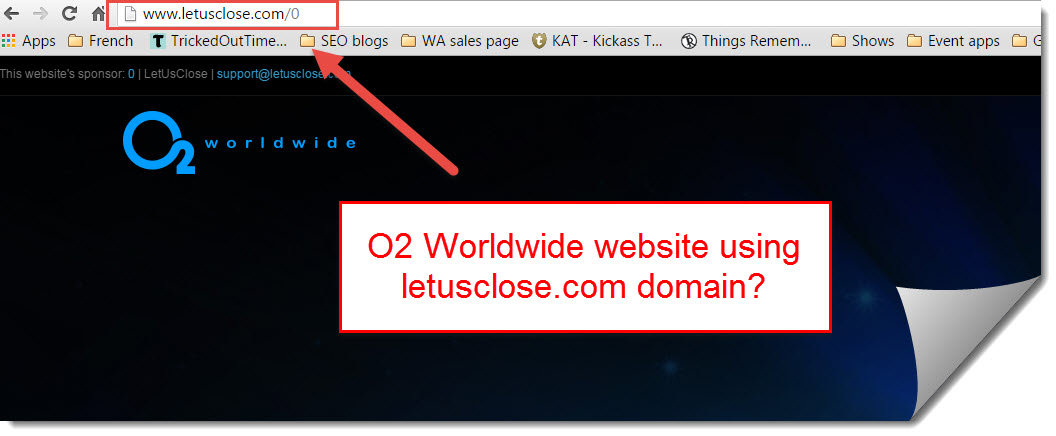 Have you tried going to their website?
If you head over to O2worldwide.com, you will be re-directed to letusclose.com which is the domain of their previous failed business which they changed to suit their current O2 venture.
I understand that they wanted to continue where they left off – Their failed Let Us Close venture but this can get very confusing in the long run and a tad annoying.
Questions may arise like why are they using letusclose.com rather than O2 Worldwide?
What's so special about their failed business and why do they want their members to know about their failure?
Besides the "Let us Close" thing, another confusion point is that their name is very close to the O2 phone which used to be popular years ago…
Even when people prefer other phone models today, O2 still has a very high search traffic as people are still interested in their story and O2 Worldwide MLM saw this opportunity to name their company in a way hoping that people looking for O2 might look for their own MLM business instead and get hooked.
Do you follow me till now? Believe it or not, even I was confused for a moment as I'm writing this.
This, coupled with the confusing website domain show that they are desperate to gain rankings fast and grow their visibility.
Red Flag #2 – O2 Worldwide has Bad Past Records
Now that you've heard of "Let us Close", you must be wondering to yourself what does this all mean or more importantly, how is it interconnected?
Well before O2 started, the first ever venture was actually that annoying name you keep hearing of – Let Us Close which started back in 2005.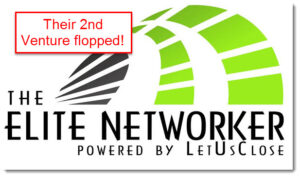 It was intended to be a marketing system which relied heavily on recruitment as they don't have any proper product hence being called a scheme so naturally, it went down as soon as it was launched.
After that, they tried to bring back the company name by creating yet another MLM program called The Elite Networker and if you look closely at their logo, it also "Powered by Let Us Close", exactly like the O2 Worldwide one.
Surprisingly though, The Elite Networker also went down the moment it was launched.
That's 2 times of failure in a row which makes O2 Worldwide their third attempt.
Will it be a success? They say third time's the charm but personally, I wouldn't invest in a program with bad past records and so shouldn't you.
Red Flag #3 – Extremely Overpriced Oxygen Drops.
One thing every MLM company tends to implement is the super expensive pricing tactics which I find outrageous.
The Oxygen drops from O2 Worldwide costs $44.95 for one small bottle which is actually very expensive because you can actually find the same oxygen drops in Amazon but with different brands for a much cheaper price and most of them costs less than $20!
If they want to focus on retail, this is a very bad move indeed because they are launching their product without any introductory price promotions and they go straight to charging a bundle.
Have you ever wondered as to why they are doing this?
Simple. They want you to recruit!
When retailing doesn't work, network marketers are forced to recruit more people in order to make extra income because really, that's where all the money is in the world of MLM.
Red Flag #4 – Not BBB accredited, even after all those years!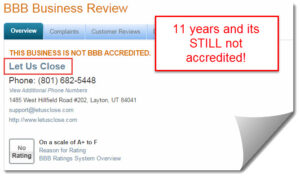 I checked for O2 Worldwide's profile under BBB and I couldn't find any trace of it.
Fine, the company's still new so I looked for the next most established thing related to it – Their own mother company, Let Us Close and to my surprise, it wasn't even accredited!
If you haven't heard of BBB, its stands for the Better Business Bureau which is the number one website US consumers visit to check a company's legitimacy.
According to research, 79% of consumers actually refer to the BBB before they make any prior commitment.
So, huge companies would take advantage of this by listing their brand inside because when people see their rating, they will be more than likely to spend.
Let Us Close has been operating for 11 years now and to my surprise, they weren't even accredited which is a huge red flag to me.
Red Flag #5 – It's not listed among the Top 100 MLM companies.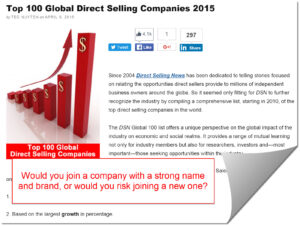 According to research, around 50% of companies never made it to their 5th year.
There are countless of MLM companies out there which shut down before they even reach their 5th year, what makes O2 Worldwide any different?
Most of you wouldn't agree with me that this part is important but actually, it kinda is.
All my life in the MLM industry I have experienced MLM companies shutting down, MLM companies not paying back the money and worse, the founder himself run away with all of our money which made me lose thousands of dollars.
Whether MLM is for you or not, it is of utmost importance that you find a stable one and the only way of doing so, is by joining those listed under the top 100 MLM companies.
Red Flag #6 – You can't buy without a sponsor!
This one grinds my gear the most.
I wanted to buy their so called miracle O2 drops to try it for myself but I couldn't do so from their website because when I clicked on it, they asked for my sponsor.
Really, who does that?
In the end, I had to find one of the O2 Worldwide affiliates in their Facebook group just to talk to him and buy an O2 drop from him to try it myself, the ordeal was real.
We live in an era where Online Business is essential for any brick and mortar business as it helps make transactions much easier but seeing that Let Us Close doesn't even allow you to buy without a sponsor's ID, it's evident that they want to focus more on recruiting rather than retail.
There's a Better Way.
MLM is getting very saturated and people are getting more skeptical to join every single day.
Although the system itself is neutral in nature, it's the people inside who are giving the industry a bad name.
People are brainwashed into joining by consultants who are trained to trick people and persuade them into becoming their downline – The use talks of how much money they have, talks of how they are waiting for their first million bucks, how humble their founder is, or how lame you are for not joining.
If you're reading this, then you can surely relate to what I'm trying to say – A friend of yours trying to push you into joining, people randomly asking you to come to their so-called presentations, and even the non-stop calls pushing you to decide even when you already said No.
I come from an MLM background myself so I know firsthand the ordeal and trust me, I hated it too which is why I left.
If you're considering on joining solely for the money you are about to earn, take a look at this…
According to research, less than 1% of network marketers regardless of the company actually earn.
You can earn from it of course, but you end up spending way more on your expenses as your only source of income is if you go out and sell because the company isn't giving you any salary.
I've reviewed countless other MLM programs before (I compiled a list of them here) and O2 Worldwide is no different.
Sure their product is great but at the end of the day, they are just oxygen drops which is extremely overpriced because you can actually get them on Amazon for less than $20 as compared to their advertised price of $59.95.
Think about it, you actually save around $30!
That is a price kill for O2 and if in this era, people care more of how much they can save so you would have no chance of making any money from retail if you sell O2's oxygen drops as compared to that of Amazon's.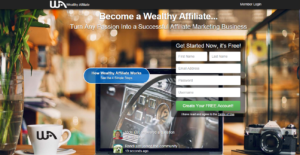 Real business is the way to go and speaking of which, you can actually make money from Amazon through Affiliate Marketing and the best program to teach you that, is Wealthy Affiliate.
Wealthy Affiliate is an Online Business course which has everything you need to learn how to succeed online – Updated lessons, keyword tool, free website builder, high speed hosting, even a community of people just as enthusiastic as you are!
Inside, you'll learn how to monetize your passion and make money out of any niche imaginable by building a website and ranking it on the top page of Google.
That is how a real business should be – You should be able to follow your passion and compared to these 2 programs, here's a brief look…
Conclusion
---
Oxygen drops are actually very healthy and they do in fact work.
But due to their superbly overpriced product, their bad past records of failing 2 companies, and their confusing Let Us Close tactics of re-directing, O2 Worldwide is definitely a SCAM and receives my rating of 51 out of 100.
There are many flaws of this program and I am very skeptical of recommending it but if you're really interested in learning how to build real business, check out my top ranked program here.
How about you, have you had any bad experiences with this company? Do share them below as I'll be more than happy to reply!