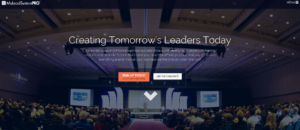 Product Name: My Lead System Pro
Website: www.MLMLeadSystemPro.com
Type of business: MLM/ Online business
Price: $149.97/ month or $1499.97/ year
Owners: Norbert Orlewicz (President & Cofounder) Todd Schlomer (CEO) and Brian Fanale (Cofounder)
Overall Rank: 1 out of 5 ⭐
[Update]: This page has been edited a few times as I was ordered a takedown notice which is why some contents seem rather short and without elaboration, without logo. 
My Lead System Pro (MLSP) is one of the popular MLM companies on the internet, very much like Empower Network and Pure Leverage.
Of all the MLM companies that I have encountered, My Lead System Pro is perhaps the softest one yet as they don't do aggressive marketing and do not bully people like how Empower Network members do which is what attracted me to find out more about it.
Still, every system has some flaws of its own so do read the rest of my full MLSP review below to know the full story…
Pros and Cons
Pros
You can get motivated as MLM companies often motivate each other to sell more
My Lead System Pro's MLM scheme is better than Empower Network and they have a better reputation.
The community are nice and doesn't bully people, even if they don't want to join (Unlike Empower Network who sends threatening emails if you want to leave or say bad things about it)
Cons
The program is overpriced (Typical MLM tactic)
The programs cost a lot of money to implement which they never tell you beforehand
A lot of complaints by users.
Their website service is outdated and doesn't have proper SEO
You will LOSE focus because there are so many products to choose from and little direction for you to get started.
What is My Lead System Pro All About?
Although it termed itself as an "Attraction Marketing" company, My Lead System Pro is still under the MLM category as you need to convince people to join in order to make money.
There are a wide array of products for you to sell but the main form of business however, is still to refer people to join which means that those products are only but a mask to a much greater intention.
As you can see from the website URL, it's "MLMLeadSystemPro.com" instead of "MyLeadSystemPro.com" and this is because initially, the product is called MLM System Pro.
However seeing that more and more people are standing up for their rights and starting to go against the MLM scheme, My Lead System Pro decided to remove the "MLM" name in hopes of getting more people to join.
However so, website domains are always permanent and cannot be changed so although they changed the MLM name, the website still bears witness.
My Lead System Pro Compensation Plan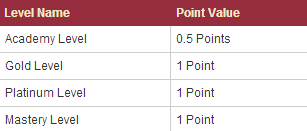 There are 4 levels in My Lead System Pro which are the Academy level, Gold level, Platinum level, and Mastery level.
However if you join MLSP at the Academy level you will only be paid a 30% commission off of everything you sell with My Lead System Pro compared to the higher levels.
[Update]: I've been ordered to take down this page a few times which is why some content may be missing as I had to remove them. To make it short, there are about 7 leadership levels altogether and as a norm in the MLM industry, those are ladders in which you need to refer a certain number of prospects to join in order to rise through the steps. The higher your leadership level, the better your perks.
Does This Program Offer You Support?
This part is the one thing that My Lead System Pro is good at.
As an MLM company, the main focus is of course to generate leads by referring people.
In other words, it's a people game which means that the community helps each other and gives the inspiration to work harder as the MLM industry is a tough one and a lot of people can get demotivated by constant rejections.
Pricing Strategy
Before you get surprised, let me tell you beforehand that it's a typical MLM tactic to overprice their products for something that doesn't even cost more than $20.
Here's an overview of their packages:
My Lead System Pro Academy – Starts with $2 for a 3-day trial and afterward, it will start charging its normal price of $19.97 per month.
My Lead System Pro Gold – 2 week trial for $9.95 and afterward, $49.97 a month.
My Lead System Pro Platinum – $99 a month
My Lead System Pro Mastery – $149 every month.
So overall, the pricing for My Lead System Pro starts at $149.97 per month for the basic level, or $1499.97 PER YEAR.
There are tools that you get to help you create a Facebook fan page, build websites and hosting however I don't believe it should charge that much because there are always options to build your websites for free.
Comparison between Wealthy Affiliate and My Lead System Pro
Another program that I have reviewed also focuses on helping you make money online and that is called Wealthy Affiliate.
Instead of teaching you how to make money by referring people the MLM way, Wealthy Affiliate teaches you to make money the safest way possible online, which is by building a website and monetizing it.
Here's an overview in a nutshell:
Conclusion
MLM isn't wrong to do and it's true, there are many people who actually succeed and earning money online.
But it's not an easy industry as you need to have thick skin in order to make it work because not everyone can make money through MLM as the price is high, the pressure is high, and the rejection and the opt-out rate are also high.
There's not much that I can share on the program as I've been getting threats to remove the content but you can guess for yourself whether or not MLSP is the right company because if they can harass other people, then you might be their next victim.
If you're interested in finding a proper, more ethical way for starting a viable business online, do check out my Wealthy Affiliate review here.
Also, feel free to share your experiences below as I would very much like to hear them out.