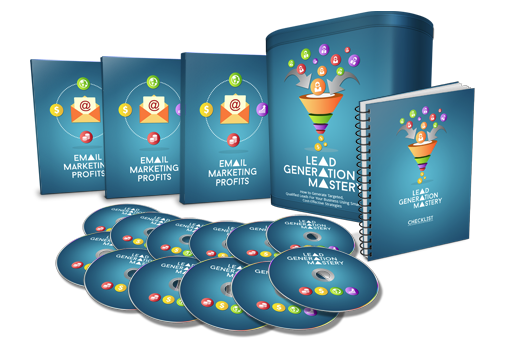 Product name: Lead Generation Mastery
Website: www.mentoringformarketers.com/lead-generation-mastery/
Type of business: Website traffic generation course
Price: $17 with endless amounts of upsells
Owner: Roy Fielding
Overall Rank: 0 out of 5 (SCAM)
[Update] If you check out Roy's product page, nothing has been updated since 2015 so I would anyone to stay away from it since everything there is very outdated.
I came across Lead Generation Mastery from an email I received out of the blue which I know is a solo ad.
Regardless, I was bored on a Saturday morning so I decided to give it a try anyway because really, who doesn't want to drive that much traffic to your website?
Since I was also looking for the same thing, I decided to buy and test it out but after a few days, I quickly asked for a refund.
I was completely annoyed with this program and so I shared my experiences in the form of this review so do continue reading if you want to know more about Lead Generation Mastery.
Pros and Cons
Pros
The module map is pretty cool as it shows you the whole process.
Lessons can give you an insight into how the Internet marketing world works.
Cons
LYING about the guarantee!!! – Roy stated that you can get your money back guarantee no questions asked but when I tried to claim back, he asked me LOADS of questions and in the end, did NOT give me back my money. Complete SCAM!
Slimy upsells – Instead of bombarding you with hidden upsells like other scams would, Lead Generation Mastery LOCKS some part of the training so that you will need to pay in order to access.
The name itself isn't original – Did you know that the name Lead Generation Mastery actually already exists? It is a popular MLM program in Malaysia that has been around since early 2014.
Too many upsells – Overall, there are 3 upsells which are targeted to sucking your money dry, and 2 supposedly "free" referral programs which are of no value because to get that value, you need to spend on more upsells. What logic is that?
Videos are not made by Roy himself – Roy actually took the easy way out by paying a freelancer to do the videos for him. This not only affects the quality of the program, but also shows that Roy isn't really serious in helping you grow.
Lessons show you what to do but not how to do it – Besides the fact that the lessons are all PowerPoint slides, they do not show you the actual way of doing what you need to do instead of simply giving empty talk on why you need to do it.
Low quality and outdated videos – Not only are they 'soundless', the videos are so old and low quality you might even begin to wonder if this is a real program or not!
No community – an Internet Marketing course should always have a community (a Facebook group at the very least) so that you can discuss tips or ask for help which of course this program doesn't have.
Shallow lessons – The lessons are not as impactful as how it was advertised because they are all basics and can be gotten elsewhere on the internet for free.
Jeepers, that's a lot of Cons! Better check out my #1 recommended program here instead!
What is Lead Generation Mastery?
Created by Roy Fielding, Lead Generation Mastery is a Traffic Generation course that also touches on the website and affiliate marketing topics.
However it is not as in-depth as the title implies because what it teaches are almost the same as what other similar programs offer which includes topics like building a list, why social media is important and all that stuff.
It's great to give a bigger picture on what are the methods we could utilize for getting leads but it doesn't go anymore deeper than that as there's barely any directions on how, what risks do we need to expect, or what target should we aim for in order to really be successful at it which would be a good addition to make the best of the course.
There are better choices of Online Business courses out there which you can join for free instead and still get some good value out of it.
Still, Lead generation Mastery can be helpful in giving you an insight into how the Internet Marketing world works.
Tools and Training
I was about to write about the tools but decided not to because Lead Generation Mastery really has no proper tools provided for you and if you need them, you will have to buy another ridiculous upsell which I would advise you not to.
That leaves us with only the training part which is the only useful thing in this program so here's a breakdown of them…
Module 1 – Overview of Lead Generation.
Module 2 – How to create your bribe offer.
Module 3 – How to create a high converting landing page.
Module 4 – How to write a follow-up email.
Module 5 – Buying email solo ads.
Module 6 – generating lead through Facebook.
Module 7 – Ad Swaps.
Module 8 – Using Google Adwords to generate leads.
Module 9 -100% commission (This lesson is on the re-seller upsell which forces you to spend more money on it).
Module 10 – Adding your offer to other people's thank you page.
Module 11 – Joining the giveaway event.
Module 12 – Search Engine Optimization (Click here to know more about SEO)
What I don't like About Lead Generation Mastery.
It's a shame seeing such a promising program turning out to be bad scam.
Here are some of the things that I find totally unacceptable in a program which we have paid money for which you should be concerned with…
Red Flag #1 – You Pay Just So That You Can Be Sold More Products.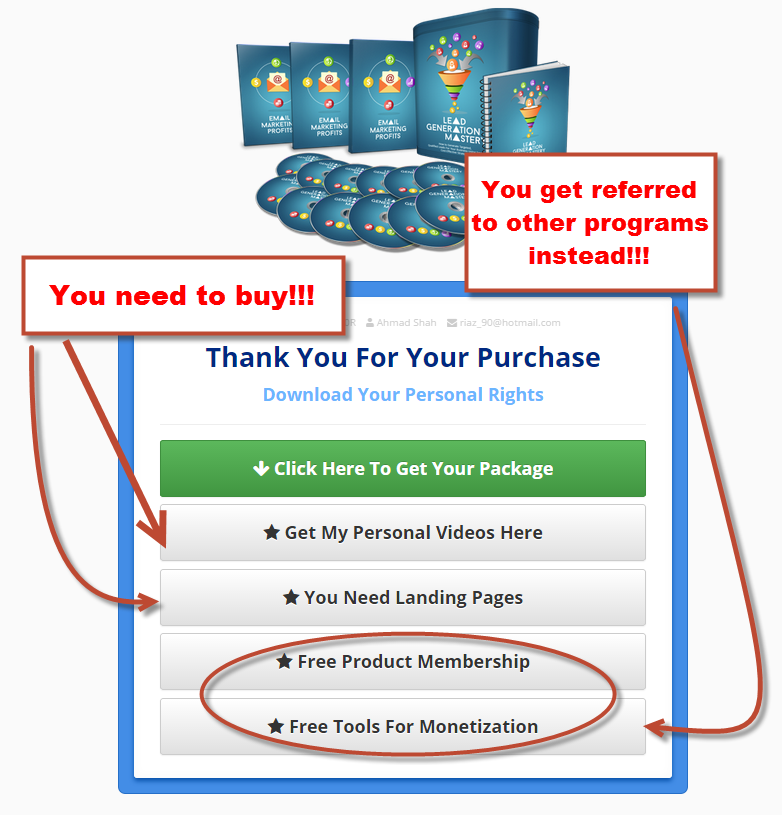 Just when you're about to think that Lead generation Mastery doesn't have any hidden upsells, poof! all your hopes get crushed just like that when you noticed that you can't access many of the other features of this program.
Inside Lead Generation Mastery member's navigation, you are given other choices besides the video modules, but those are all for show because you won't be able to access them anyway unless you pay.
If you want to make money by reselling the program, you need to pay $20.
If you want to get access to more WordPress features, there goes another $47.
And if you want to get premium help by joining a mastermind, you need to spend more money for a simple community which doesn't even exist.
There are also 2 free features in this program but they are both pretty useless because once you've wasted your time creating an account (Yes, you need to create more accounts, ugh…), you will be bombarded with around 7 more upsells!!!
Seriously, are you trying to help us succeed, or are you just trying to drain money out of our pockets?
Red Flag #2 – They Ripped Off the Name From Someone.

I particularly hate people who build their business by stealing other people's ideas.
Did you know that the name Lead Generation Mastery has already been taken for an MLM program in Malaysia?
The original Malaysian Lead Generation Mastery is way more established as it started way back in early 2014 and is one of the biggest Internet Marketing programs in the region.
It is in the Malaysian language so Roy thought that nobody would mind if he steals that program's name because in Malaysia, it is already a success.
By doing that, Roy can get hidden traffic into his product because people who are looking for the original Lead Generation Mastery, might end up going to Roy's fake Lead Generation Mastery instead.
It may be a little thing to make a fuss about but how would you feel if someone opens up a taco stall and calls it McDonald's just to make people look twice?
Maybe it's just me but if I start a business, I wouldn't want it to be based on someone else's work because that would make me feel like I'm cheating myself to success.
Red Flag #3 –

Videos Tell You the Whats But Not the Hows.
Actions speak louder than words.
Besides the fact that the videos were not made by Roy himself (He paid a freelancer to do the videos for him) the videos are not as detailed as you thought they might be.
Sure the topics are good, I could give him credits for that but Roy doesn't show us how to achieve those things that he just taught us.
For example, Roy tells you that you need to do SEO and AdSwaps but he didn't show you how do you go about doing that!
Like which website should we go to? What do we need to know before approaching them?
Or more importantly, HOW do we know if the person is not a scammer?
This is all important because I have had experience in paying people beforehand for solo ads but in the end, the person disappeared without a trace WITH my money.
This shows that Roy isn't really serious about helping you as the lessons are shallow and the videos are made by a random freelancer that he paid to do.
The Internet Marketing world involves some technical work and believes me when I say you really need to see someone showing you the ropes instead of simply telling you what to do without giving you guidance on how to do them.
Red Flag #4 – You Need to Pay More in Order to Re-Sell.
Did you know that there is actually a way for you to sell a product that belongs to someone else for free?
It is called Affiliate Marketing which is just basically re-selling someone else's products in exchange for a sweet commission.
Sure it is not 100% but the commission is usually around 50-75% and the product creator has also got a reputable image to help you boost your conversions.
Lead Generation Mastery on the other hand, charges you $20 JUST to give you the ability to re-sell the exact program again.
And guess what? You can also change the price of the Lead Generation Mastery reseller when you're selling!
Sure it might bring you more money but in the long-run, it is going to cause massive uproar as many people will be selling the same program at different prices which means that there is no standardization at all!
Red Flag #5 – Lying About the Money-Back Guarantee!

If there's anything I hate more about scammers, is the fact that they are so greedy that they're willing to give you false hopes by lying.
In the sales page, Roy claimed that he will refund your money in full no questions asked by when I gave him an email, he asked me loads of questions like have you deleted and he will also scold you for not working hard.
What right does he have?
If he can lie to you once, what makes you so sure that he won't try to lie to you again?
This is exactly why I wouldn't advise you to buy this program as you will have a hard time getting support.
Does it Even Have a Community?
No, it doesn't.
I cannot stress enough the importance of having an online community in your pursuit of building a successful online business.
Making money online may be easy and achievable, but the way ahead is full of obstacles and oftentimes, you will get stuck.
For example, while I was building this website you're looking at, I was having problems with the part where I need to link the website with Google Analytics – You just can't ignore the fact that some problems are really annoying and you will need people to help you get through that obstacle so that you can continue building your online business.
Remember that in any business, even the most successful people need help to get on top.
Lead Generation Mastery doesn't even have a Facebook community which means that if you ever need help, you need to email a support ticket and you know how that ended up for me not to mention the fact that it would take days to reply which is why this program is a risky choice to make.
Pricing Strategy
Lead generation Mastery has one of the WORST pricing strategies for a scam.
There are so many upsells that my headaches just thinking about it!
Here's the breakdown of prices for you to have a better view…
Original product price – $17
Complete Master Resell Rights Package Upsell – $20
IM Master Product Vault – $10, then $37 per month
WP Optins Elite – $47
Those are the main things related to Lead Generation Mastery, but what if I tell you that you will be referred to other programs as well?
That's right, Roy will refer you to 2 programs which are Resell Rights Weekly and SkaDoogle which he claimed as being totally "free".
However once you joined, you will be bombarded with around 5 more upsells which just made my head hurts even more!
These scam gurus are so terrible, I don't even know where they keep their consciences if they even have one which is why I plan to review their scams one by one and expose them so that other innocent people like you and me won't fall prey to their regimes.
Do I Recommend Lead Generation Mastery?
No, I don't.
Although this program does offer certain amounts of value, the majority of that value lies on those ridiculous amounts of upsells which you need to buy.
Not only are those upsells pricey, but there are also quite a number of them as well (close to 10 upsells!).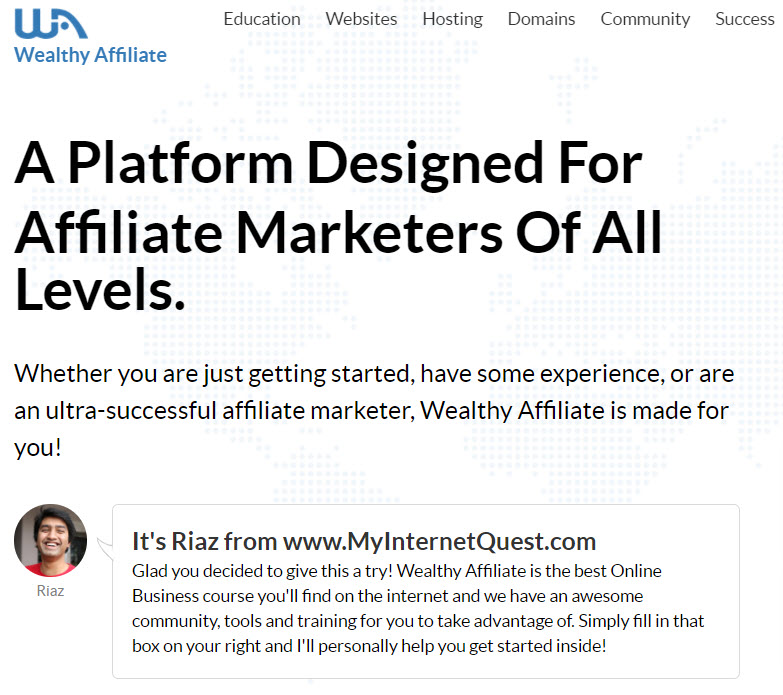 Believe it or not, you can actually get all the lessons in this program at Wealthy Affiliate as well for free!
WA is an Online Business course with ever-updating lessons that teach you everything you need to know on how to make money online by building a website out of any passion you have.
How it works is that you will be guided into making your own website which is important because a website is a way legitimate way in making money because it is 100% yours so flexibility is there.
And because it is an online classroom, you can be sure that there is a fantastic community of people who are just as enthusiastic as you, unlike that of Lead Generation Mastery of course which does not give you steps on how to execute that.
As for the traffic generation part, at Wealthy Affiliate you've got them pretty much covered as you'll learn to do it by creating content, and ranking them high on Google.
A good example would be this very review that you're reading because if you somehow stumbled upon this page, chances are you might have found it on Google.
Having your page on Google is important because from there, you gain traffic from search engines for as long as your website exists and it's one of the best forms of traffic too as it's free and people who come to your page are ones that genuinely want to know more about you and your product.
With all that traffic coming in, all you need is to monetize that with the various ways of conversion through Affiliate Marketing, by Google Adsense, or even by doing sponsored posts for those interested.
Here's a quick comparison between these two programs…
Conclusion
---
Lead Generation Mastery may look like an attractive offer.
But due to the ridiculous amounts of upselling, the shallow lessons, as well as the fact that the name itself is also stolen from another Internet Marketing program that already exists, Lead Generation Mastery is definitely a scam no doubt.
As if stealing other people's business name and making theirs is not enough, their lessons aren't even worthy of being called lessons because it's just something they copy-paste from the internet which he doesn't even go into detail on how to execute them besides only touching the surface.
If you're interested in a real Online Business course without those ridiculous upsells, check out my #1 recommended program here instead.
Thanks for reading this lengthy review, do share your thoughts below as I'll be more than happy to reply!