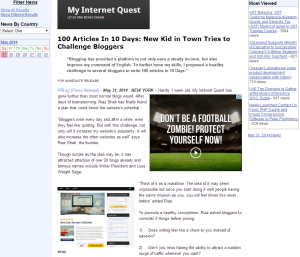 Our second Press Release is out Hurray! Check it out here -> http://bit.ly/1oGH7jN
Yesterday we released our first Press Release and it went viral! The views kept coming so we decided to write another one.
Moral of the story, Press Releases are GREAT for giving visibility to your website and generate more leads. But to keep it coming, we recommend you write at least once a week and before you know it, your website is ranked first on Google!
All the best in your endeavours and do let us know your feedbacks!
For more information of mastering traffic generation, check out my review on Wealthy Affiliate here.
Riaz Shah