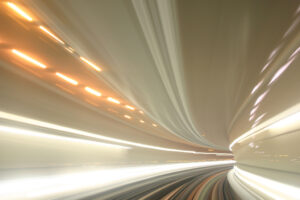 Having a slow loading page can be extremely detrimental for your blog website.
You can lose business because people just don't have the time to wait anymore.
According to a research made by Aberdeen group, a one second delay in page loading can lead to 11% fewer page views, 16% customer dissatisfaction, and 7% loss in conversions.
Feeling panicky yet?
If you are, here's 3 tips on how to increase your website speed:
1) Reduce the use of tracking codes, share buttons and video embeds.
These are all great things to add in your website but if they are detrimental to your progress, then they need to be brought down.
If videos are a must for you, then you should take turns on which days to add and which days to not add to lessen the burden.
As for the sharing buttons, whoever knows that they could really bring your website down?
You might be totally against the destruction of social media sharing buttons but good news for you, so am I.
After doing thorough research, I find that it is best to at least reduce the choices of social media sharing buttons for your website.
Meaning, ONLY put the ones that people use the most like Facebook, Twitter, and Google+.
Otherwise, you could always opt for the Floating Social Bar plugin if you are a WordPress user.
2) Reducing Picture Resolution
Pictures are nice and is usually a must on every blog.
They help make your blog different than anyone else's and is a great source of traffic engagement.
But having great quality pictures can be detrimental to your blog as they can really drag it down.
The good news is, you don't have to omit that picture out of your blog if you don't want to, just reduce the size or the resolution to Kb instead of MB.
3) Have your Webhost install

Memcached

 
Tired of reducing pictures and video sizes?
Having a hard time pushing your blog further when you're tied down?
Use Memcached!
It's an open source high-performance distributed memory object caching system intended for use in speeding up dynamic web applications by alleviating database load.
In simpler words, it helps your website load faster when there many heavy things inside.
This would be very useful for Wedding photo-shoot websites or video sites as they use extremely high resolution pictures and videos for almost every post.
To install Memcached, just consult with your webhost provider and let them know you'd like it installed.
If you've never heard of it, don't worry because most big companies use this, including Youtube, WordPress.com, Twitter, Wikipedia and probably your local TV show.
In conclusion, a slow web page loading speed can really bring your business down so you better take action because with every second your page delays, you'll lose more potential customers than you'll ever know!
For more information on optimizing your website to get more traffic, check out my review of Wealthy Affiliate here.
Riaz Shah